Skin hydration is very important to me, especially now that I spend a lot of time at home. I do everything I can to prevent skin dehydration, drinking lots of water helps, I also have moisturizing serums in my skincare routine that help in achieving that plumped skin.
---
Two months ago, I started using Byphasse Sorbet Serum, which provides additional hydration and nourishment to the skin. In addition to hyaluronic acid, this serum also contains highly nourishing ingredients such as peptides, minerals and amino acids that actively combat skin aging and dull complexion.
Hyaluronic acid is naturally found in our body, and as we age, the amount of hyaluronic acid decreases, so it can be found in the various products we apply to make up for the loss of moisture and skin elasticity. Hyaluronic acid gives that plumped skin look and improves skin elasticity, it's suitable for all skin types.
It needs to be applied to moist skin so that it can penetrate deeper into the skin and give it hydration. Applying to dry skin can cause side effects and dry out the skin as hyaluronic acid will not pull moisture from the outside surroundings but from the skin itself. After applying the serum, the moisture needs to be locked with moisturizer to prevent skin dehydration and transdermal water loss.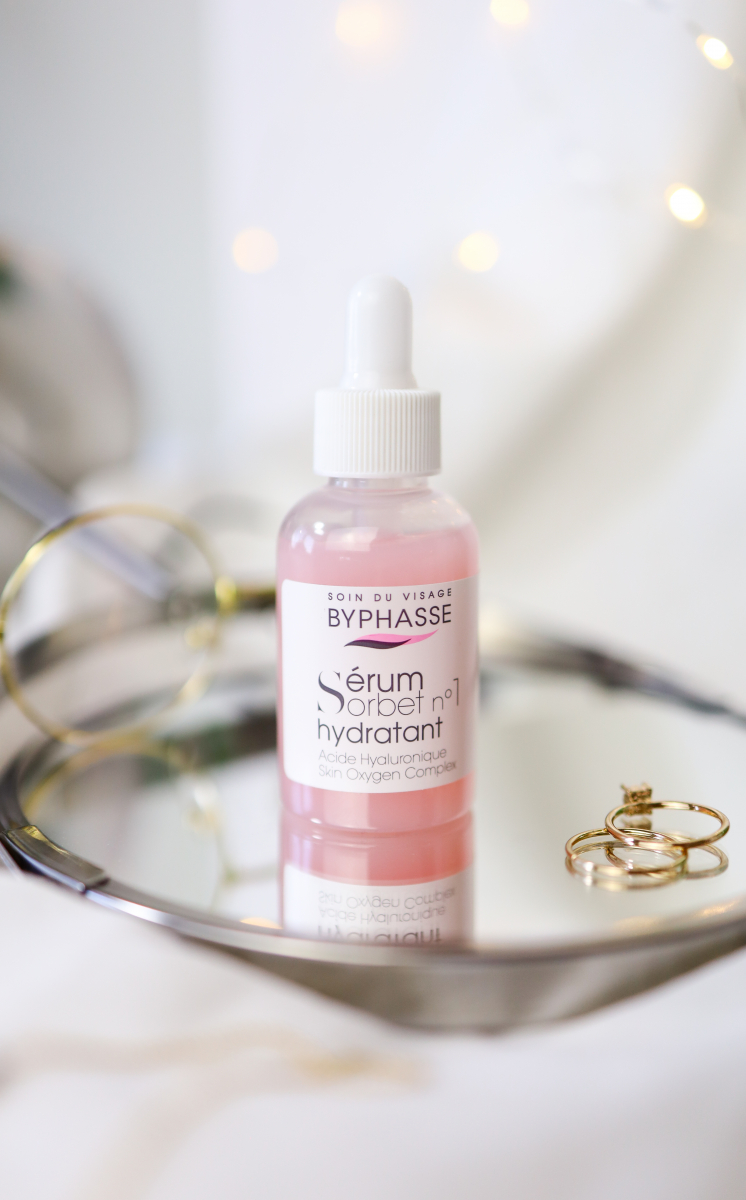 Ever since I started to use this product, I have noticed that I don't have a single dry part on my face, so-called dry patches. My skin is not dehydrated and my makeup goes on so smoothly. The skin is radiant, looks healthy and nourished. The serum comes in a 50 ml plastic container with a dropper. It has a runny texture that is quickly absorbed into the skin and it beautifully prepares the skin for application of other products.
It contains no parabens, sulfates or alcohol, but it does contain perfumes that can be potentially irritating to the skin. It has a pleasant rose scent, but because of that smell, I feel like I'm applying ice cream on my face, not a moisturizing serum. This is the only reason why I would not buy this product again.
It costs about 4 euros, which is really good for a 50 ml serum. With daily use for the past two months, I have used up half of the serum. Since it has such a runny texture, I take two drops and that's enough for me to cover my entire face.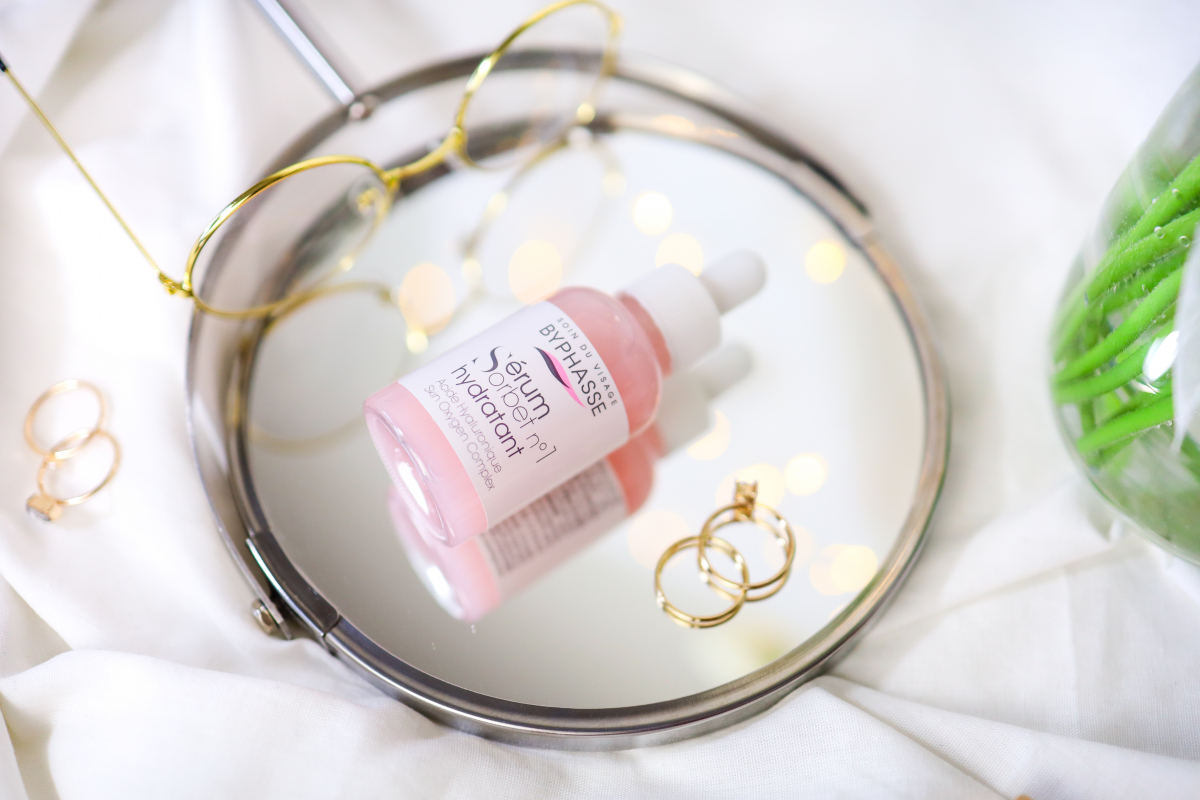 ---
-Yes or no?-
Of all the moisturizing serums I've tried, I have to say that I was very impressed with this Byphasse Sorbet serum. The quantity is great, it's affordable and suitable for everyone's pocket, but I'm not sure if where it can be bought.
Byphasse products are available in our local drugstores, but I'm not sure for this particular product as I bought it in a Spanish drugstore. My skin really looks good since I started using it, but I don't think I would buy repurchase it because of the perfume. I do love the smell of rose, but this is too much even for me.
If I you ask me, The Ordinary Hyaluronic Acid is a better choice because it contains no perfume, one is already waiting for me in the drawer and I will switch to that again after I finish this product. Elizavecca hyaluronic acid with niacinamide did not thrill me as well because it didn't deliver as promised so I prefer to use hyaluron acid and niacinamide in separate vials until I find something that works for me.
What has been your experience with Byphasse products?
Ana