My hair care is pretty simple, but I have a few aces up my sleeve that make my life easier. For both facial and hair care, I stick to this sentence – less is more. With a couple of good products and tricks, there are no split ends and the hair grows nicely.
---
My hair care routine usually consist only of shampoo and conditioner, some serum or hair styling products. I still use the Klorane Oat Milk and Peony line of shampoos and conditioners, with them my hair is clean for up to four days and I have no need to use dry shampoo at all. Avoiding excessive use of heat has helped me greatly to reduce the amount of split ends, and gentle brushing also helps to avoid hair loss. By that I mean really gentle combing, not plucking a strand of hair that later turns into split ends. I use a hair straightener maybe once a month, and every few months I go for a trim.
My natural hair color is dark brown, never treated with industrial dyes, but due to the sun it can fade so it looks like I have strands. I didn't like it so five years ago I started dyeing my hair with henna. Henna is a plant that has been used since ancient times for the purpose of beautifying the body, even Cleopatra used henna for these purposes. It's used for natural hair coloring, it strengthens the hair root and restores the hair, and gives the hair a beautiful shine.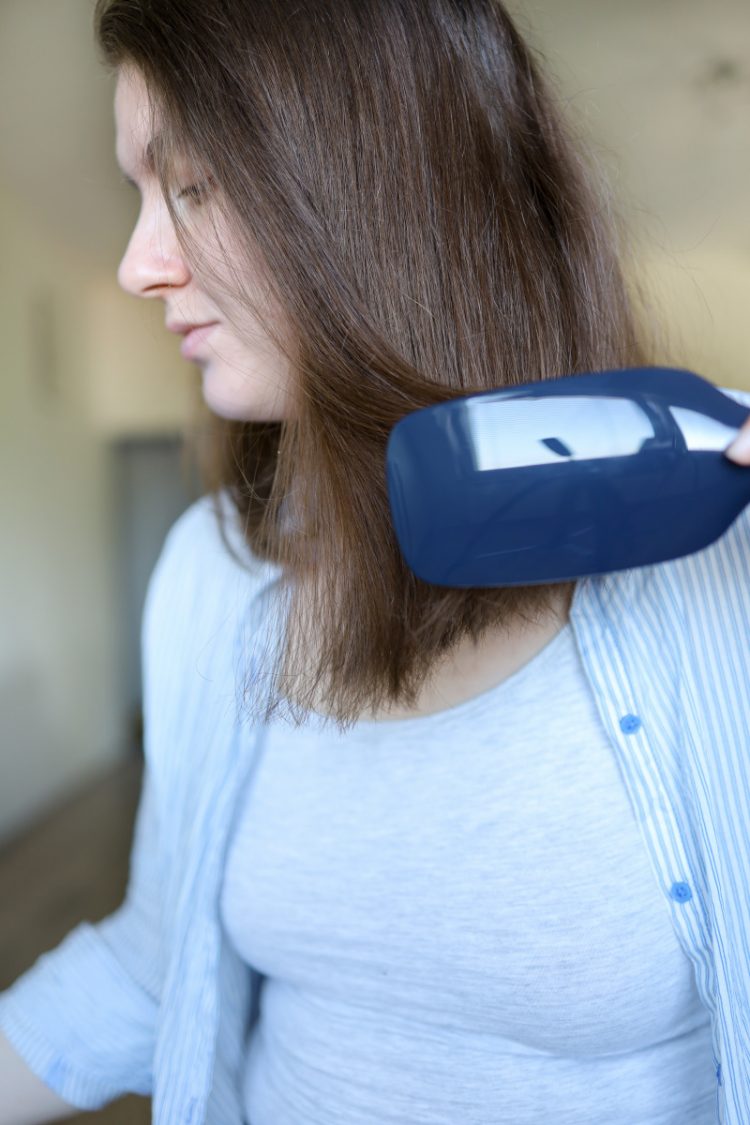 Henna should be applied to natural hair color, one that has never been treated with synthetic dyes or bleached. I emphasize this for the reason that it's not recommended to use henna on bleached or already colored hair with industrial dye – I will write about henna in one of the next posts. Henna helps me a lot in maintaining the health of my hair, accelerates hair growth and I am pretty suredue to henna my hair is in such good condition.