The face cream I currently like to use is The Ordinary Natural Moisturizing Factors + HA. This is a cream with hyaluronic acid and various amino acids, it protects the skin barrier and moisturizes the skin very well. It also contains urea and glycerin, ingredients that give the skin moisture and promote skin hydration.
---
I like to use it in the morning, it absorbs very quickly and prepares the skin for applying makeup. It makes a really nice and non-oily base for liquid foundation, it leaves no residue on the skin and it's completely unnoticeable. The skin looks and feels moisturized. It's an oil-free formula, but it doesn't mattify the skin – it leaves a light glow on the skin. The formula looks thick, but when in contact with the skin, it turns into a light and creamy, easy to apply texture.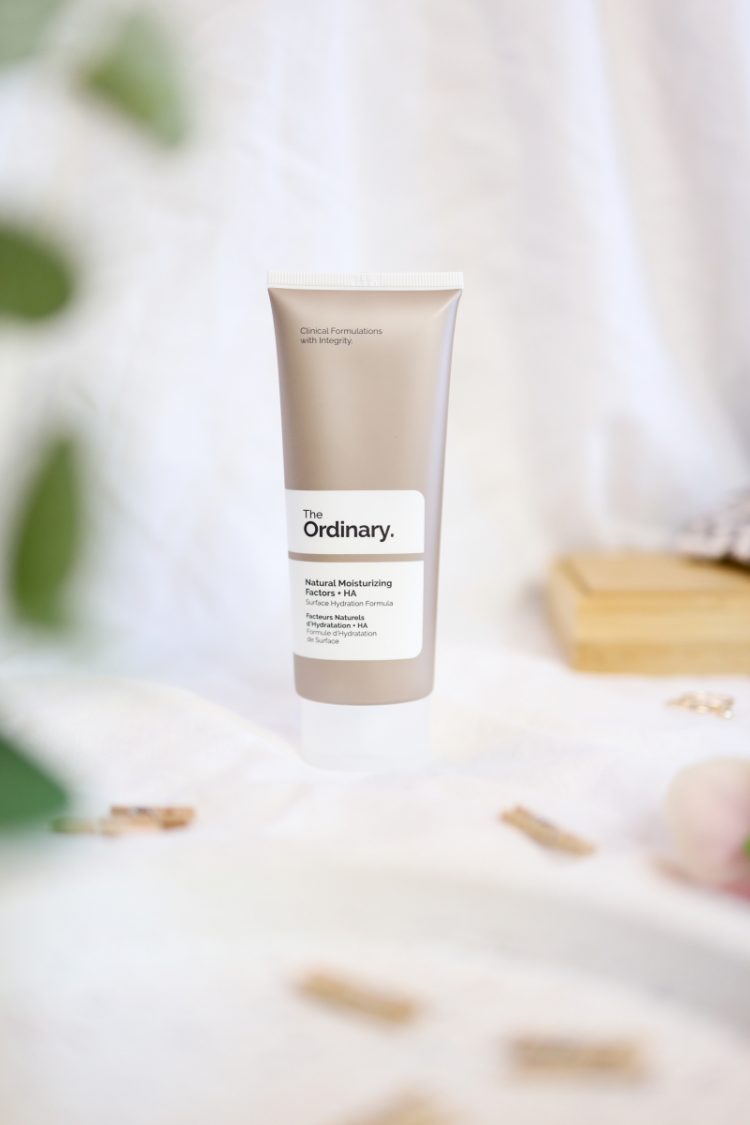 This moisturizer is suitable for all skin types, it's great for my combination skin type. It doesn't clog my pores and therefore doesn't cause acne on my face. It makes a nice foundation base and I haven't experienced any pilling like some creams tend to do. This winter I had a few dry patches on my face that used to stand out when I applied some foundation, but that has diminished since I started using this cream.
A small amount is needed for the whole face, but don't use too much, rather take about one grain of peas and massage into the skin. It goes well with other products, for example, if I apply some oil after applying this cream. It doesn't contain SPF and that may be the only disadvantage of this cream, but it has a lightweight formula that is a great base for SPF cream or foundation.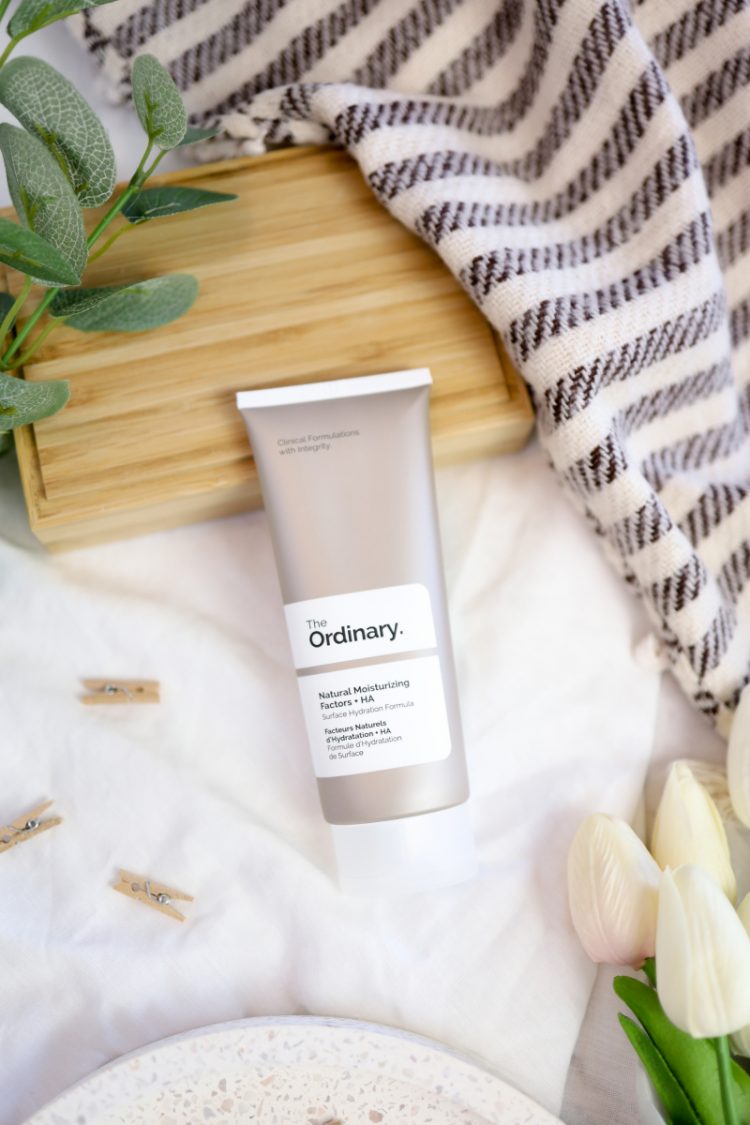 ---
-Yes or No?-
To sum up, The Ordinary Natural Moisturizing Factors + HA face cream is a bargain for both price and quality. If you are looking for a cream that moisturizes the skin nicely without further making it oily – you have my recommendations for this cream. You may have noticed that this is a 100 ml cream, but there is also a 30 ml pack. The difference in price was quite small, so I decided to order a large package that costs about 7.80 euros, while the smaller packaging costs about 5.80 euros.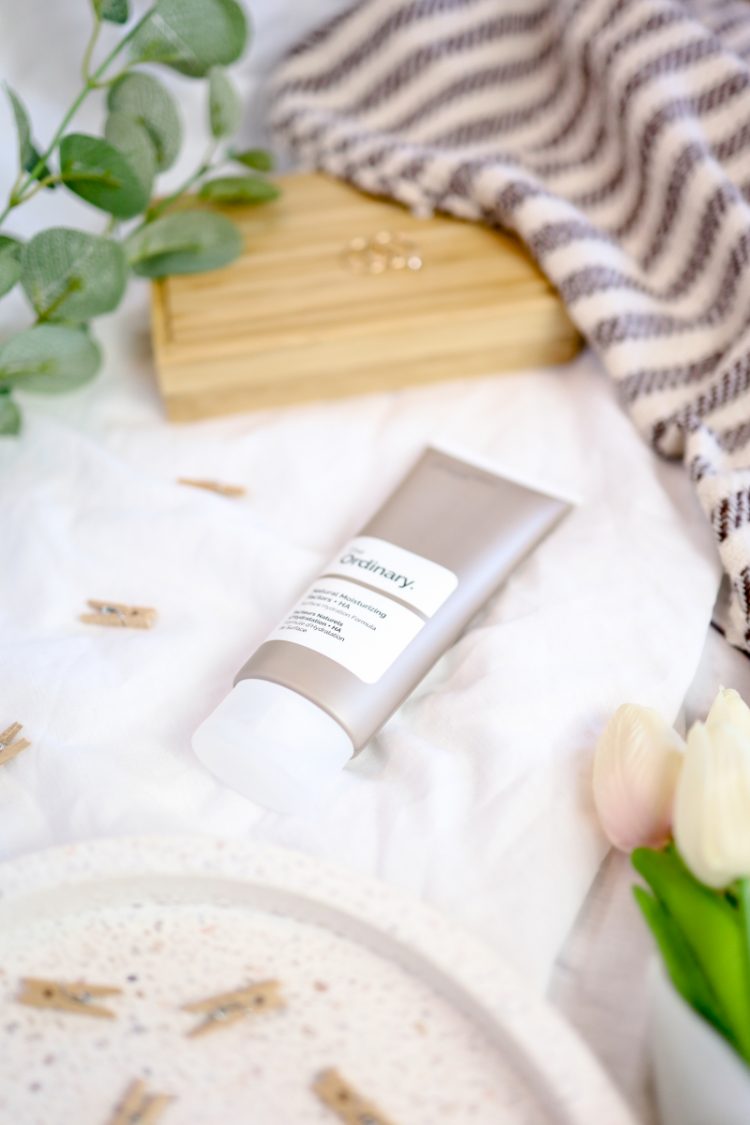 You can find The Ordinary products on Asos, Beauty Bay, Cult Beauty, Feelunique or on the official The Ordinary Deciem page. Personally, I like to order from Asos the most because the delivery is very fast, and I often order something other than skincare, like clothing or accessories. 🙂
Have you tried this cream? Let me know your impressions.
Ana