The positive thing about staying home is that we can focus a little bit more on our skin and body care. I decided to focus more on my hair, try out new hair care products and get rid of the annoying dandruff that sometimes appears on my scalp.
---
Surely you have heard of double cleansing your face, but have you heard of double cleansing of the scalp and hair? I have been practicing this for several months now and I can say that I noticed a major difference in my hair after the first wash. Scalp hygiene is very important to me as I often struggle with dandruff, especially lately. Every time I wash my hair, I feel like I've been in a hair salon because of all the little rituals I have.
What is exactly double hair and scalp cleansing? This is essentially double shampooing, and for this purpose I use mild products that will not irritate the scalp. The first shampooing removes all the dirt, grease and residue of hair styling products, and the second shampooing actually cleans the scalp and nourishes the entire length of the hair.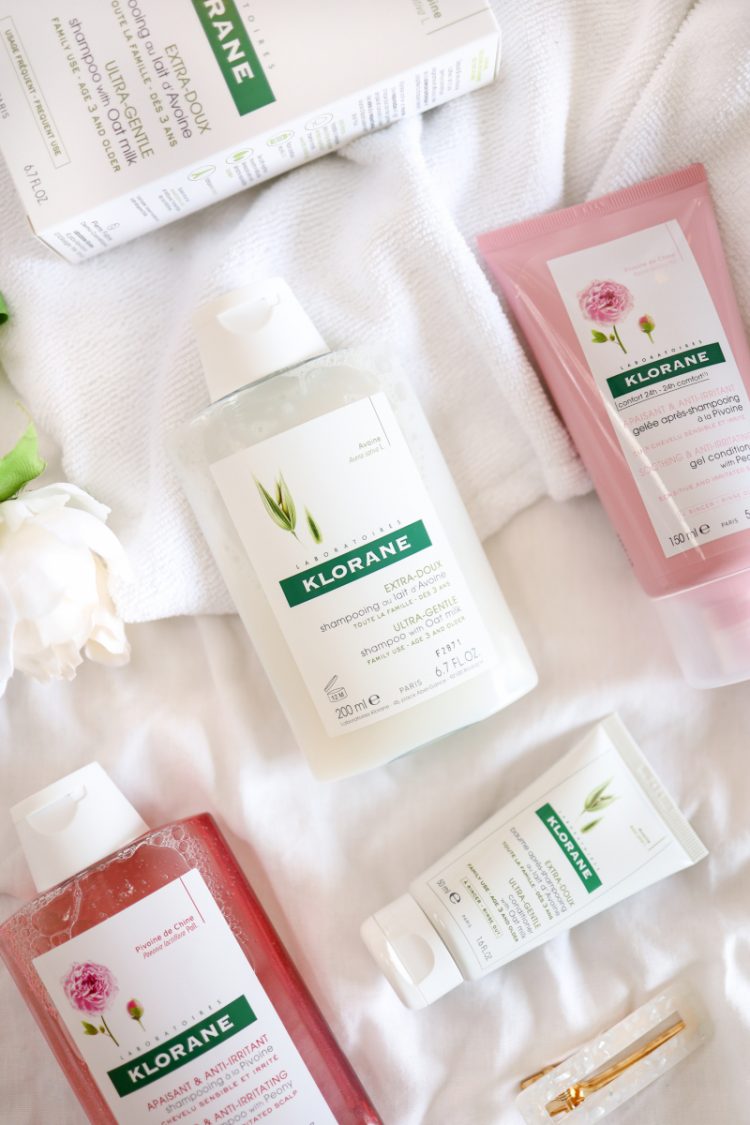 First, soak the entire scalp and hair length well with water, this is an essential part in order for the products to be able to penetrate the scalp and hair as much as possible. Then I shampoo my hair for the first time and rinse. After that I shampoo my hair a second time, this is where the foam starts to form and I can already feel my scalp getting clean and all the impurities go away. Then I put my hair in a L'biotica Hair Spa hair turban, which is great for both water absorption and hair masks.
You were probably convinced, like me, that you shouldn't rinse off your conditioner completely so that it nourishes your hair even after washing. This is actually wrong because it aggravates the hair, the hair is not washed properly and causes the product to accumulate on the hair. The conditioner is designed to regenerate the hair and give it every possible nutrient in a minute or two. Therefore, rinse the conditioner until the hair is completely clean.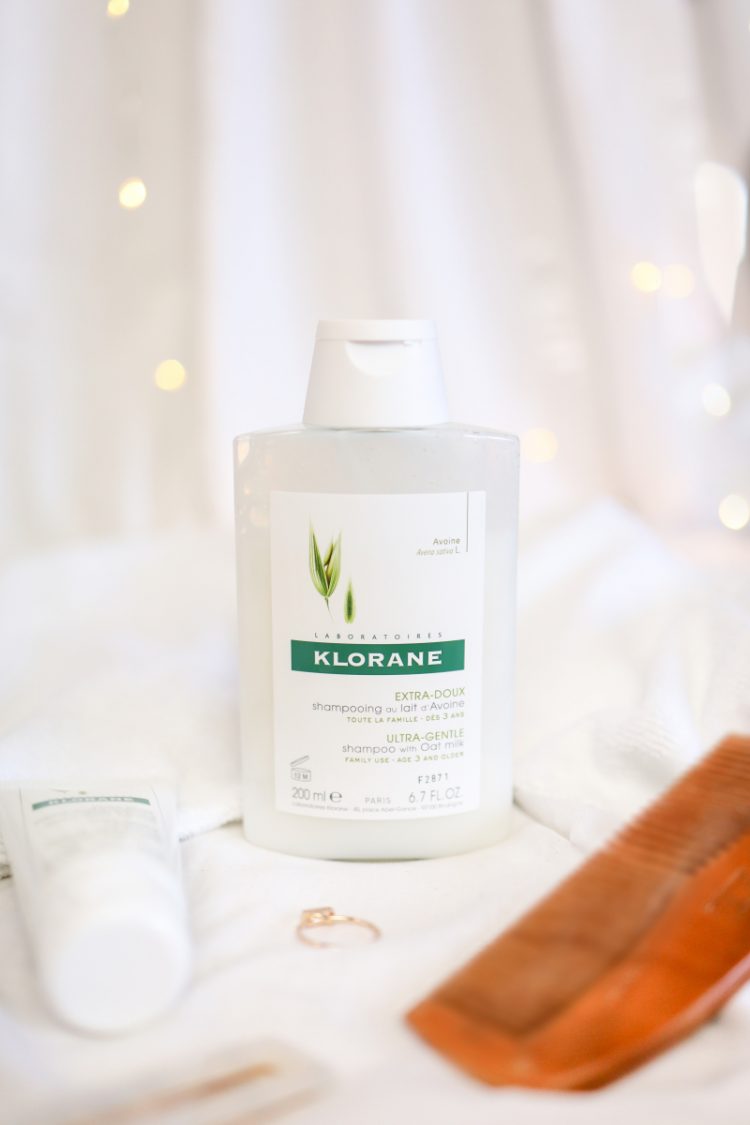 Klorane Peony shampoo made for sensitive scalp frees my hair from the dandruff that has been steadily occurring in the last month or two. It soothes my scalp and does a good job of washing my hair without weighing it down. The occurrence of dandruff has diminished, it has not completely disappeared, but I hope it will in a week or two. The best thing I noticed about this shampoo is that it keeps my hair clean for up to three days. Yes, three days! Three days after washing, my hair still looks fresh and clean, not greasy at all.
Klorane Peony sensitive scalp soothing conditioner is the only product that has given me relief on my scalp while fighting dandruff. At the same time, this can be used as a scalp treatment to soothe the scalp and reduce itching. I noticed a feeling of cooling and hydration as soon as I applied it on my scalp and it just felt nice. My hair is soft and shiny after use, and the conditioner gives a volume that lasts a long time after washing. The formula is very light, non-greasy and it will not further grease the hair.
Klorane Oat Milk everyday hair shampoo is actually very similar to the previous shampoo, it's ideal for sensitive scalp and it can be used every day. It's very gentle, it doesn't irritate the sensitive scalp and does a good job of washing the hair. I can feel my hair is soft and clean after using this shampoo. The big plus is that it is designed for all hair types, so the whole family can use it.
Klorane Oat Milk gentle conditioner for everyday hair washing. I like to use it on the ends of my hair, it smooths the hair nicely and it doesn't grease the hair. My hair is not tangled after use and I can comb it nicely. Combined with the shampoo, this conditioner gives the hair extra volume, softness and shine. My baby hair is usually sticking out everywhere, and this conditioner manages to tame it a little. Very good combination for dry scalp prone to dandruff.
---
Aside from my hair care routine while staying at home, facial care routine that I will show you in one of the following posts is also a must.
You can find all the Klorane hair products I mentioned in this post on Notino, as well as other products of this brand.
What do you use for hair care?
Ana