I'm very excited to say I'm collaborating with Notino and I am very happy to be able to bring you more products than ever before. Notino is a web shop that has over 55,000 products, cosmetics and perfumes in its offer. Only original products are available, and the world famous brands can be found on the site.
Once a month, I will review new products here on my blog, in a collab with Notino, and will introduce you to some brands or products that I have not yet been able to use. As a welcome gift, Notino was kind enough and sent me a welcome package full of surprises.
I did not know what I would get in the package, but I have to say that they have made a great effort in choosing products. The package came in a large box, and in that box was a gift bag covered with lots of bubbles. So there's no chance of something breaking or spilling.
---
Small samples and products in full size packaging could also be found in the package. Each of those products will find a place in my routine, and Notino paid special attention to finding the right products for my skin type. So let's start presenting the products. 🙂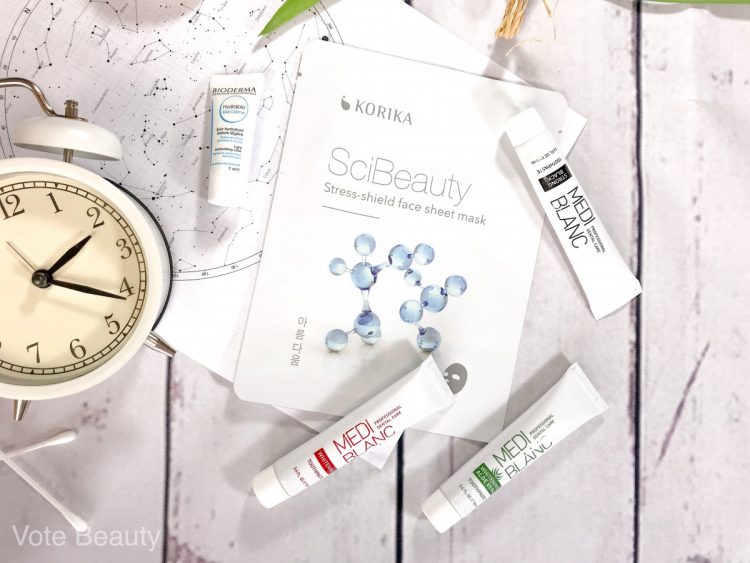 The first thing I saw is the Korika SciBeauty face mask with natural extracts and hyaluronic acid. Interestingly, I did not actually use any sheet masks yet and this will be the first one. Then there is a sample of Bioderma Hydrabio Gel-Creme that I already had and I liked it. There are also three samples of Medi Blanc toothpaste – Whitening, Whitening Aloe Vera and Strong Black. I like these small samples because then I know in advance what to buy or not buy.