Gucci Bloom comes in a package that looks a lot like a classic perfume, but it's a hair mist. It's gentle and will not dry out your hair, it can be used several times throughout the day and the scent will not be overpowering. It's best to use it on freshly washed and dried hair, because then the hair absorbs the scent best.
---
The fragrance consists of a combination of jasmine and tuberose to give a fresh and floral note, there is also an Indian Rangoon Creeper that gives a powdery note. At first it feels strong and sensual, but at the same time powdery and gentle. As it stays longer on the hair, the perfume turns into a floral powdery scent that simply exudes elegance.
Gucci Bloom hair mist can also be used as a body perfume, which I often tend to do. I just like this powdery scent, and the big plus is that it doesn't dry out my hair. If I apply it on freshly washed and dried hair, I can smell a gentle scent in my hair for a long time . Five hours after application – my hair still smells after this hair mist.
I don't know about you, but I often change perfumes depending on the season, some of the scents are more appropriate for me at certain seasons. This fragrance is a real chameleon and hides so many beautiful notes, it's unique and it's neither too strong nor too weak. This is exactly why I have the feeling that this hair perfume might be suitable for use during the summer and winter.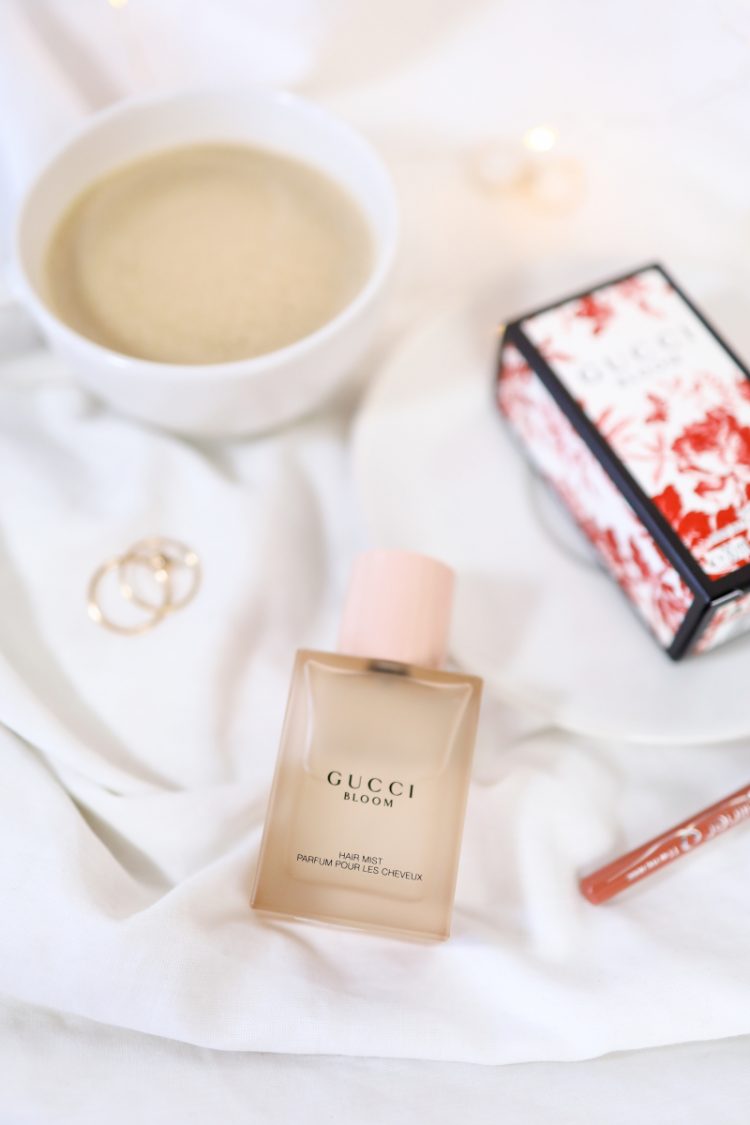 ---
A good perfume always manages to cheer me up and lift my spirits. With this hair perfume, I can imagine an elegant outfit in my mind, a blazer and black pants with high heels. Ideal for a strong and sophisticated business woman, this would be my description of this perfume. 🙂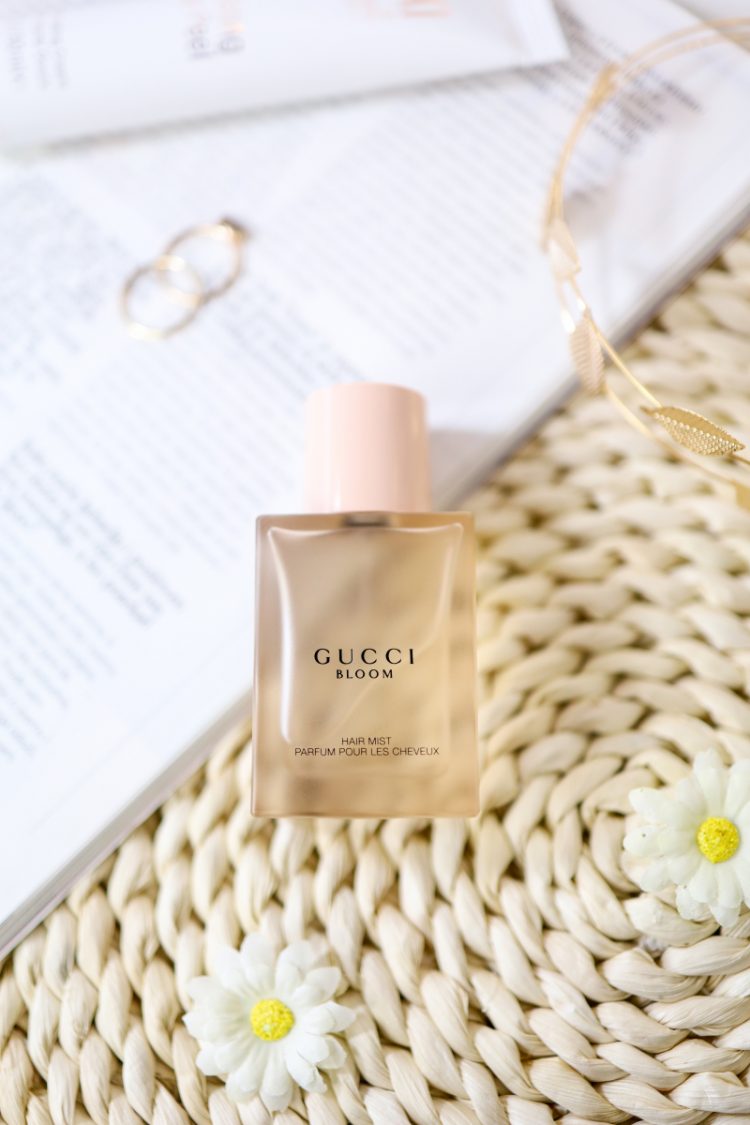 Gucci Bloom hair mist comes in a 30 ml packaging and costs 319,50 kn. You can find this on Notino, as well as other hair perfumes and other brands.
Have you tried this hair mist, what do you think about it? 🙂
Ana