I did a little research on the beauty Advent calendars and decided to make a list of those calendars that are worth buying this year. I sorted them by price, and under each calendar you can see where to buy it and what type of calendar it is.
---
Of course, this is not mandatory at all, it's just a help in choosing if you want to get some cosmetics Advent calendar. After all, most of these calendars have quite high prices, so before buying I would recommend you take a look at the contents of your desired calendar. Explore the content you might get and see if you would like that content. You can re gift something and it's great that you can that can find full size products in a lot of advent calendars.
I've done a lot of research on this topic, watched a few unboxing videos, and I think these calendars are worth to look at. This list has something for everyone: a calendar for makeup lovers, a calendar for lovers of creams and body products, a combination of makeup and skincare, and a calendar with nail polishes.
---
Nivea Advent Calendar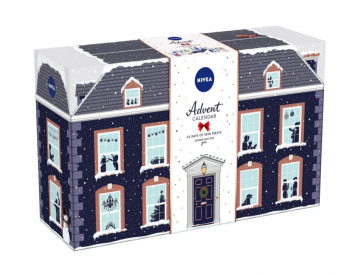 Where to buy: Notino, Amazon
Type: makeup and skincare
Price: 32€