Today I'm talking about the EcoTools makeup brushes set which contains five makeup brushes and a brush holder. Each brush is very multifunctional and it's possible to create an entire makeup look with only these five brushes.
---
This is an EcoTools Start The Day Beautifully set of brushes made from bamboo, recycled aluminum and plastic. All products of this brand are vegan and cruelty free and can be recycled, which is a big plus for the environment and animals. Makeup brushes come in a storage container, there's also a card with three makeup looks that can serve as an inspiration.
-Full Powder Brush-
It's intended for the application of powder products such as setting powder, blush and bronzer. The hairs are soft and thick, picking up the full pigmentation of the product that is applied to the face. The brush blends the product very nicely, leaving no harsh lines on the skin.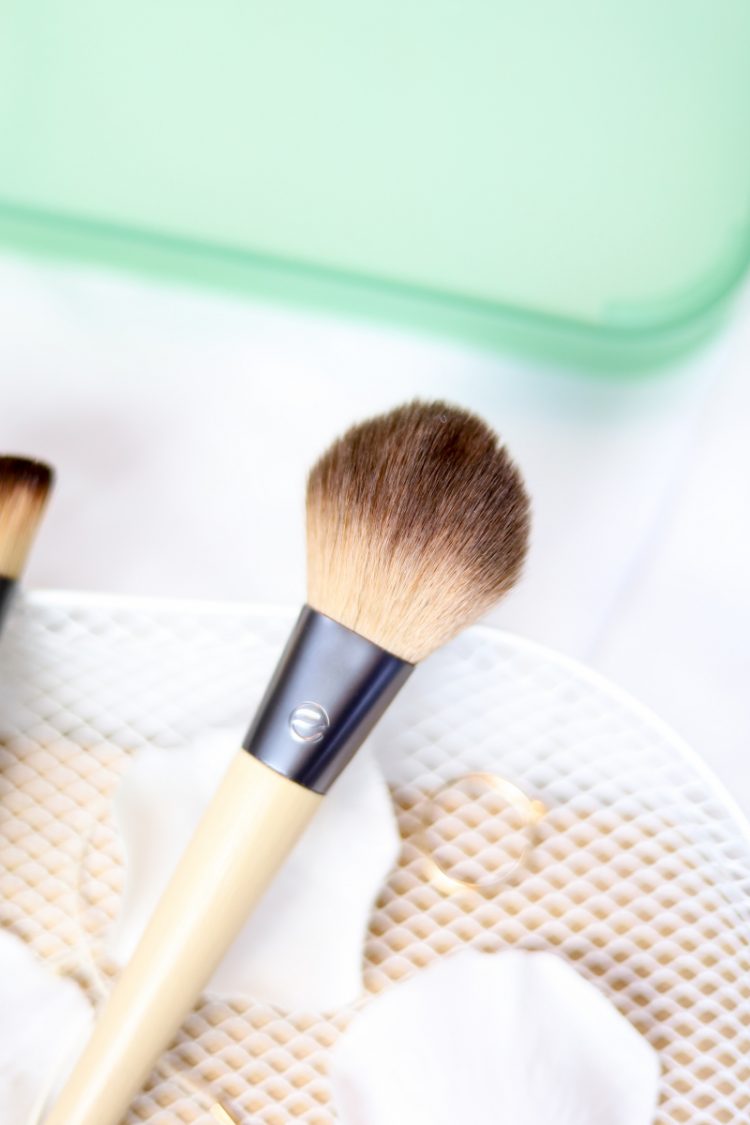 ---
-Angled Foundation Brush-
Although this brush is intended for application of liquid foundation, but it doesn't work the best for me as a foundation brush. It's too small and too hard on the skin for a brush that's supposed to apply liquid foundation to the entire face. It blends the product nicely, but it takes too long and it's not soft on the skin. I prefer to use it as a concealer brush, to apply concealer to the eye area and to cover up minor imperfections on the face.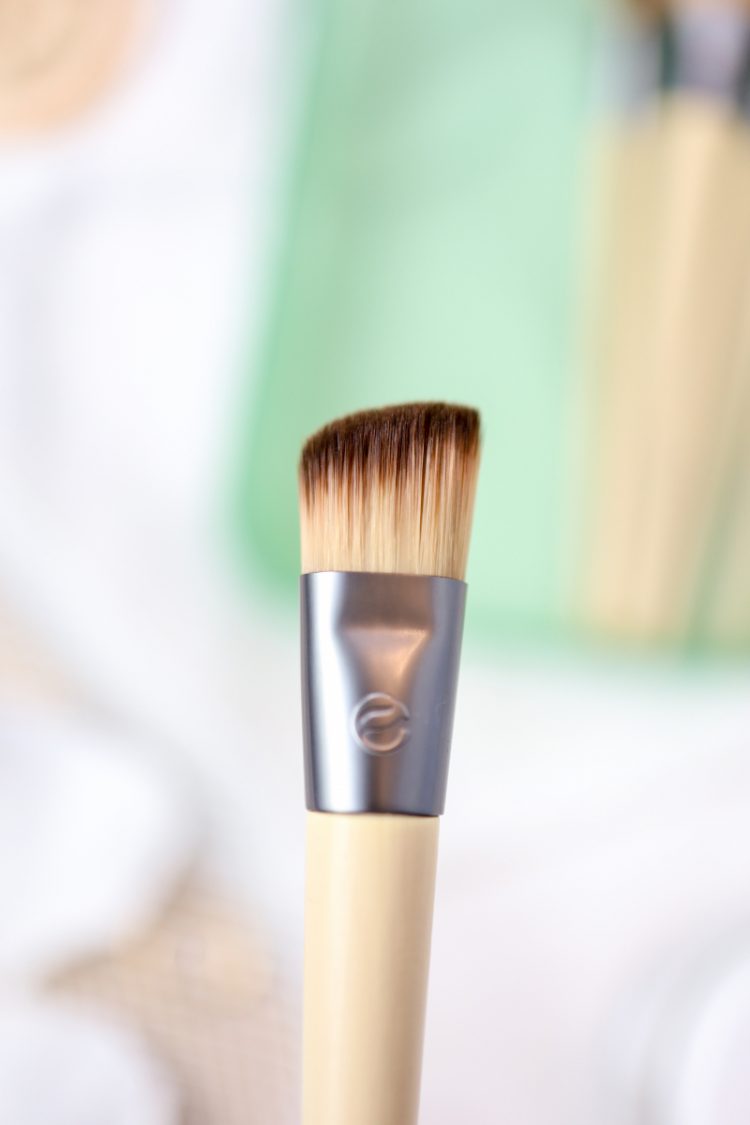 ---
-Blurring Brush-
It can be used to apply both liquid and powder products, it's really multifunctional. It blends the eyeshadow very nicely and can also be used to precisely cover blemishes with concealer. Due to the densely packed bristles, it can also blend the concealer under eye area and it's small enough to reach all corners of the face. I also used it to apply highlighter, I really liked how it picks up the product nicely and applies it to the skin.
-Defined Crease Brush-
This brush is intended for applying eyeshadow to the eyelid and in the crease of the eye. It picks up the shade nicely and applies it to the eyelid, it doesn't matter if it's a lighter or a darker eyeshadow. It's a really good blending brush that is gentle on the skin.
-Angled Liner Brush-
This brush is made for the application of eyeliner, but you can also fill in the eyebrows with it. I used it on my eyebrows and it turned out to be the best option for me. It works well with all types of brow products – powder, pomade or pencil. All products are applied evenly and precisely on the eyebrows, you can also use it to correct the eyebrows or lipstick with concealer.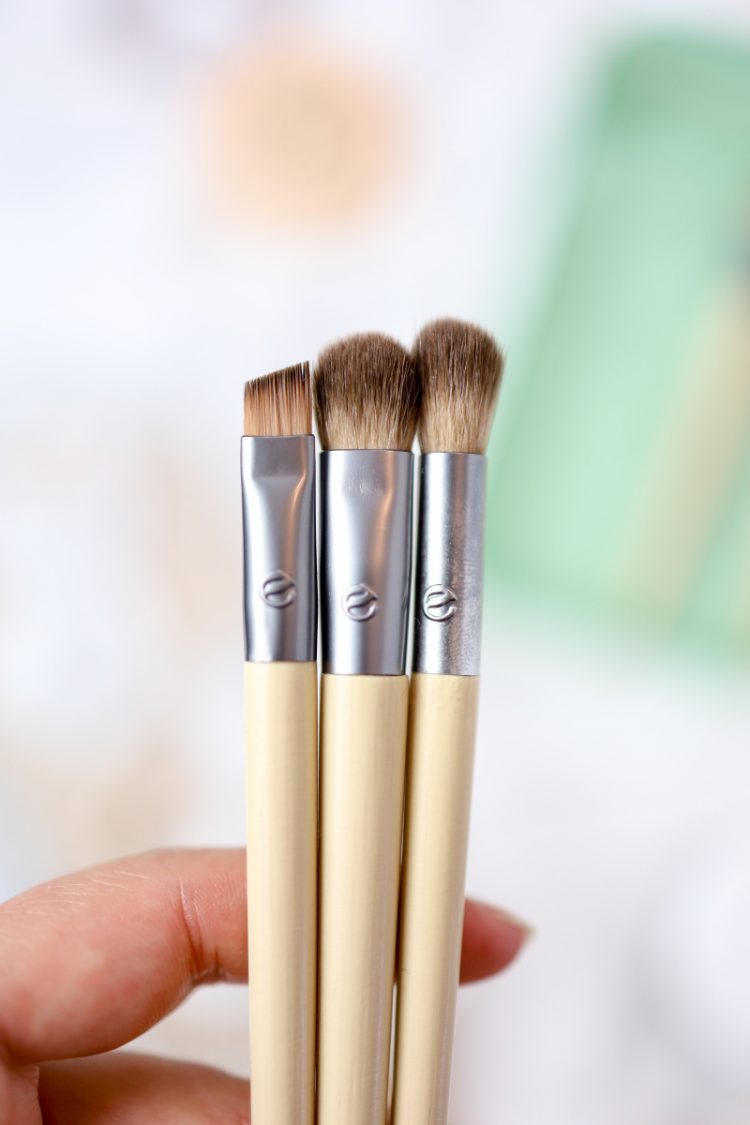 ---
-Yes or No?-
As you may have noticed, this set of brushes is truly multifunctional and each brush has several possible uses. The brushes are well crafted, easy to wash and easy to use. If you are looking for a brush set that you can do the whole makeup look with, EcoTools Start The Day Beautifully brush set is a good choice.
It would be great if this set had a larger and softer brush for applying liquid products, but the Angled Foundation brush can also serve the purpose even though the blending will take more time. I have no objection to other brushes at all, they are really soft and doing a great job.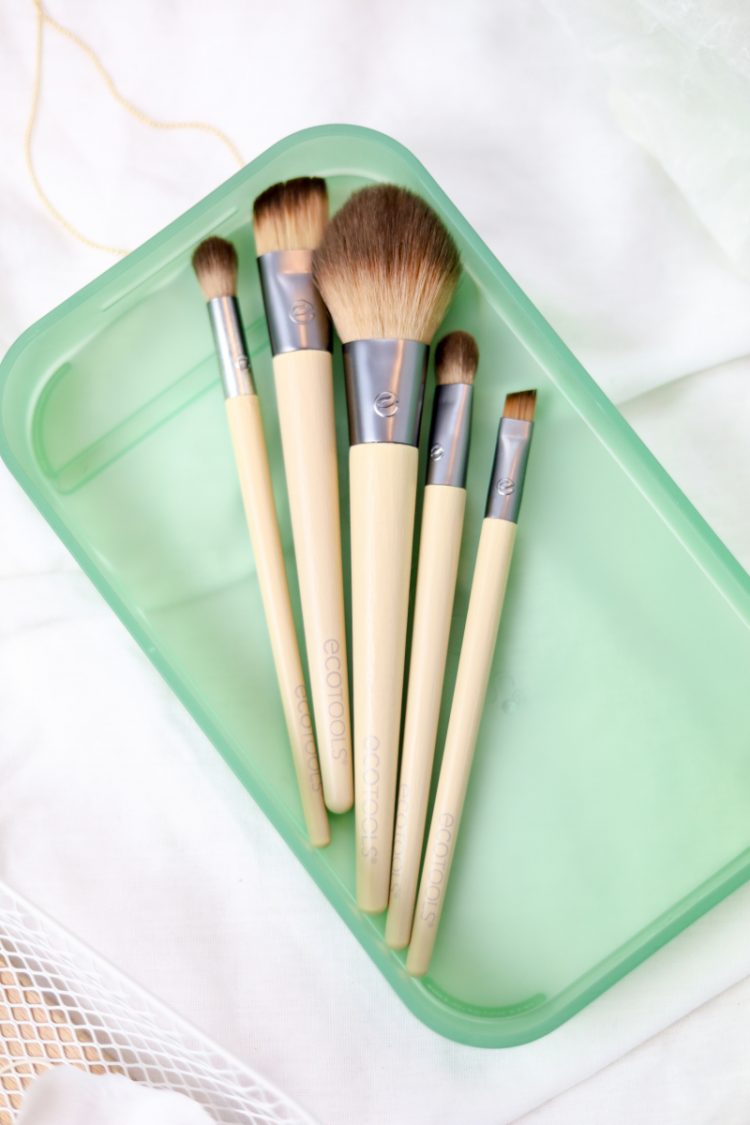 You can find EcoTools brushes on Notino, and in addition to these brushes, they have a wide selection of other EcoTools products.
What has been your experience with these brushes? 🙂
Ana