I got a chance to try some Gosh products and now I'll give you my impressions. Blushes and lipsticks are products that I generally use often, this time I'm trying mineral powder for the very first time. You can find out how I like the products below.
---
Gosh Mineral Powder in the shade 004 Natural is suppose to cover imperfections and even out the complexion while looking natural on the skin. This is a loose powder that is applied with a kabuki brush or any firmer brush that can pick up the powder and blend it nicely on the skin. The shade suits me well and provides medium coverage, but will not fully cover redness or imperfections. Soon after application, my skin gets oily pretty fast, faster than with regular liquid foundation, my skin got a lot more oily than usual. I applied it in a circular motion with a Real Techniques brush in a very small amount.
Each time it stuck to my skin so much that I had to blend the powder quite hard to make it look nice. It stayed in my pores and further emphasized them, as well as the texture of the skin. Every spot on my skin looked extra accentuated, and I don't like that at all. Blending the product would be much easier on completely matte skin, every bit of natural sebum makes the blending almost impossible.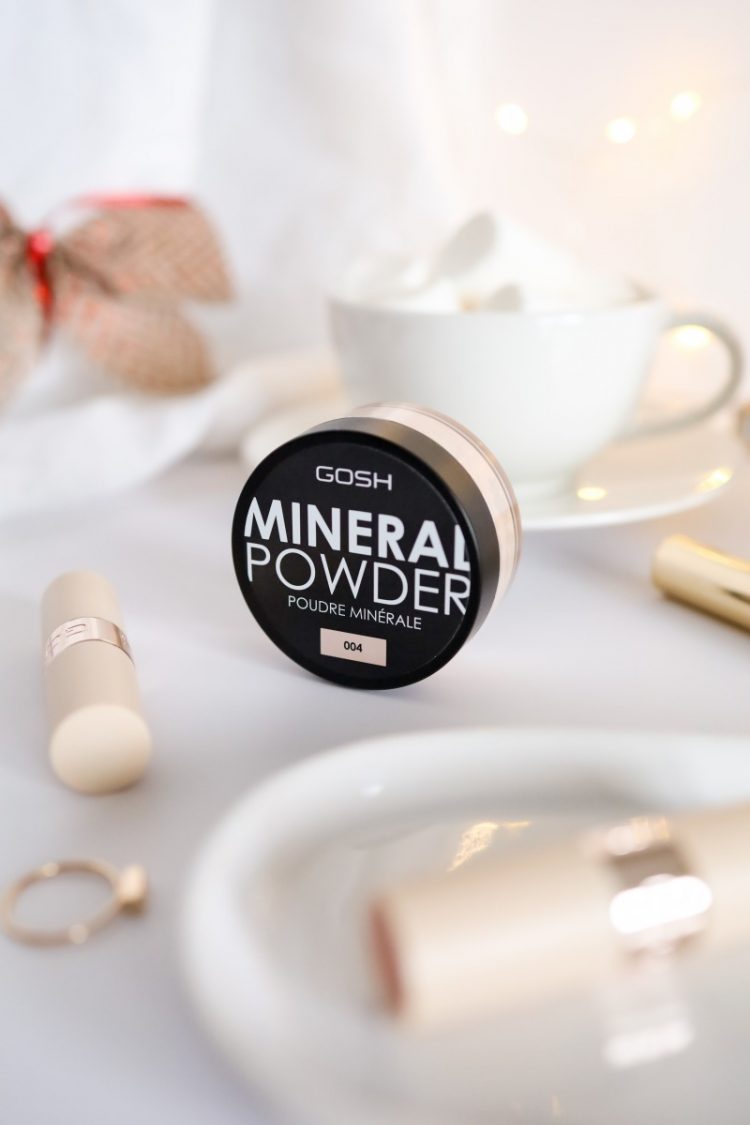 I have a feeling it just sits on the skin and after a while it starts to separate on certain parts of the skin. I wore it in combination with a primer and without a primer, I tried to change my moisturizer before applying the mineral powder, but it was the same story every time. At the end of the day I just wanted to take that powder off my face because it looked really bad and my skin seemed to be irritated.
---
Gosh I'm Blushing blushes are a whole other story, the pigmentation is medium and can be nicely upgraded. I wore the pink shade 003 Passion as a blush, and the shade 004 Rush I wore as a bronzer because it's a very warm and earthy shade. Both work very nicely and are long-lasting on the skin. They blend easily, but I've also noticed that they stick to the skin if I don't set my skin with some powder before applying. This is not a problem for me because I normally set the foundation with some powder product, but if you prefer the natural glow and don't like to use powdered products – this might not be a good choice for you. In that case, blending takes a bit of an effort and I have a feeling it moves all the products I've applied before.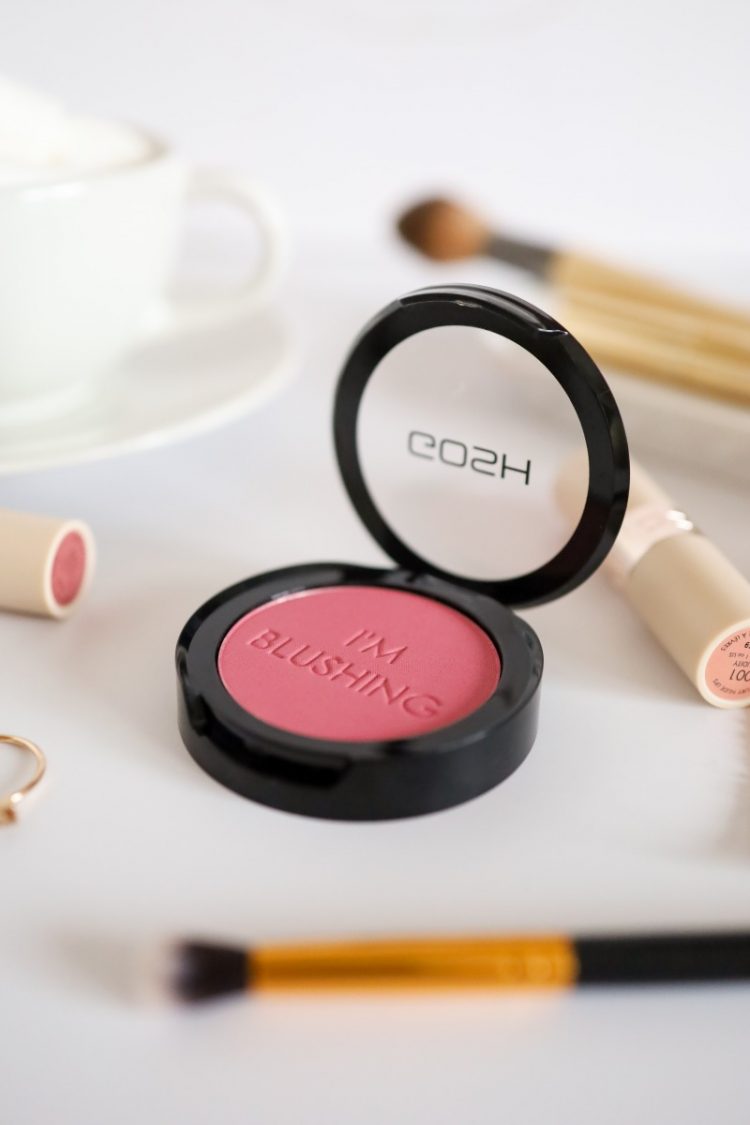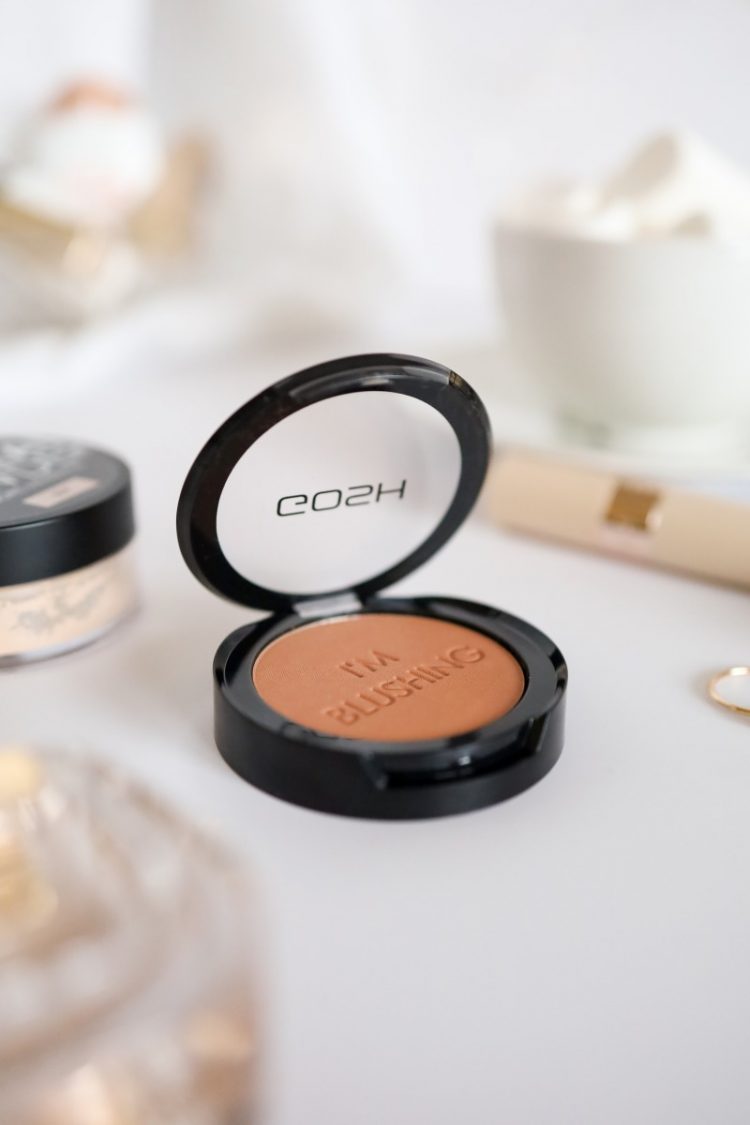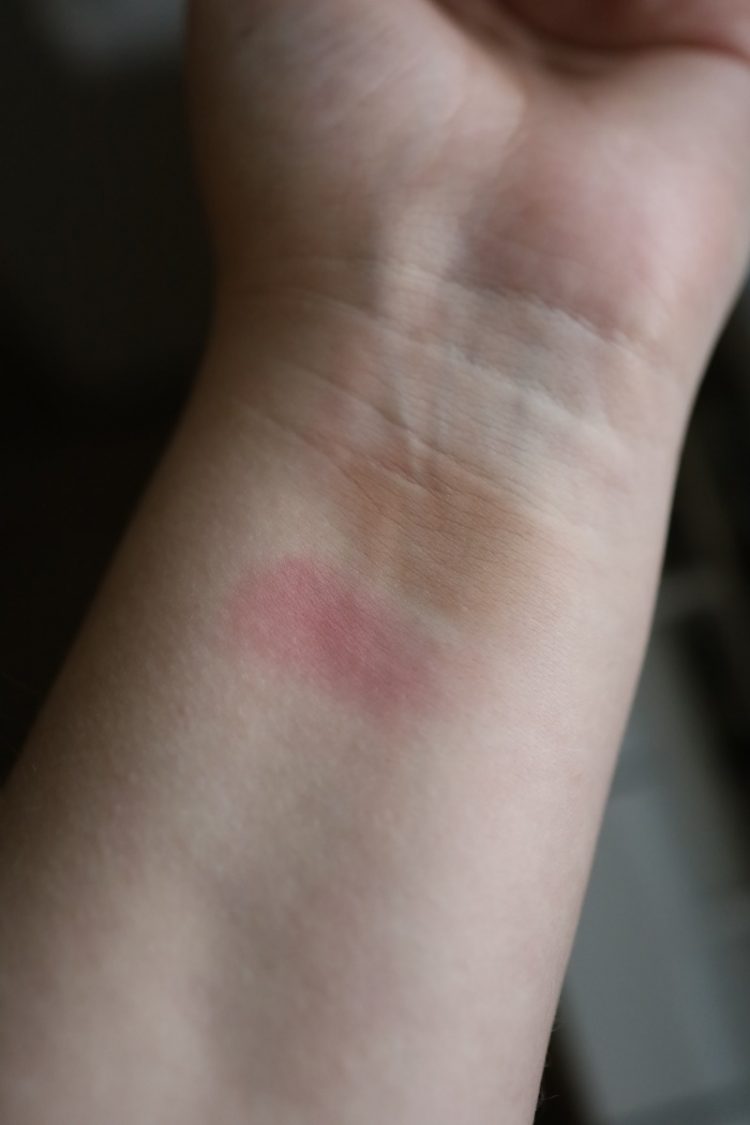 ---
Gosh Luxury Nude Lips semi-matte lipstick with a moisturizing effect, I would say more is a creamy lipstick that leaves a little shine on the lips. The shade 001 Nudity is too bright for my lip color, almost imperceptible on the lips and it looks like I applied lip balm so I used it that way. The shade 003 Stripped is a bit more noticeable nude shade, a warm toned nude brown shade. It survive eating and drinking, most of the color stays on the lips, but it is desirable to fix the lipstick a bit, since it is a creamy lipstick and it will the color will fade a bit. The formula applies evenly, doesn't dry out the lips and after a few hours of wearing I had no need to apply lip balms.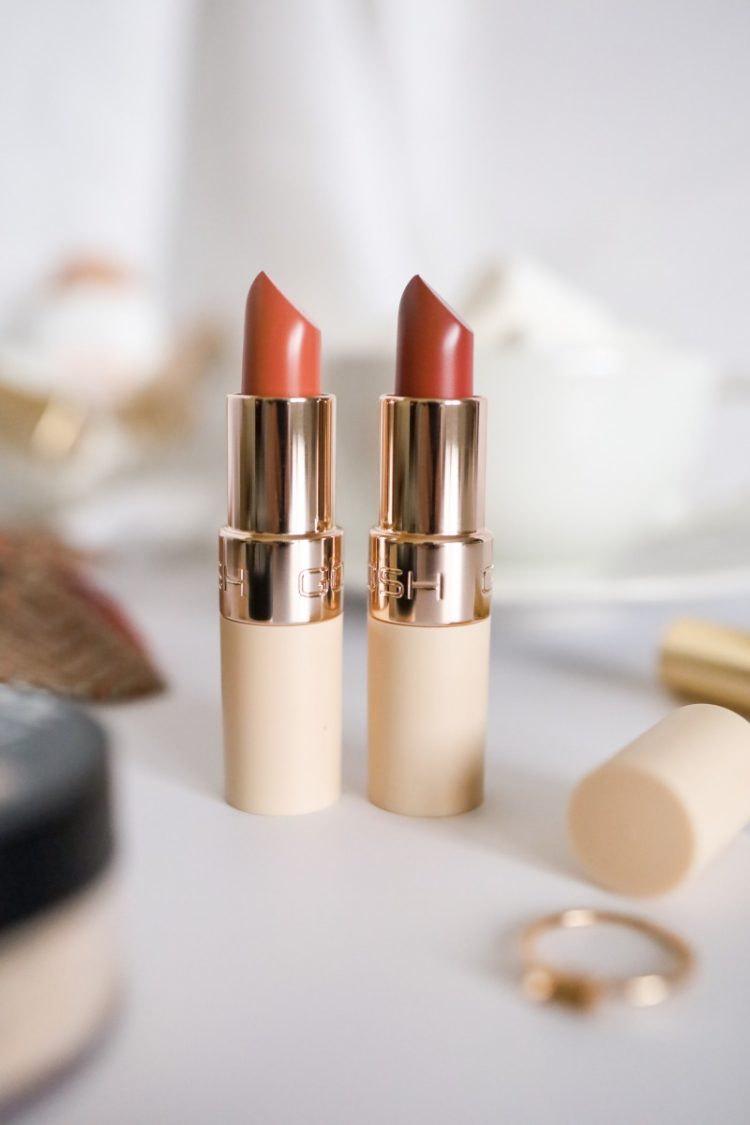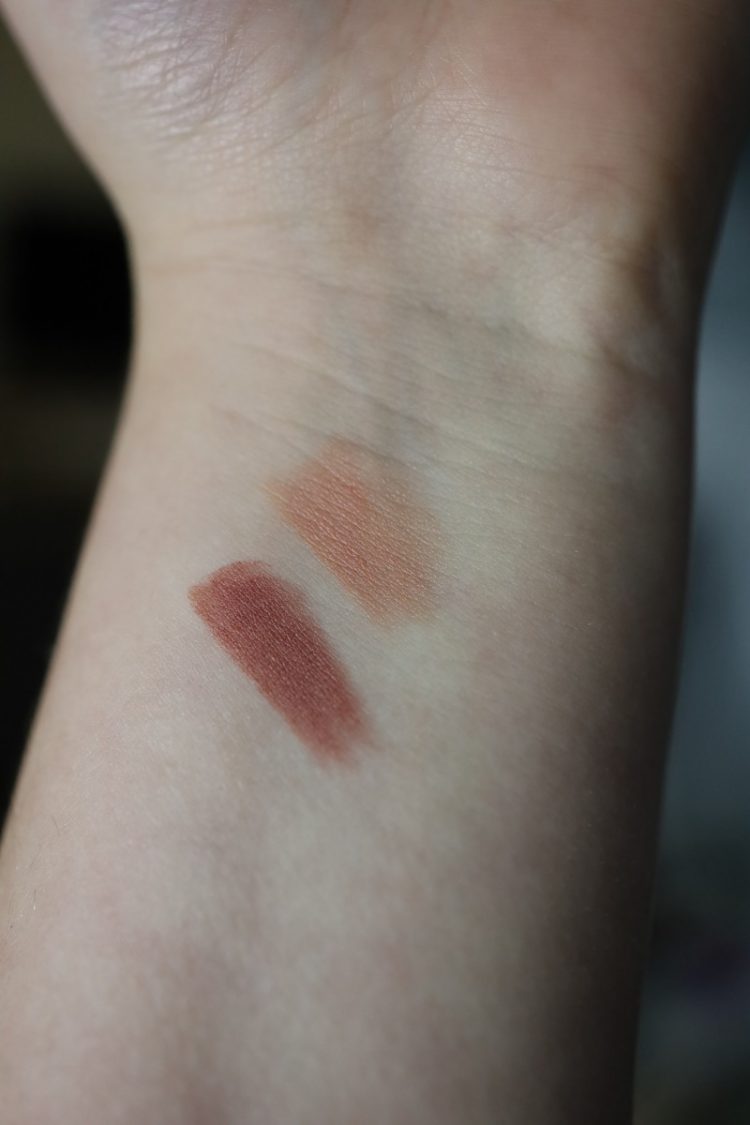 ---
All in all, as you may have already read, I am happy with some of the products and some have disappointed me. I was most disappointed with the mineral powder, it doesn't suit my skin at all and that's a no from me. All the other products were quite good, takes a bit of work with them, but the end result is overall good. It would be great if the blush blended more easily, but compared to the powder they are great for me. I was hoping the lipsticks would be a bit more pigmented, I have to put a few coats to get full pigmentation, but they're quite good quality for a creamy lipstick when it comes to nourishment of the lips. I wish the lighter shade was more noticeable on the lips, it's barely even there and I probably won't use it all.
Have you tried some Gosh products? Would you buy these products?