You were sunbathing and after that pimples, rash and itchy skin appeared? It's most likely an allergy that appears on the skin as a reaction to excessive sun exposure – sun allergy.
---
Excessive exposure to harmful UV rays that penetrate deep into the skin and certain ingredients of cosmetics can cause sun allergies, the consumption of various medications also plays a role. Medications such as antibiotics, contraceptives, antihypertensive drugs increase the skin's sensitivity to the sun and can also add to the occurrence of sun allergies. On the other hand, we cannot avoid the sun because it provides us with vitamin D, which is needed for healthy bones.
How to prevent sun allergy or at least alleviate it if it occurs? In addition to daily application of products with a high protection factor every 2-3 hours and hydration of the skin after sunbathing, it's desirable to fight from the inside too. Increase fluid intake in the summer months and consume foods that are high in calcium, selenium, zinc or beta carotene. I have been taking zinc and selenium vitamins for the last few months and this is certainly one of the reasons why this is the first year I haven't gotten a sun allergy during my stay at the seaside.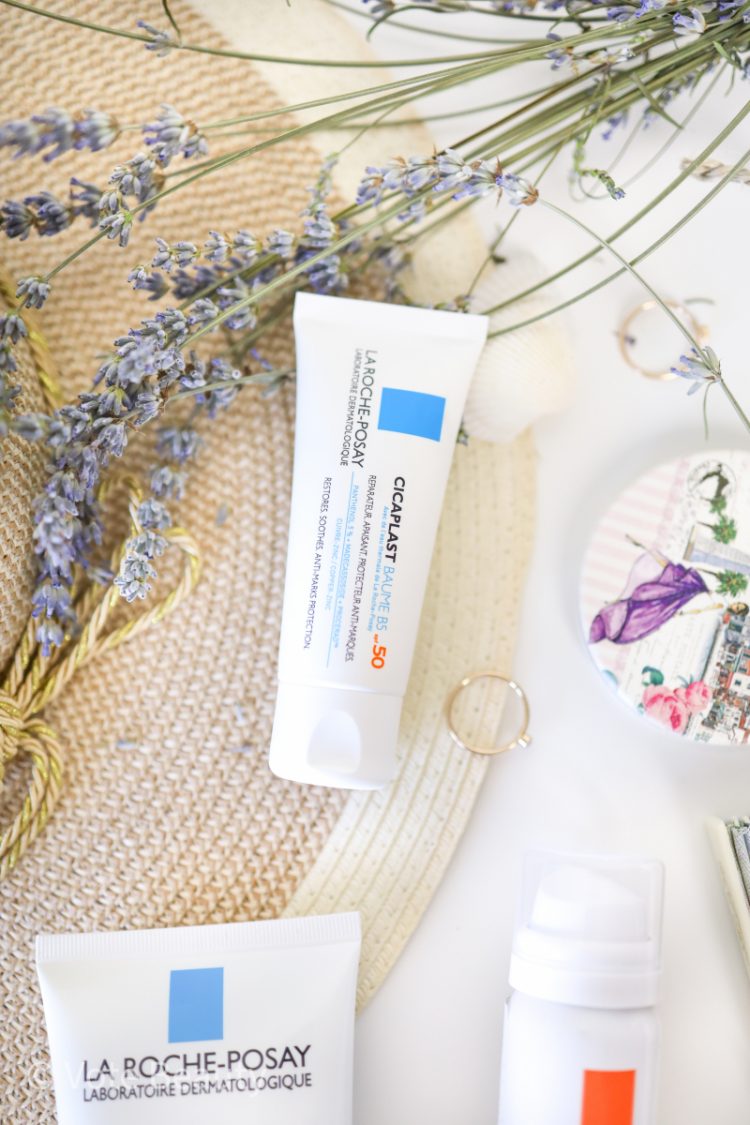 With all of the above, I stopped sunbathing when the sun is at its strongest – between 11am and 4pm, and I always have little helpers in my cosmetics collection to help in case I get a sun allergy. All the products I will talk about are intended for sensitive and prone to sun allergy skin.
---
In addition to the classic SPF cream (there are three reviews on the blog with sunscreens if you need recommendations), I also have La Roche-Posay Anthelios refreshing face spray with SPF 50, which serves me well when I need to reapply my sunscreen. The spray mist is very fine and unnoticeable, it leaves no stains on the face if I spray it over makeup and provides instant skin refreshment. This is definitely a product that comes in very handy if I have makeup on my face during the day and I need to reapply my sunscreen.
The mist melts with the skin within a few seconds and it's completely unnoticeable. It' suitable for sensitive skin prone to sun allergies and it doesn't clog pores. I only have to mention that it doesn't leave a matte effect on my skin like it says on the packaging, but it doesn't leave a greasy residue either – it's just unnoticeable on the skin.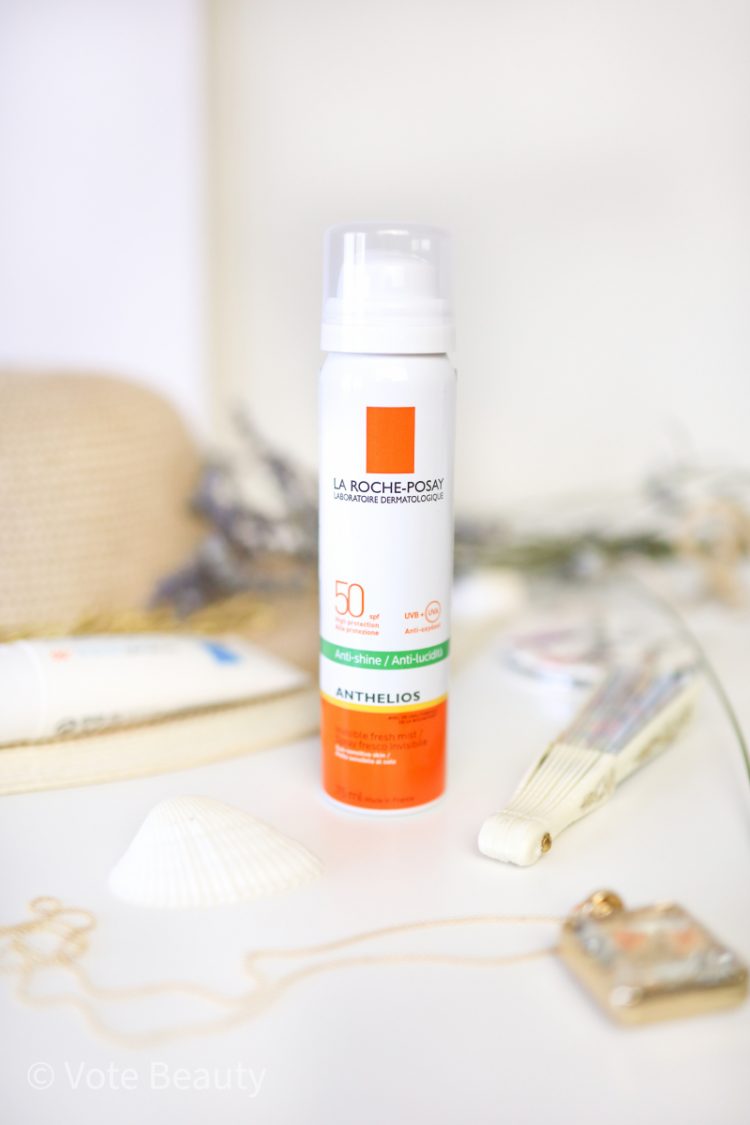 ---
La Roche-Posay Cicaplast Baume B5 soothing balm for regeneration with SPF 50 soothes irritations and redness on the skin, helps me with hyperpigmentation on the skin, nicely regenerates and provides care to inflamed skin. It contains ceramides that restore the skin's protective barrier, panthenol that soothes itching and gives the skin a feeling of relief, and zinc, which has anti-inflammatory properties.
It's a light creamy formula that is quickly absorbed into the skin and it slightly mattifies the skin, don't to the lips and the surrounding area and open wounds. This balm is an ideal combination for dry and irritated skin that needs sun protection, soothing and extra care.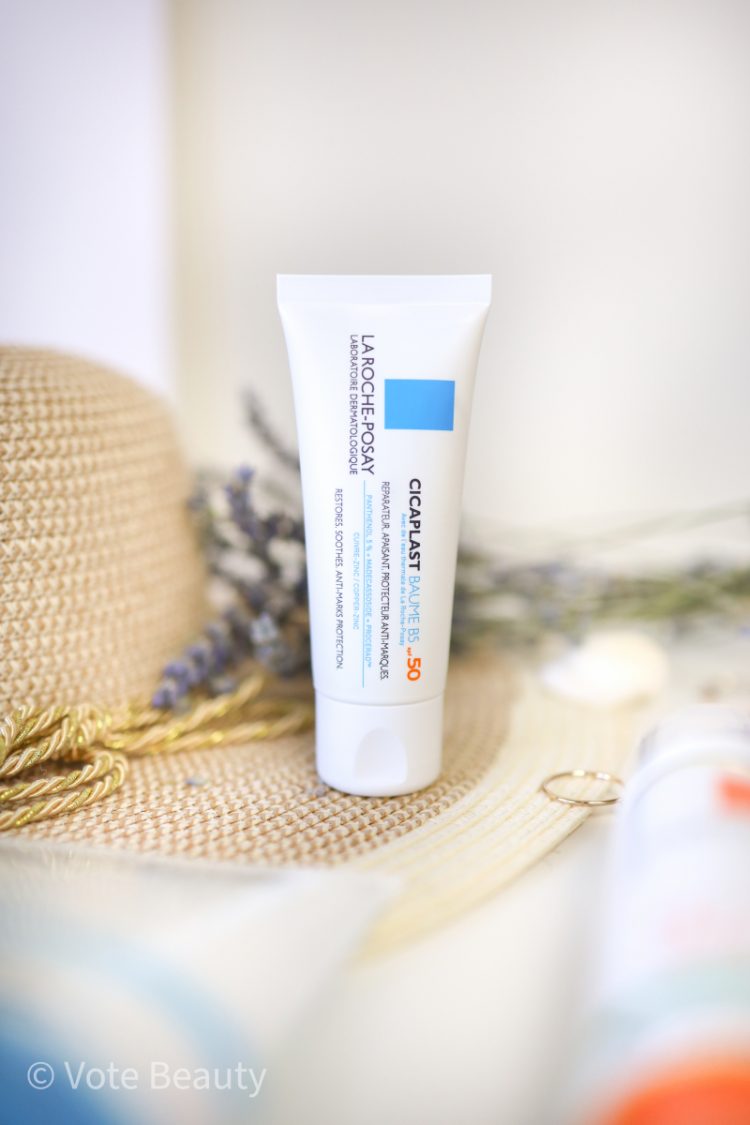 ---
Last but not least, La Roche-Posay Posthelios is a reparative concentrated after-sun care gel that, along with ingredients like vitamin E, shea butter and glycerin, restores the skin's protective barrier that can sometimes be compromised after sunbathing. It nicely cools down the skin and soothes redness. It comes in the form of a light gel, leaving no greasy or sticky feeling on the skin. It has a mild scent and it's very quickly absorbed into the skin. I mostly used it on my body as a body lotion after sunbathing, but I also applied it on my face a few times, it gave me an instant feeling of cooling and relief.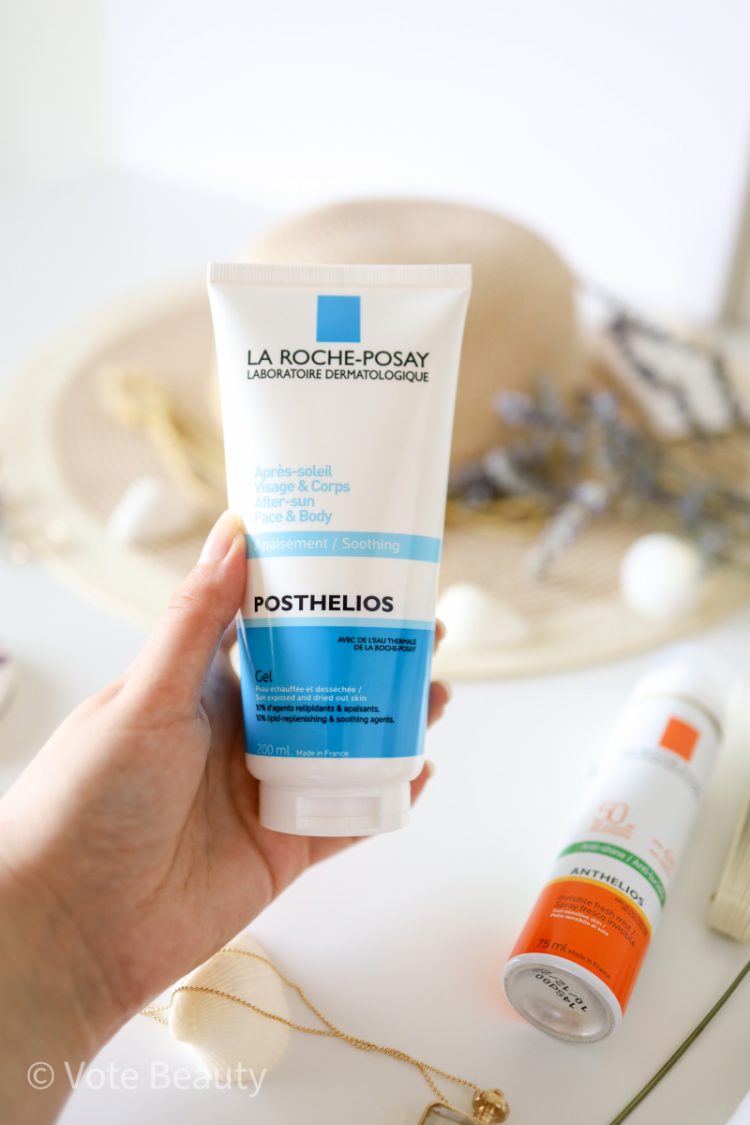 ---
Ever since I combined this routine: high protection factor and sun avoidance from 11 am to 4 pm, reapplying sunscreen every 2-3 hours after sunbathing or immediately after leaving the water (regardless of the time interval between applying the previous layer of SPF cream), skin recovery gel after sunbathing – no allergies or sunburn. With the intake of zinc and selenium, to knock on wood, this is the first season since I have no sun allergies or nonsense on my body. 😀
I need to point this out, this is only my experience with allergies to the sun, and products that help me, I hope you will find some useful advice in this post. You can find all products on Notino.
Happy and smart sunbathing. 🙂
Ana