I haven't written for a long time about the product favorites I'm currently using so here's one post with some summer favorites. You can also read a few short reviews about several Avene products that are in my collection during these hot summer days. 🙂
---
Avène Sun Minéral High Protection Tinted Compact with SPF 50 that I only recently discovered, but won me over at first sight. It is a compact mineral powder in the shade Beige 10, which is ideal for light skin tones. The shade is perfect for this summer complexion I have, and it would also suit me if I were lighter-skinned like I normally am.
It spreads easily and blends on the skin with the help of a sponge that comes in the package, leaving such a nice even complexion. It covers small imperfections and with this powder I simply have the feeling that my skin is breathing. The powder on the skin leaves a light satin finish, it doesn't completely mattify the skin, but I don't expect that from a product like this. On Notino you can find another darker shade of this compact, and I also recommend that you take a look at their Summer Black Friday offer.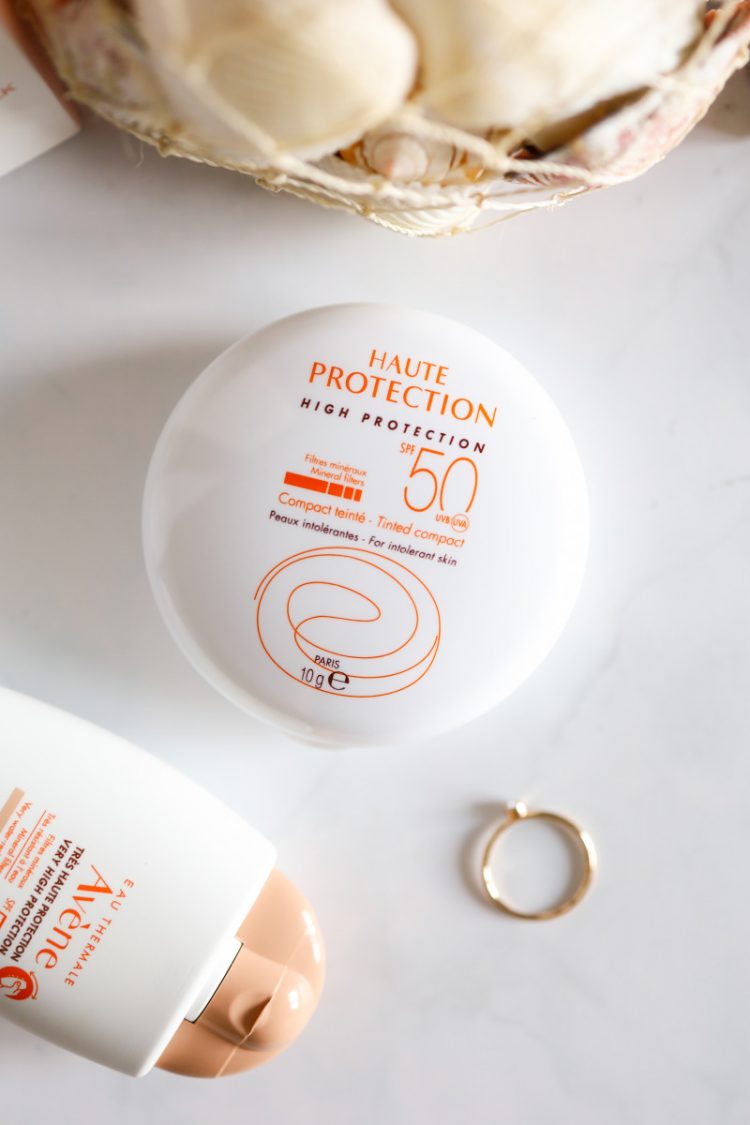 ---
Avène Sun Minéral Tinted Fluid with SPF 50+ is also a new product in my collection, but it won my heart enough to mention it in this post. As the name of the product itself says, it's a light fluid for toning the skin with a high protection factor. Perfect for these summer days when I have no need or desire to wear liquid foundation, and I want a little extra coverage on my face.
The only drawback of this fluid is that it comes in one shade and fair-skinned girls will not be happy with this non-existing choice of shades. It's a bit too dark for me, but it's not even that noticeable with this summer complexion that I currently have. The formula is quite liquid and spreads very easily, it also doesn't mattify as well as the tinted compact, the only difference is that this fluid leaves a slightly more glowy finish than the tinted compact.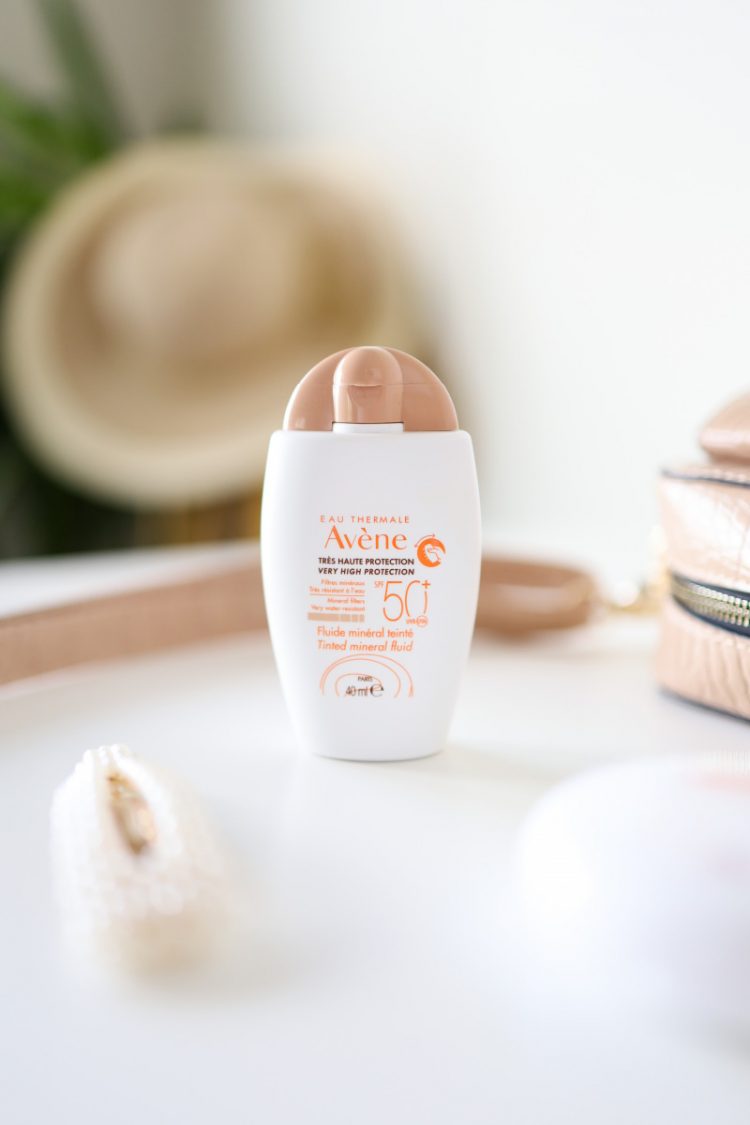 The protective compact foundation by all measure suits my combination skin, my skin doesn't get oily when I have it on my face and it looks completely natural. I don't even need to set it with some powder, and I'm the type of person who would literally always finish any makeup look with some type of powder ha-ha.
The protective fluid on the other hand leaves more shine on the skin, but the skin doesn't look oily, it looks like I applied some glow primer. I like to set the fluid with some loose powder if I use it for decorative purposes, and if I know that I don't leave the house during the day.
Another important difference between these two products is that the application of this tinted compact takes longer than the application of a fluid. With the compact, I have to make sure that the product blends well on the skin and that I cover all the areas well to protect the skin from the sun. The fluid is simply applied like a cream and that doesn't take long at all.
---
Lastly, my all time summer favorite is the Avène thermal water, which I have written about several times. Great thing to refresh your skin during the day or to use instead of a toner. It always soothes my skin and I love having a product like this in my collection.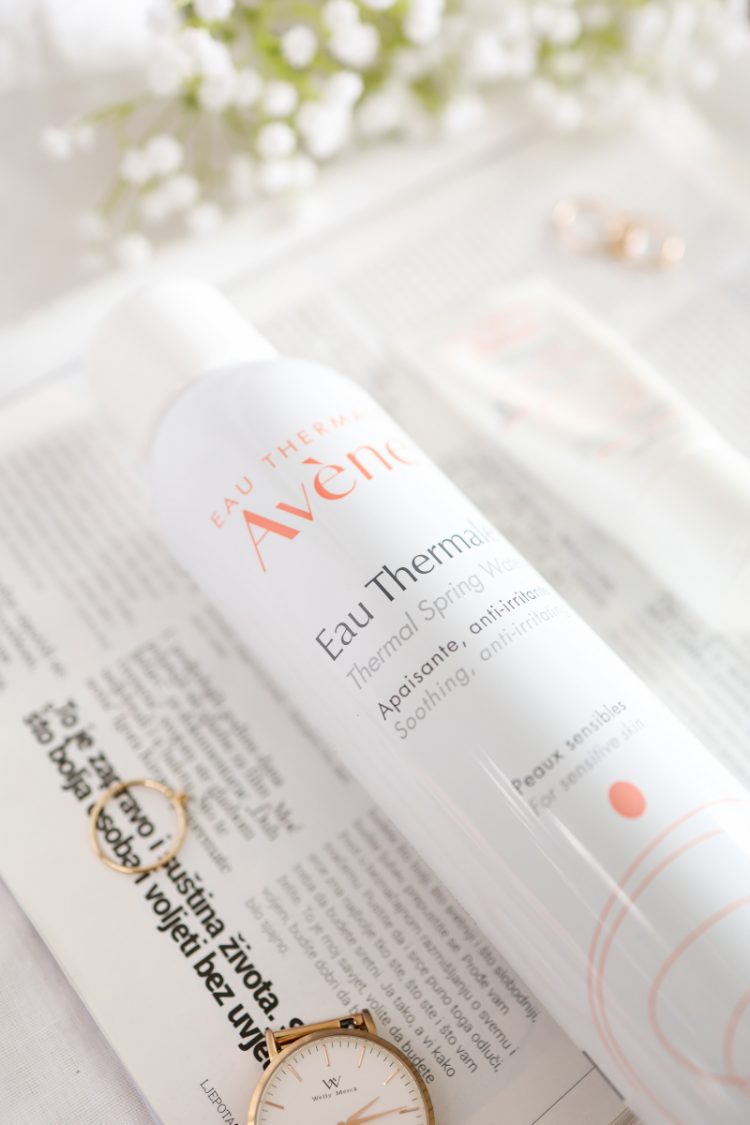 ---
What are your current favorite summer products? 🙂
Ana