Nowadays we come across various names of various skincare ingredients – hyaluronic acid, retinol, collagen, niacinamide, etc. Each of these ingredients helps to solve various skin conditions and today I will write about hyaluronic acid and add some product recommendations.
---
Hyaluronic acid is naturally found in our body, and as we age, the amount of hyaluronic acid decreases, so it can be found in various products that we apply to the skin to compensate for the loss of moisture and elasticity of the skin. Hyaluronic acid gives that plumped look to the skin and improves skin elasticity, it can also be used by all skin types.
Hyaluronic acid is an ingredient that everyone should have in their skin care routine, whether it is dry, combination or oily skin in question. It helps remove fine lines, increases skin hydration level, smoothes skin and improves skin elasticity. It's a great ally in skin hydration, especially if you use chemical exfoliants so you need an extra boost of hydration. This is where hyaluronic acid jumps in because it is a truly neutral ingredient that will not interfere with the performance of any other ingredient, and will provide relief to the skin and prevent skin dehydration.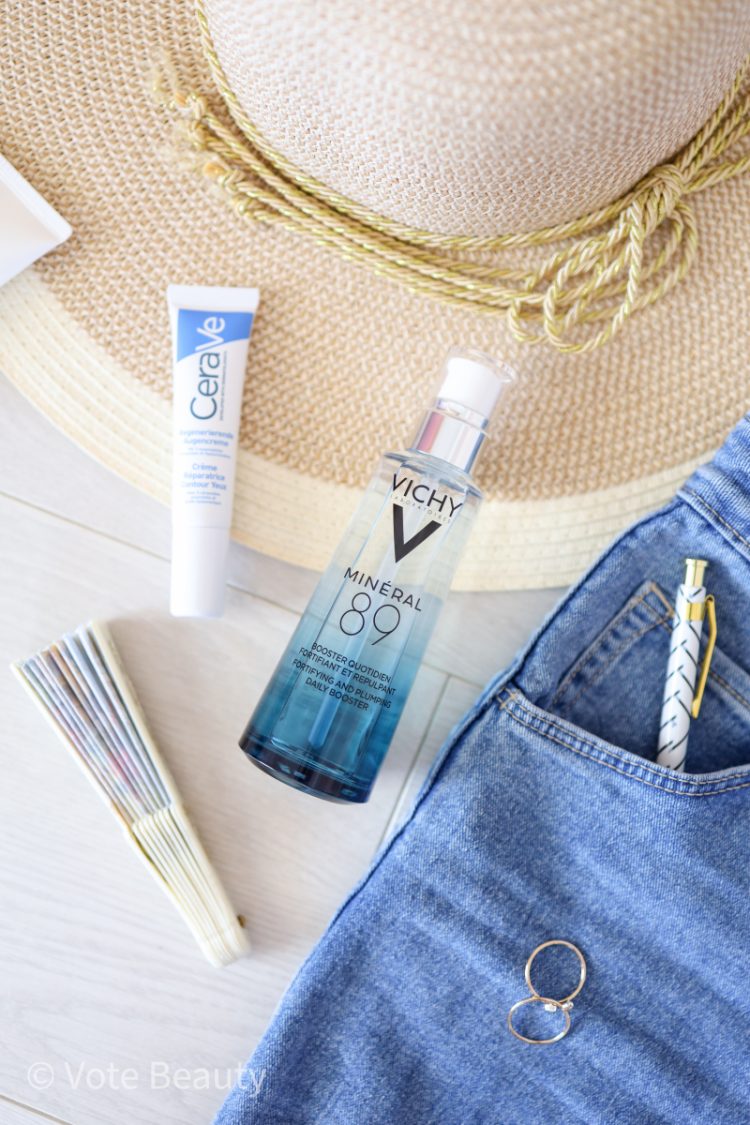 I am currently trying out two products based on hyaluronic acid, CeraVe Moisturizers Eye Repair Cream for the under eye area and Vichy Minéral 89 hyaluronic booster. Here are a few words about both products and a brief review.
CeraVe Eye Repair Cream is a lightweight and moisturizing eye cream that smoothes and refreshes the skin under the eyes. In addition to hyaluronic acid, which retains moisture in the skin and removes small wrinkles, it also contains ceramides that restore and strengthen the moisture skin barrier. It also contains niacinamide that fights dark circles and puffiness.
This eye cream is suitable for sensitive skin, it doesn't irritate the area around the eyes and I don't feel it on the skin at all how light it is. In a few weeks of use, I can say that a positive shift can be seen in terms of erasing dark under-eye circles, the concealer sits better on a moisturised base. It absorbs quickly, it's not greasy at all and I really have no complaints about this product.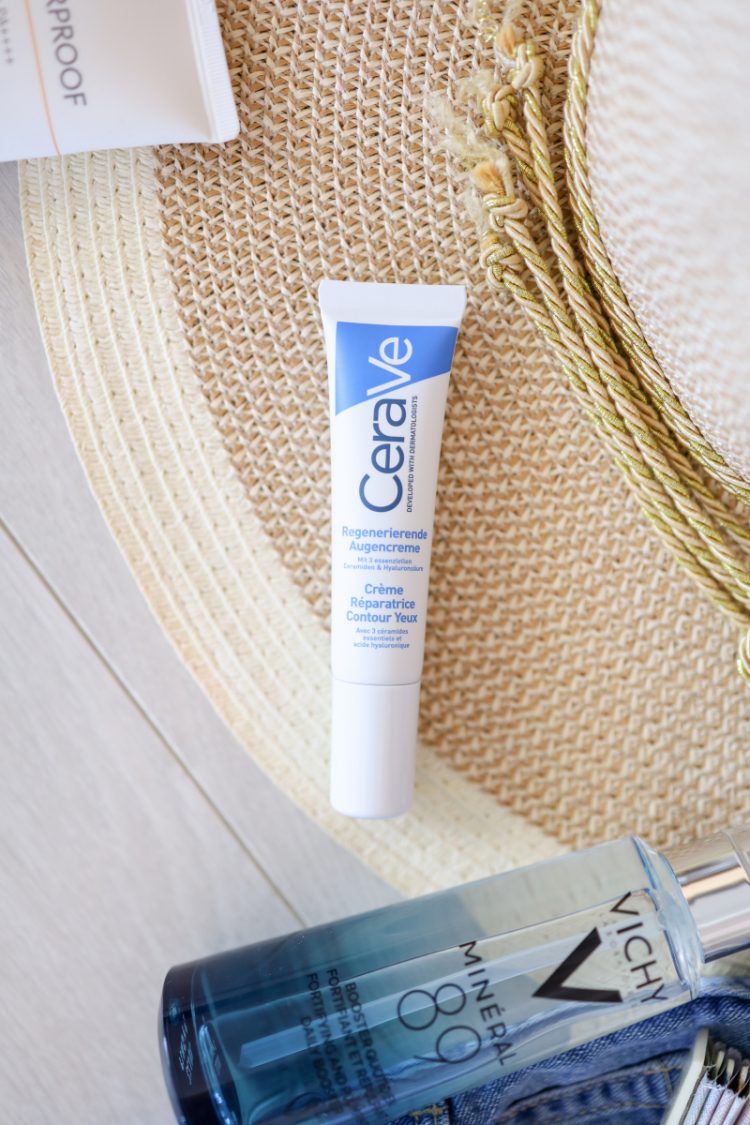 Vichy Minéral 89 hyaluronic booster for stronger and fuller skin, it contains Vichy thermal water that strengthens the skin barrier, protects the skin from external influences such as stress, dirt or fatigue. Hyaluronic acid hydrates and tones the skin, only two drops of booster are needed to increase skin hydration. The result is hydrated and radiant skin that looks healthier and more beautiful.
The booster needs to be applied to clean and moist skin so that hyaluronic acid can penetrate deeper into the skin and provide it with the necessary care. I recommend that you lock the obtained moisture and hydration with a moisturizer after applying the serum. The serum is very liquid and watery in texture, absorbs quickly into the skin and I like the smoothing effect it leaves on the skin. It cools and refreshes the skin and I think that this booster is an ideal skin care supplement for the upcoming summer days.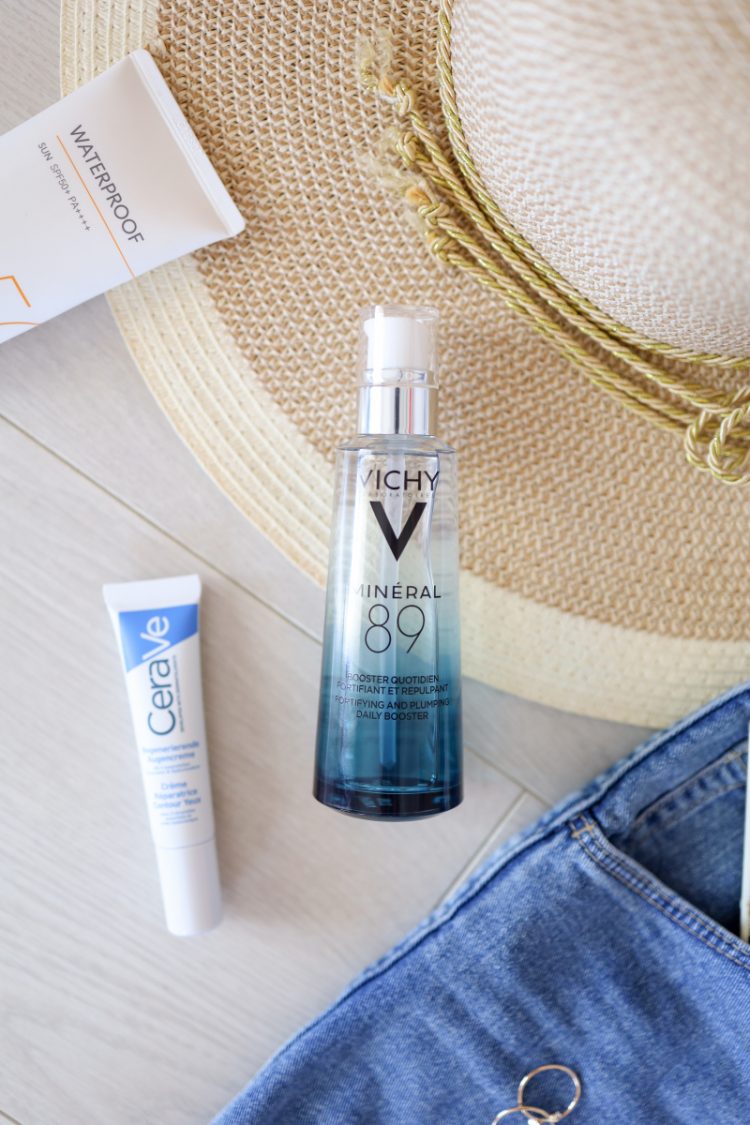 ---
In the following posts, I will talk about at some more ingredients in cosmetics and how to use them, as well as product suggestions. You can find the products I mentioned in this post on Notino, as well as other products of other brands with hyaluronic acid.
Have you tried any of the above? Which ingredient is most interesting to you?
Ana