It's time for a review of a product that will clean the pores within a few minutes, remove dead skin cells without any irritation. I'm talking about the Pixi Beauty Hydrating Milky Peel gentle peel – find out below how to use it and what are the benefits of using this product.
---
Pixi Beauty Hydrating Milky Peel is an exfoliating cream with micro particles that give gentle exfoliation of the skin. This cream contains natural cellulose that is rich in moisture, it removes dead skin cells and lightly brightens the complexion. In addition to cellulose, it also contains coconut which nourishes the skin, probiotics that protect and balance the skin. Arganin helps in the production of collagen and elastin, and it is also a good antioxidant.
The texture is quite watery and requires a small amount to cover the entire face. Apply a thin layer onto clean skin, avoiding the area around the eyes. Leave on the skin for 2-3 minutes, gently massage into the skin and rinse off. Every time I use this product, my skin is visibly cleaner and softer the next day. This peel is gentle enough not to irritate the skin, and yet strong enough to actually see some difference.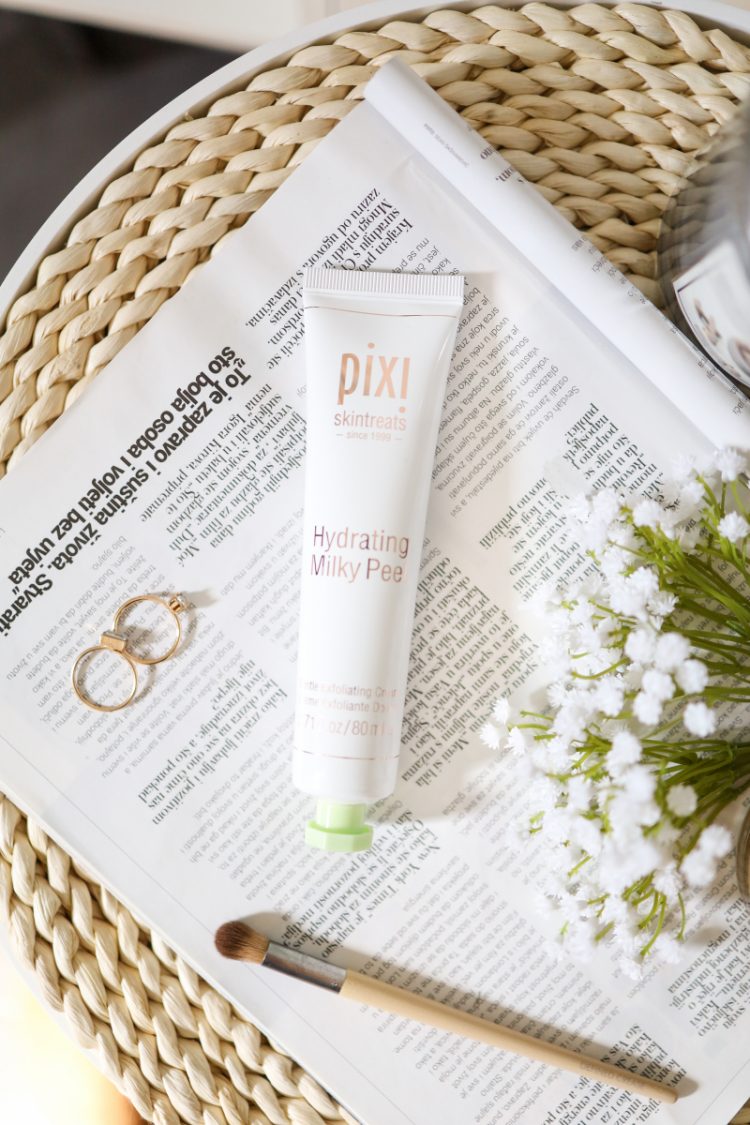 This gentle peel removes dead skin cells, has an anti-inflammatory effect due to the willow bark extract, relieves acne and evens out the skin tone. After using it, I can feel like my skin is smoother and my pores are visibly cleaner and unclogged. It's very important to me that I have a product in my routine that will clean my pores well without any irritation because I am prone to pore clogging and acne.
Since this product contains willow bark extract that has salicin, a form of salicylic acid, it's not necessary to apply other active ingredients after use. After using Pixi micro-peeling cream, my evening skin care routine is quite simple – I apply hyaluronic acid, moisturizer and an eye cream. There is no need for additional exfoliating products because I have already done this step with this peel.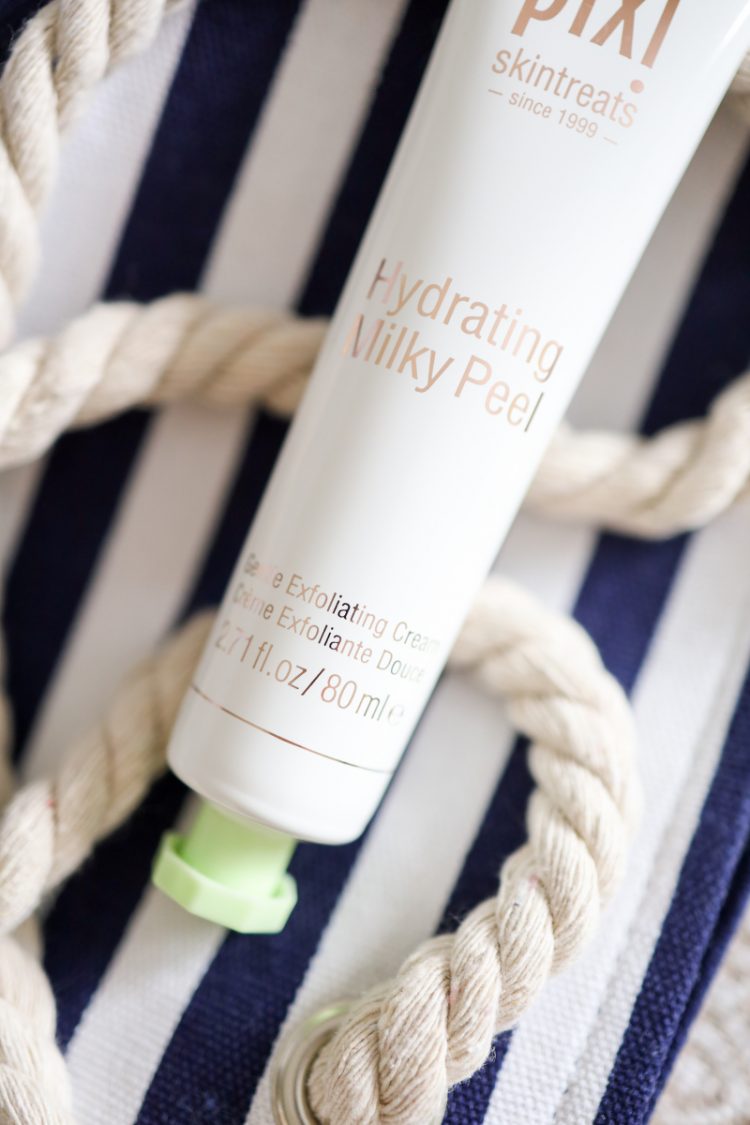 Although Pixi Beauty says this product can be used once a day or as needed, I would recommend using it once a week or even on a monthly basis if you don't have the need to use it weekly. Excessive use of active ingredients can compromise the skin barrier, dry out the skin and cause inflammation on the skin. Rather, gradually introduce products like this, to see how the skin will react to the product, later you will see for yourself if there is a need to increase or decrease the use.
---
-Yes or No?-
I think this chemical peel is suitable for beginners who are just starting to use exfoliating products, and more advanced users of active ingredients may not be impressed with this product. Personally, I am somewhere in between these two categories and I really have no complaints about this product.
It's a little bit pricey, about $24 for 80 ml of product, but this packaging will last forever. I've been using it once a week for the last three months and I've only used up almost half of the product. The shelf life of the product is 12 months from opening, I believe I will definitely finish it by then ha-ha.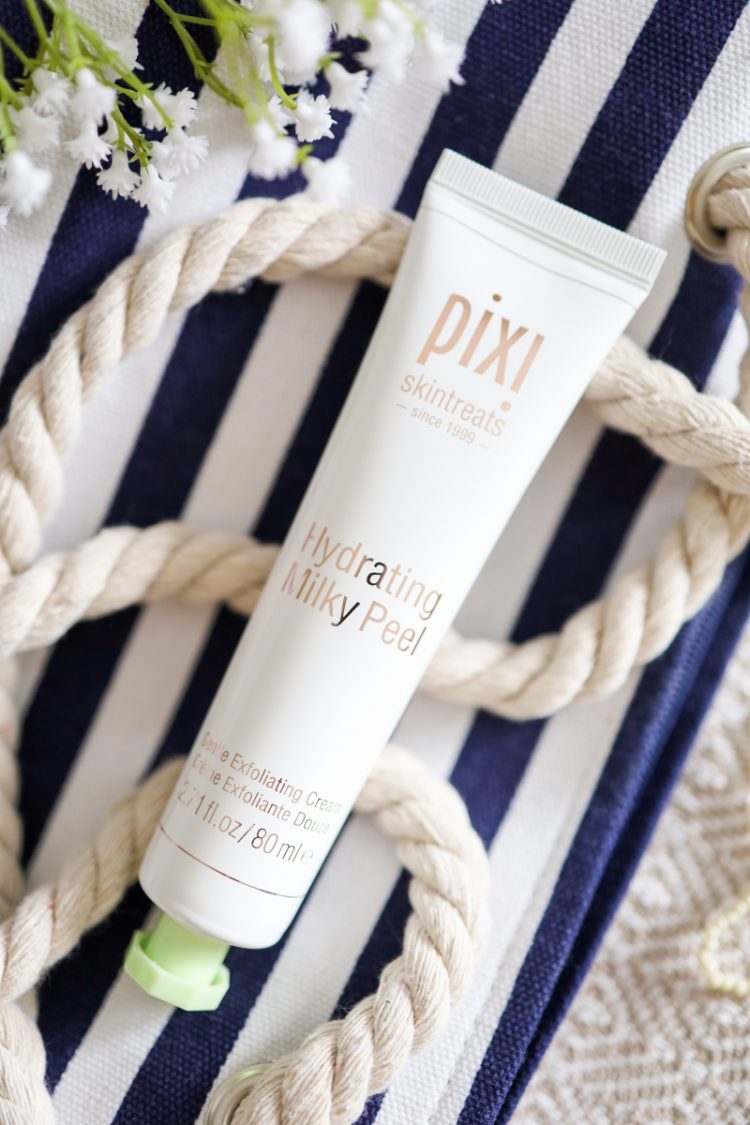 Have you tried it? What is your favorite peel?
Ana