I noticed some new Dove products on Notino, so I decided to try them out and write my impressions. I really like Dove products, I often buy their shower gels because they are affordable, yet very high quality and they do not dry out my skin.
---
Dove Exfoliating Body Scrub Crushed Macadamia & Rice Milk really thrilled me. The scrub removes dead skin cells, leaving skin soft and silky after use. The exfoliating particles are gentle and not at all rough on the skin.
The smell is divine and it reminds me of ice cream, my whole bathroom smells like this product after showering. You get a quantity of 225 ml, which is will last for a long time because you only need very little for one use, even for the whole body.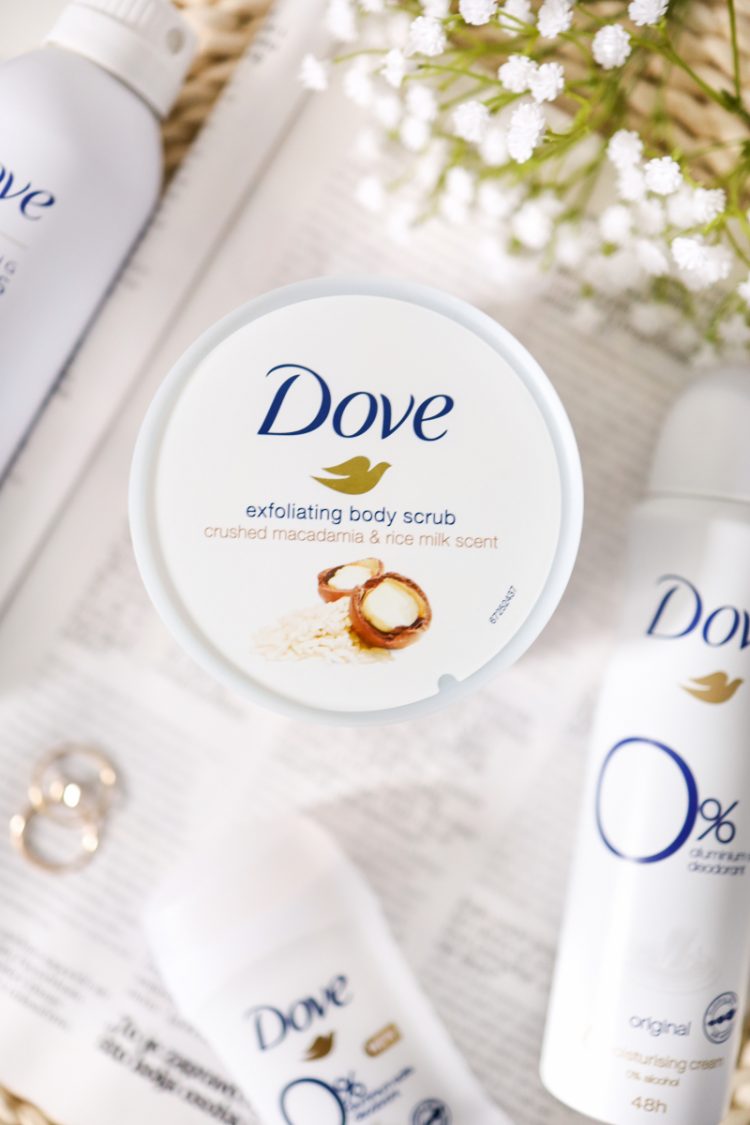 ---
Dove Rose Oil and Argan Oil are shower foams that can also be used as a shaving product. This is really practical both because of its dual purpose and because it takes up less space on the shelf. I first shake the product a little to create the foam and then apply it on the body. The foam adheres very nicely to the skin and turns the shower into a real little spa at home.
It cools down and cleanses the skin, it easily washes off the skin and doesn't leave a greasy feeling on the skin or dry it out. Rose Oil has a pure rose scent, and Argan Oil reminds me of some masculine perfume with sweet notes. Thanks to the scented paper on the lid of this product, you can smell it without opening the product when buying.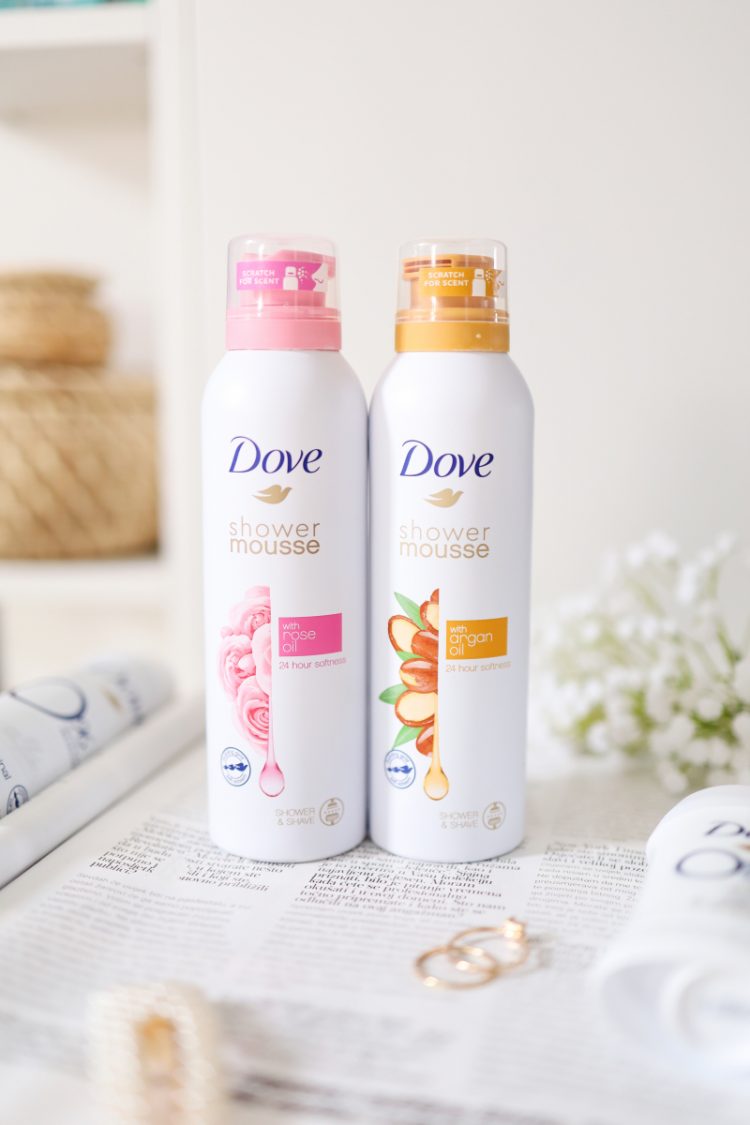 ---
Dove Nourishing Secrets Restoring Ritual Body Milk and Dove Nourishing Secrets Invigorating Ritual Protective Body Milk are body care products that are perfect after showering. Both products come in a spray bottle, are easy to apply and spread on the skin evenly. Since these come in a spray bottle, they can be easily applied to hard-to-reach places such as the back.
Both products nourish the skin and leave it smooth without leaving a greasy feeling on the skin. The downside is that they don't last long on the skin and that's the only thing I don't like about these products – it would be great if the scent lasted longer on the skin. I apply the milk in the evening after showering, in the morning it doesn't even noticeable anymore. The coconut version smells like pure sweet coconut, and the avocado version is one refreshing scent that reminds me of greenery and nature.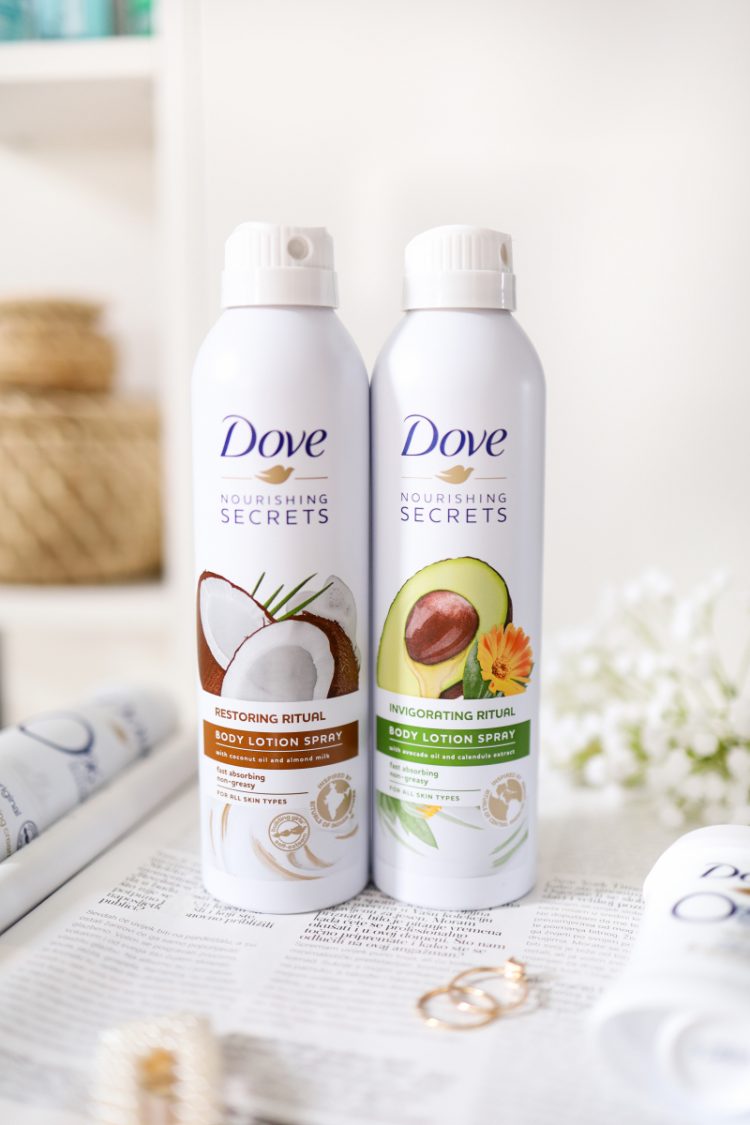 ---
Dove Original deodorants without alcohol and aluminum are also a novelty in the Dove offer. I tried Dove Original Deodorant Spray and Dove Original Solid Deodorant and I can say that both products have the same effect on my skin. Both deodorants give me a feeling of freshness all day, but I must point out that I personally have no problem with excessive sweating.
They smell the same, they have that classic Dove scent of cleanliness and cotton. The only difference between these two products is the type of packaging and weight – 40 ml cream and 150 ml spray. Deodorants in creams always last longer in terms of quantity, so I think it pays more to invest in deodorant in creams than in sprays. None of the listed products leave stains on my clothes, which is great.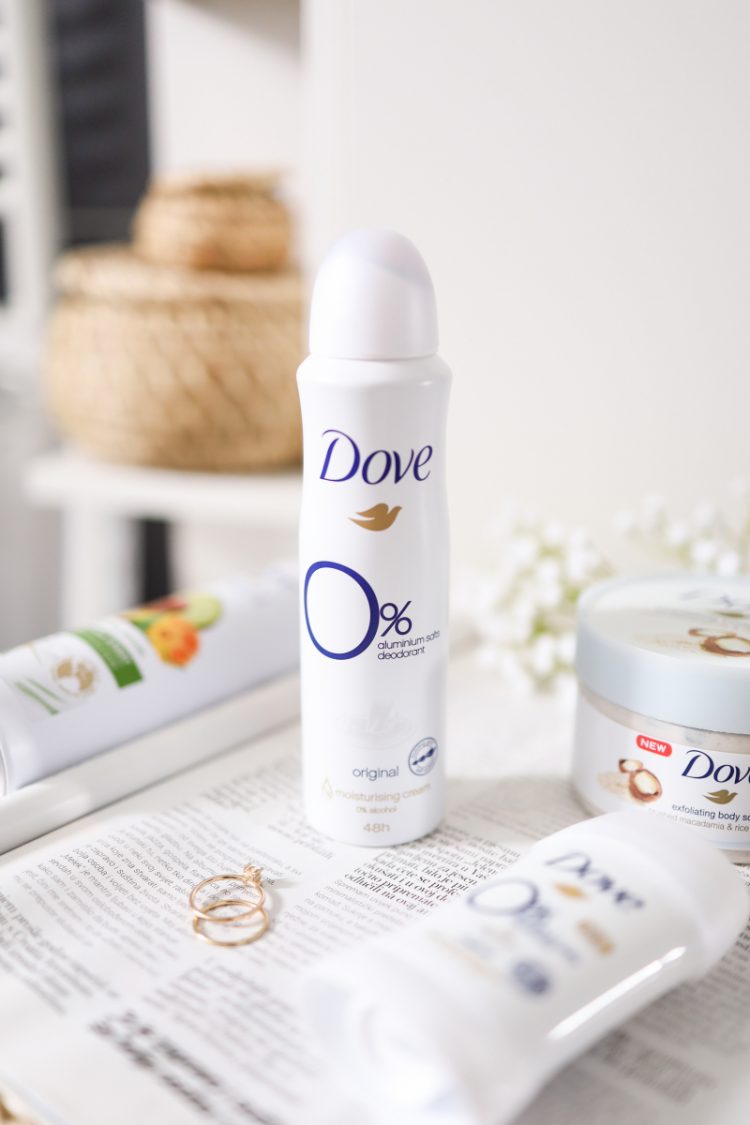 ---
Like I said, I really like Dove products so I already knew I wouldn't be disappointed. This brand has been used in my family for years, so it has somehow carried over to me as well. Lately, I've completely switched to shopping for cosmetics online, primarily because I can take the time to research and no one is looking at me weirdly haha.
I highly recommend you take a look at Notino's offer, I often catch various products there at a good price. In addition to these Dove products, be sure to take a look at Notino for personal hygiene products such as soaps or hand cleansing gel.
Tell me, have you tried any of the products I wrote about today? 🙂
Ana