My hair care is pretty simple, but I have a few aces up my sleeve that make my life easier. For both facial and hair care, I stick to this sentence – less is more. With a couple of good products and tricks, there are no split ends and the hair grows nicely.
---
My hair care routine usually consist only of shampoo and conditioner, some serum or hair styling products. I still use the Klorane Oat Milk and Peony line of shampoos and conditioners, with them my hair is clean for up to four days and I have no need to use dry shampoo at all. Avoiding excessive use of heat has helped me greatly to reduce the amount of split ends, and gentle brushing also helps to avoid hair loss. By that I mean really gentle combing, not plucking a strand of hair that later turns into split ends. I use a hair straightener maybe once a month, and every few months I go for a trim.
My natural hair color is dark brown, never treated with industrial dyes, but due to the sun it can fade so it looks like I have strands. I didn't like it so five years ago I started dyeing my hair with henna. Henna is a plant that has been used since ancient times for the purpose of beautifying the body, even Cleopatra used henna for these purposes. It's used for natural hair coloring, it strengthens the hair root and restores the hair, and gives the hair a beautiful shine.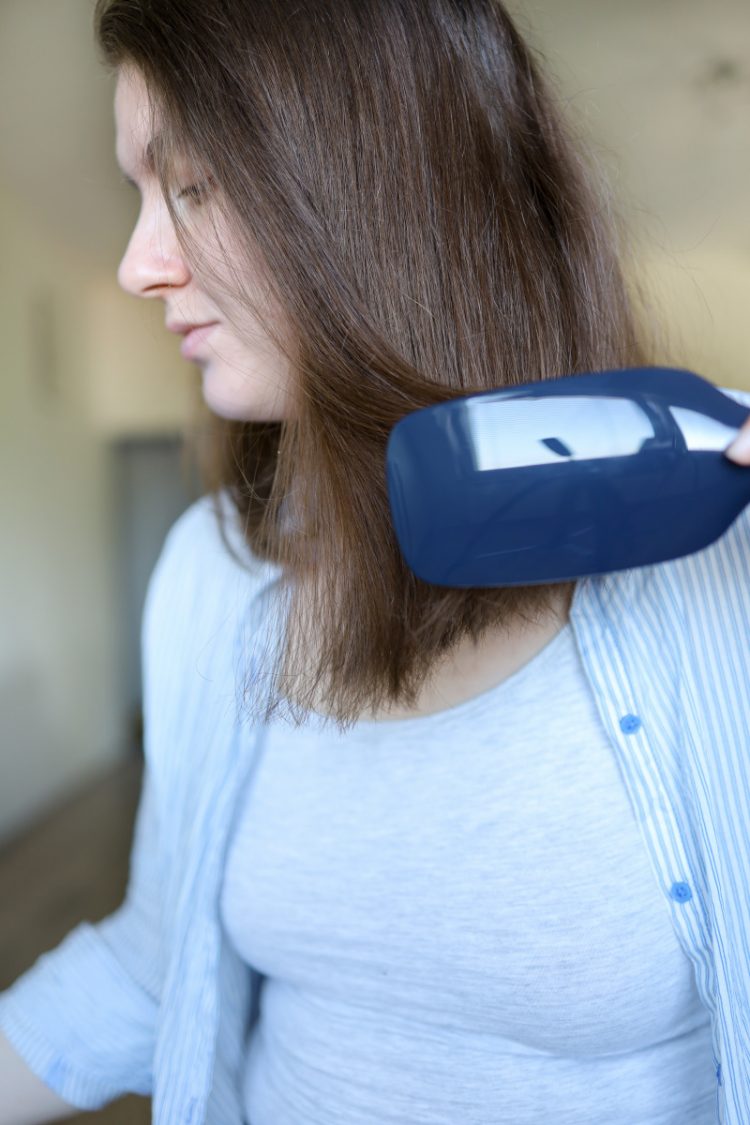 Henna should be applied to natural hair color, one that has never been treated with synthetic dyes or bleached. I emphasize this for the reason that it's not recommended to use henna on bleached or already colored hair with industrial dye – I will write about henna in one of the next posts. Henna helps me a lot in maintaining the health of my hair, accelerates hair growth and I am pretty suredue to henna my hair is in such good condition.
---
Tips and tricks
Proper hair brushing is essential for maintaining hair health: combing hair gradually from the tips to the scalp. I hold the tangled strands firmly at the top with one hand and brush lightly until I untangle the hair. I also don't use hair ties that pluck but hair ties without a metal part or I use scrunchies.
Brushing the hair while wet: I apply the product to untangle the hair and use a brush / comb with wide teeth to comb it gently to separate the hair strands. Yes, I'm one of those people who combs their hair when it's wet, but I just can't blow-dry my hair if I know everything on my head is tangled. Hair is more sensitive and prone to breakage when wet, so we want to reduce pulling and sudden movements that could damage the hair.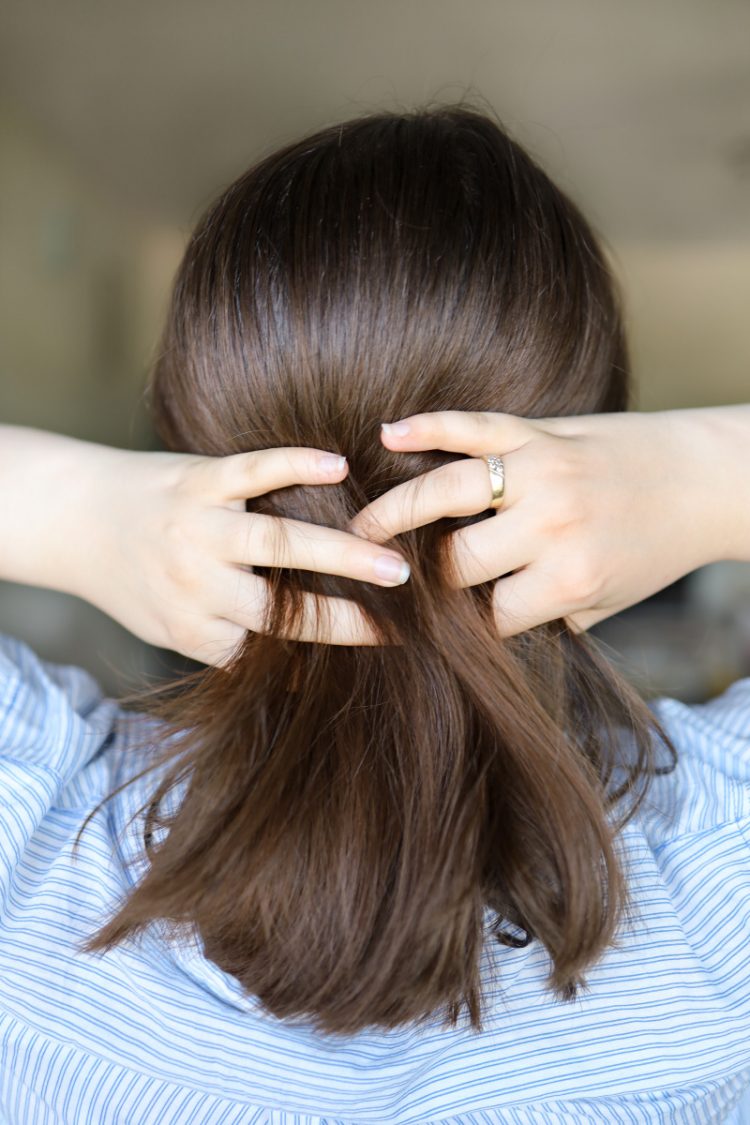 Less frequent hair washing means less use of heat during drying and styling, which means that the possibility of damage due to excessive use of heat and drying of hair and scalp due to too frequent washing is reduced. In order for the hair to stay clean for as long as possible, the double cleansing method (i.e. double shampooing) is really desirable. If the scalp is dry and full of dandruff, and the hair has lost its shine – this may be a sign of excessive washing because the hair lacks natural oils. Therefore, I wash my hair 2-3 times a week and try to wash it thoroughly because the accumulated residues of shampoo and styling products on the scalp can also cause dandruff.
The first shampooing softens the hair, all the grease and impurities on the scalp, and prepares the hair for the second shampooing, which is actually the main thing in thoroughly cleansing the scalp. I apply conditioner on the tips, which I also rinse completely, I don't leave any rinse-off conditioner on the hair, because that's what the leave-in conditioner is for. I have been practicing this for almost a year, my hair looks clean for up to four days, it's less greasy, it has volume and my dandruff has completely disappeared.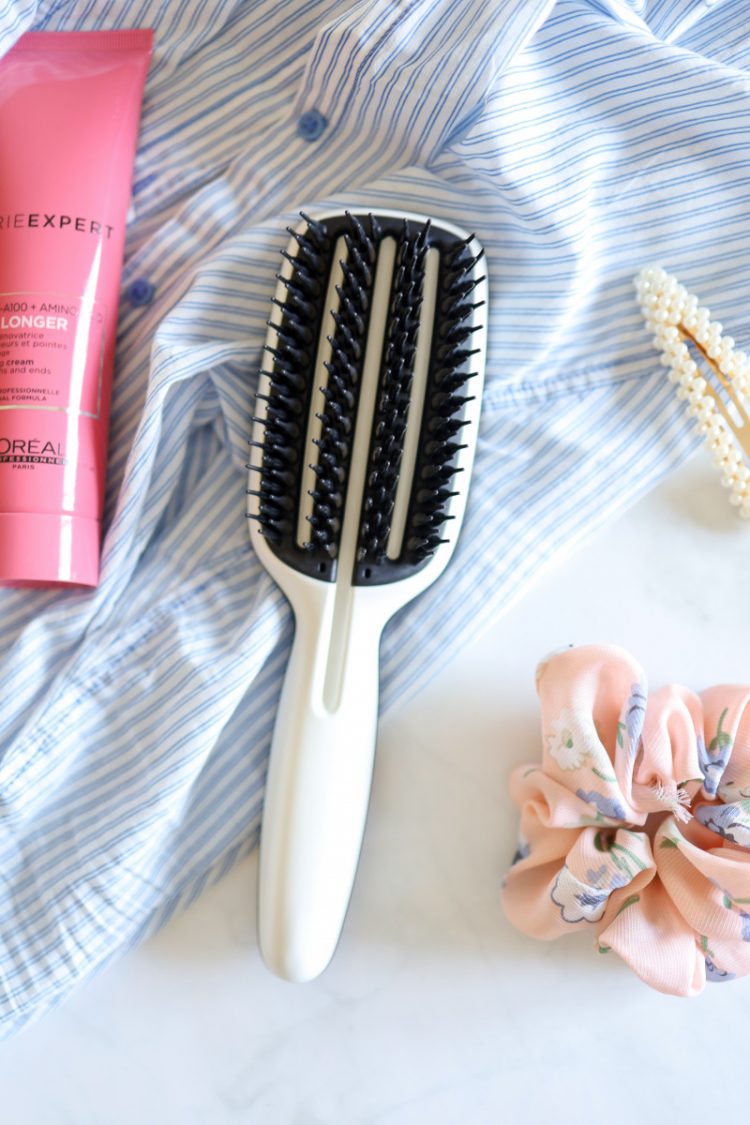 After washing, I dry my hair lightly with a towel, then lightly comb it with a Tangle Teezer Blow-Styling brush for faster hair drying and apply L'Oréal Professionnel Serie Expert Pro Longer thermal protection cream to the tips of my hair. This blow-drying brush is a real discovery for me because it's really gentle on the hair, well made and it smoothes the hair so nicely when drying. I have a smaller version for short and medium length hair, and there is a larger version for semi-long and long hair. This smaller version is actually quite large, but not too big.
It's suitable for brushing and blow-drying the hair, it's very gentle on the hair and doesn't pull the hair. The teeth of the brush are flexible and move slightly in the desired direction. In the middle of the brush there are three dents through which warm air passes during drying and in this way the hair dries faster on both sides. It shapes my hair nicely and I'm really happy with how my hair looks after blow-drying. Combined with the cream, it tames all my baby hairs that would otherwise stick out. As I have a lot of hair volume, I need a product like this that will smooth it all out and tame it.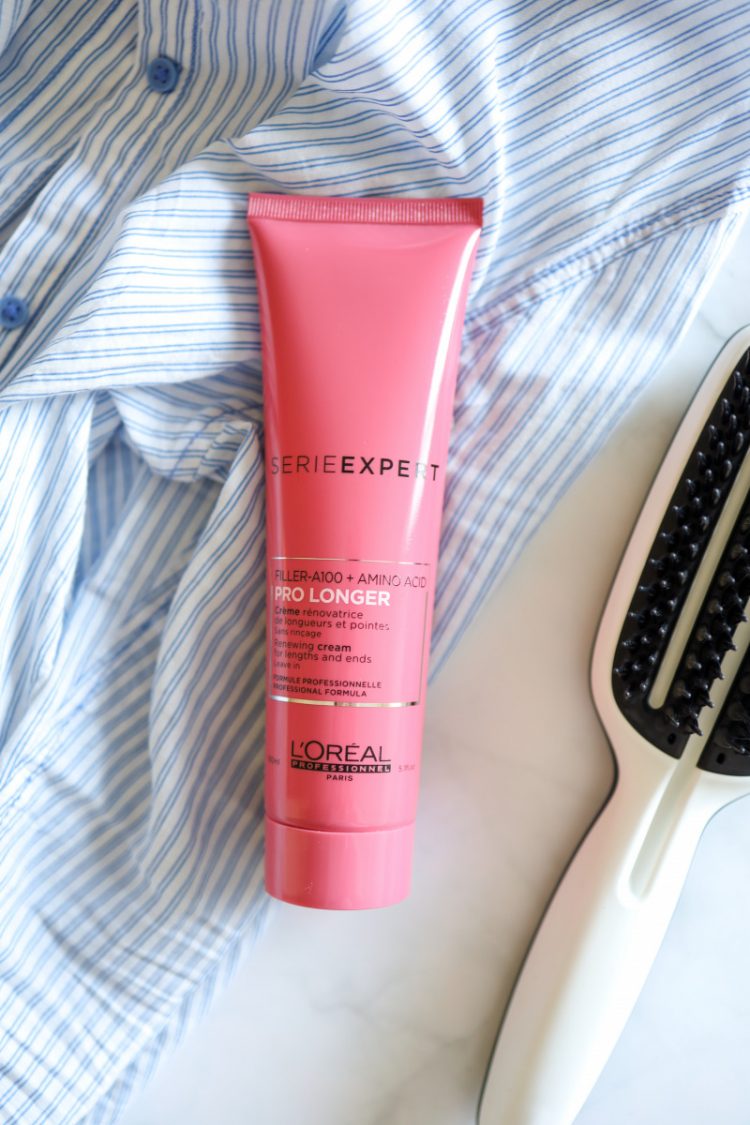 ---
The cream protects the hair from heat up to 230 ° C and prevents hair curling for 24 hours. I don't have curly hair so I can't confirm that part, but I've noticed that it keeps my hair straight after ironing, it doesn't curl due to the heat. A very small amount is needed for my shoulder length, I apply one pump on the ends and the length of my hair. The hair is soft, smooth and looks nice.
All the tips above are based on my personal experience, this is a proven hair care method that works for me. I hope you learned something new and enjoyed this post. 🙂
Do you practice any of the above?
* all mentioned products are available on Notino