All I need on a daily basis is a good mascara, some eyebrow product, some foundation and a blush. Sometimes I put on an eye liner and that is about it when it comes to makeup. I'm always wearing the "no makeup" makeup look.
---
It is very important for me to have a good mascara that is easy to apply and will not smudge during the day. I currently use Maybelline Lash Sensational Lash Multiplying lengthening mascara for fuller lashes, in black. It extends the lashes very nicely, curls them and gives them volume.
Although it's quite wet at first, it doesn't give that spider effect to the eyelashes and you can still work with it. It has a rubber brush with ten layers of hair, the brush is curled so it can easily reach every eyelash. It separates the eyelashes nicely and the brush is the ideal size for applying mascara to both the upper and lower lashes.
I don't feel the weight of this mascara on my eyes at all, a few hours after application, it still looks like I just applied it and it does not smear during the day. The mascara is not waterproof so it really amazed me that it doesn't smudge at all.
9,5 ml, 38,76 kn
---
A quite popular eyebrow product in bloggers is Ardell Stroke a Brow Feathering Pen so I wanted to try it and see for myself if it was really that good. So far I have only used pencils and pomades on my brows so it took me a while to get used to this concept of applying eyebrow product.
This pen has a very precise and thin brush that can easily mimic eyebrow hair. The product needs to be applied lightly to sparse areas and then it looks the most natural.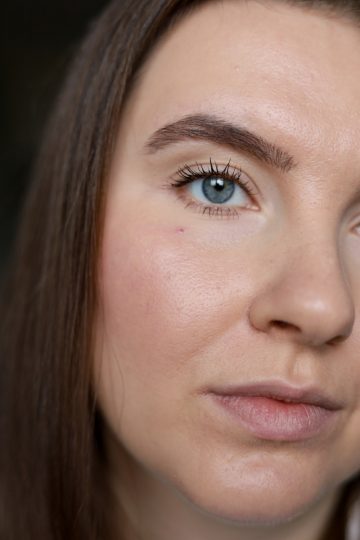 It stays on the eyebrows all day long, but it doesn't seem to look as precise a few hours later after application. The pen is not waterproof, but still holds up very well on the eyebrows.
There is no great choice of shades for this product and the shade I chose for my dark brown eyebrows is Medium Brown. I don't think blondes are going to be happy with these shades because they are all pretty dark.
1,2 g, 87,93 kn
---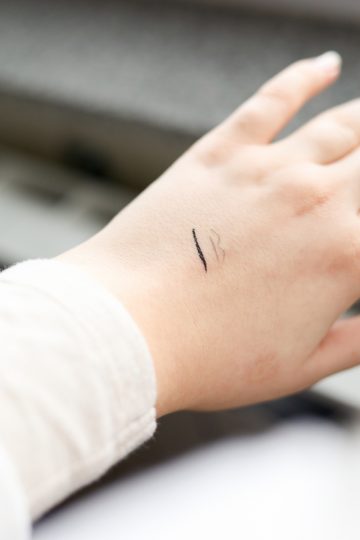 I don't often wear eyeliner, but sometimes I like to apply it because it emphasizes my eyes. I had the opportunity to try Lavera Eyes liquid eyeliner in black, the eyeliner is completely matte after application. The brush is thin, but quite difficult to work with because it is not flexible. Despite this, it creates a precise line that dries very quickly after application.
The eyeliner can be buildable in case you missed an area, but it is important to do this before it dries. Once the line has dried, it no longer moves from the eyelid. It does not smudge during the day, but it is a disadvantage that I definitely feel the weight of the eyeliner on my eyelids. In addition, alcohol has the second place in the ingredients and I can really smell it when applying the product.
2,8 ml, 52,35 kn
---
-Yes or No?-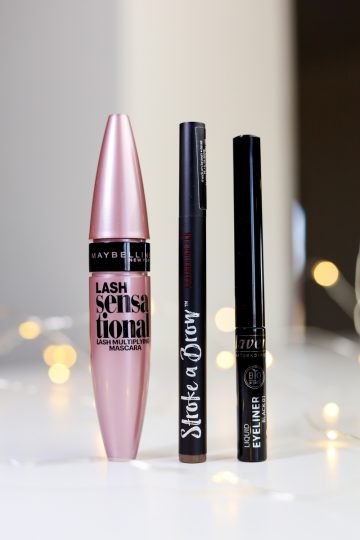 I really liked all three products and they fit nicely into my simple makeup routine. All three products hold well on the eyes and eyebrows and are easily removed with micellar water. I liked mascara the best because of its ease of use, and the other products share the second place.
All of these products can be found on Notino.
Tell me your experiences with these products if you have used them.
Ana