JORD is a family-owned company headquartered in St. Louis, Missouri, USA. Besides their world famous wood watches, they also offer accessories like sunglasses, Apple bands and soon to be released handbags. JORD is known for using creative materials to make interesting designs.
---
Suberhide™ vegan handbags made by JORD will be released during the holidays and offered in many vibrant colors & fashionable styles. These stylish bags are JORD's very own creation made in a very sustainable way, they're a blend of Portuguese cork & vegan leather. That makes them very enduring and resistant to tears or scratches.
Did you know the cork oak tree is 1 of 3 trees in the world that can be stripped of its bark without dying? Bark of a single cork oak can be harvested every 9 years. As the bark regrows, it pulls tremendous amounts of carbon dioxide from the air. Harvesting cork also reduces greenhouse gases.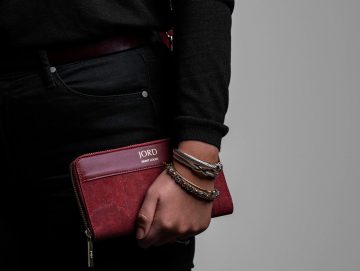 The Suberhide material is also hypoallergenic, anti-static, waterproof and flame resistant. It's a stain-free material and it maintains its shape after folding because it's highly-elastic. It can be easily cleaned with some mild soap and warm water.
The bag comes in a gift box and a signature dust bag, inside a dust bag hides a beautifully crafted bag with adjustable carrying straps and expandable shoulder bags. It has high-end YKK zippers that are known for their impressive construction and reliability.
---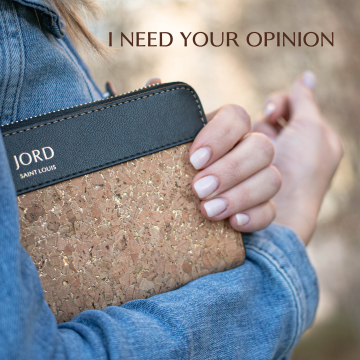 As a member of the JORD network, I have the opportunity to help them develop new handbags and accessories. I would also like to hear what do you think and I would also like to invite you to participate in the following survey. The survey is short & fun and everyone who participates will receive immediate savings on JORD's site.
I can't wait to see the new JORD Suberhide handbags collection because all of this sounds amazing! A bag that is resistant to just about anything is every woman's dream and that makes it an excellent Christmas gift. Also, it's a major win the bags can be totally personalized with a monogram tag and they come with a five-year warranty.
Make sure to check out
JORD's site
so you don't miss the release of this beautiful handbag collection.
Ana
---