Apart from the Beauty Blender sponge, Real Techniques sponges are one of the most popular makeup application tools on the market. I have been using RT sponges for over a year now and they are really number one if you want a natural looking foundation on your face.
---
I must have said this several times, I was a strict advocate of brushes before I'd tried the Real Techniques sponge. I loved my brushes and I rarely used anything else other than them. I still like to use brushes today, but most of the time I am in a hurry and don't have time for the whole procedure of using the sponge.
Today I'm going to compare the Real Techniques Original Collection Base large sponge and the Real Techniques Original Collection Finish mini base sponge. Both sponges are made from the same foam material, and the only difference is in size and purpose. After washing, the sponges should be well drained so they do not absorb the product you are going to be applying.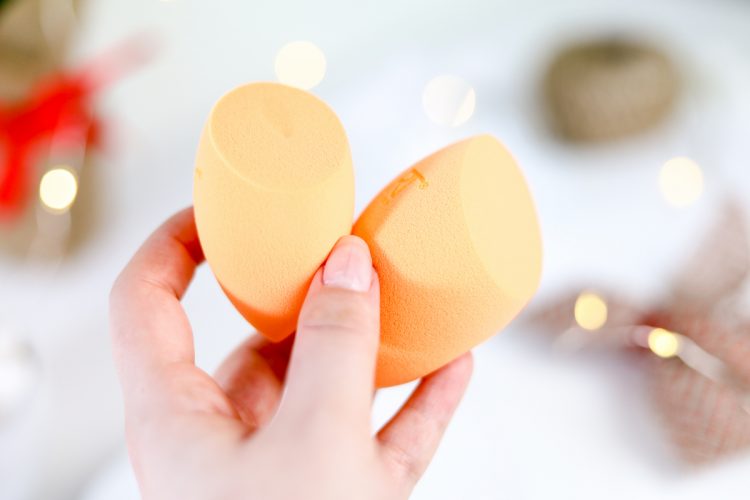 A large sponge covers a larger surface and you can blend products faster. The small sponge covers a smaller area and is ideal for hard-to-reach areas such as the under-eye area, around the nose, or for some minor touch ups. When the sponges come in contact with water, they instantly increase in size and become incredibly soft.
The large sponge perfectly applies liquid foundation while the smaller one is better for applying concealer due to its size. Both sponges blend the products nicely and do not absorb them. They work with both liquid and powder products, and the result is a natural finish.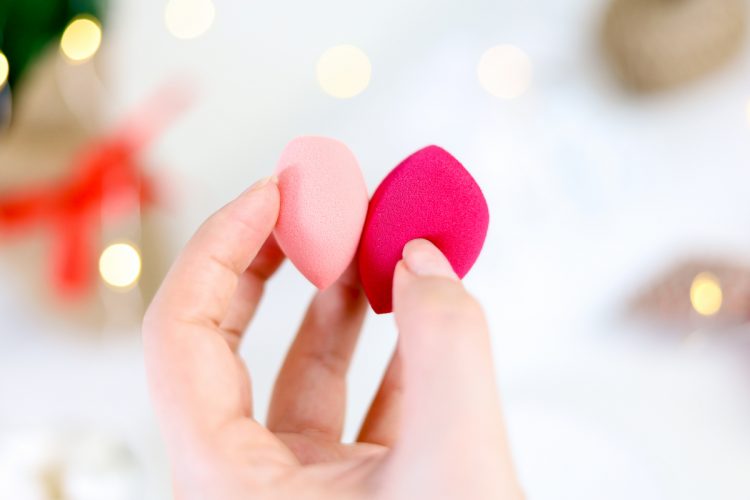 Foundation stains can be easily washed off with a stain remover, and for this purpose I use the Denkmit stain removal soap. Soak the sponge with warm water first, put some soap on it and let it sit for a minute. After rinsing, the sponge is as new and ready to be used again.
---
-Yes or No?-
To me, these makeup sponges are a total must-have, they always come in handy when the brushes need to be washed and when I want the most natural look. Proper hygiene and regular washing the sponge before use is essential to prevent bacterial buildup. Drying the sponge can be accelerated if the sponge is well drained.
I love both of these sponges and I really can't say which one if my favorite when they both do such an incredible job. If you are a fan of sponges, you have my recommendations for these Real Techniques sponges.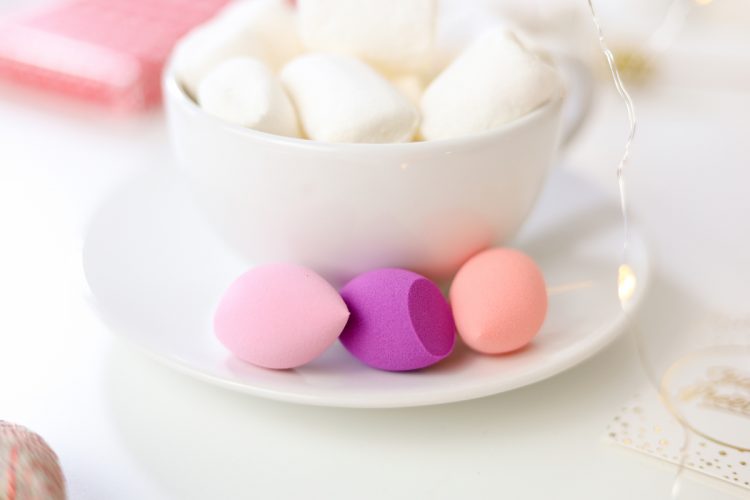 Real Techniques Original Collection Base sponge comes in a pack of two and the price on Notino is 96,90 kn.
The Real Techniques Original Collection Finish mini sponge comes in a pack of four and the price on Notino is 108,90 kn.
What do you prefer more, sponges or brushes? 🙂
Ana