Another one of Nivea news is the Urban Skin line, a line enriched with ingredients that protect the skin from harmful effects from the environment we live in. Sounds great, right? The Urban Skin line contains a multitude of interesting products that I want to try and for now I decided to try just a moisturizing mask.
---
I'm talking about Urban Detox Moisturise face mask that contains green tea and hyaluronic acid. If you know me, you know that these two ingredients are my favorite so it's normal that I had chosen a product like this.
I have not had the opportunity to try any moisturizing masks until now and I just needed one of these. The mask has a very gel like and thick texture, like applying a very rich face cream. The formula of the mask is blue and when you start to apply it onto the skin then it turns into a white color.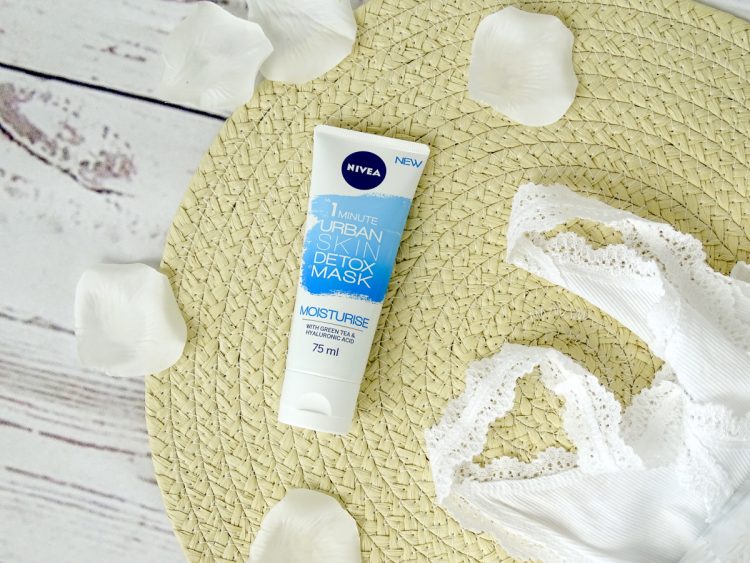 The mask should be applied to a clean face, avoiding the area around the eyes, hold it for one minute and then rinse it. I have to admit I left it for more than a minute on my face to see if the effect is different. A minute or two minutes, it's the same, it doesn't make any difference for me.
After washing off the mask, the skin is very soft and hydrated, which is the ultimate goal of this mask. This product is one of the few that does not create a feeling of burning on my face, but instead it creates a feeling of hydration.
I did not notice that my face now looks cleaner or tighter, as Nivea claims, but the mask gives hydration and that's why I wanted to have it. When the skin is moisturized and nourished, it automatically looks healthy and fresh. It takes a small amount for the whole face, two pea grains, which means that this mask will last me forever if I use it twice or three times a week.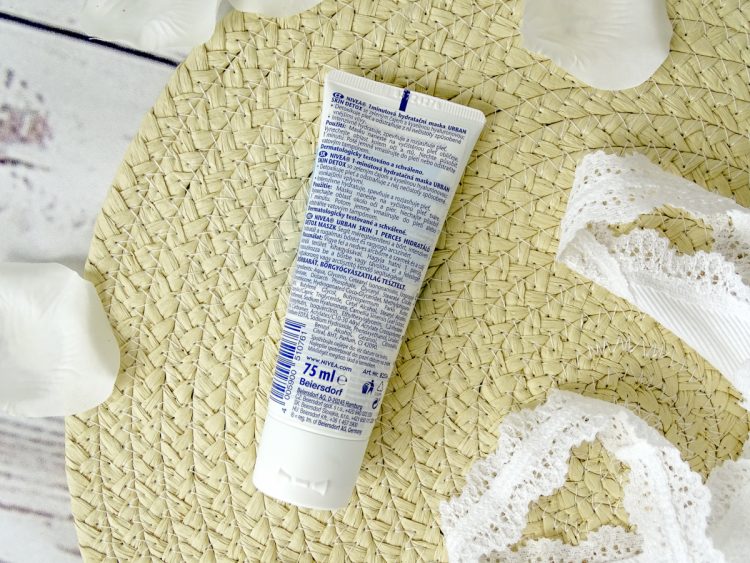 ---
-Yes or No?-
I like to use face masks, sometimes two or three times a week, sometimes less often, depending what my skin needs. This Nivea mask came super handy and I'm very glad I got a chance to try it. If you need extra hydration on your face, and look for an affordable option – this is the product for you.
The price of this mask on Notino is 38.30 kn and you get an amount of 75 ml.
Comment down below if you have tried this Nivea Urban Skin Moisturise face mask and what are your impressions. 🙂
Ana