Highlighters and bronzers make it so easy to achieve sunny and bronzey tan, all without exposure to harmful sun rays. In the summer I like to use shimmer and bronze shades on my face to achieve that sunburnt look. Having everything in one palette is very practical, and when you find a good quality and affordable palette – it's a dream come true.
---
I avoided all products that contained shimmer before, my skin simply could not handle them. I've changed my whole skin care routine and my skin is less oily now, which is a great success for a person who had very oily skin for the most part of her life. Now I can finally enjoy the highlighters and bronzers without the fear that my face will look greasy.
The palette I'm writing about today is the Makeup Revolution Cheek Kit in the Don't Hold Back shade. The palette contains two shimmer highlighters and two shimmer bronzers. The first highlighter has a pure gold tone, and the other has a rose gold tone. Both shades are very finely grounded and very pigmented, although it seems to me that the other shade is more intense.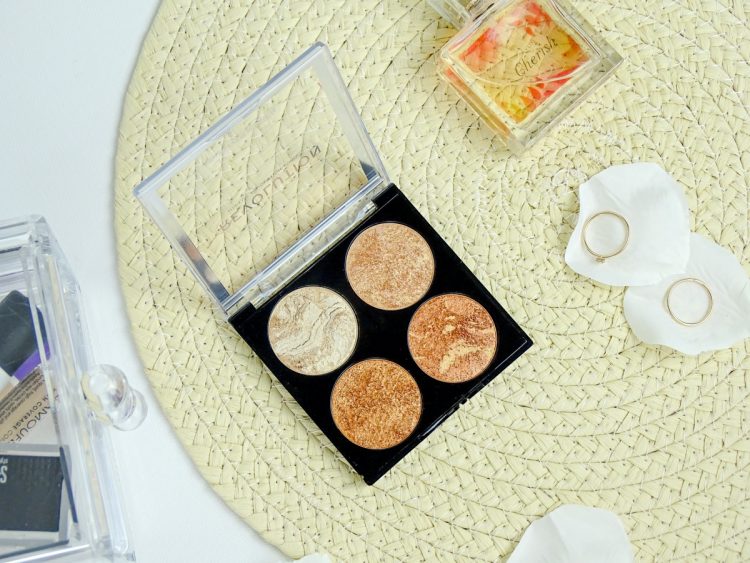 The two shades of bronzers look the same, but they are not. The first shade is darker and contains a golden shimmer, which ultimately looks just like you have that sunburnt look from the beach. The second shade is a pure warm bronze shade with a very fine shimmer.
All shades are easy to blend and give the skin such a natural and fresh look. I would say even they are very creamy even though they are powdered products. Pigmentation of these shades is strong so do not be heavy handed while applying the shades.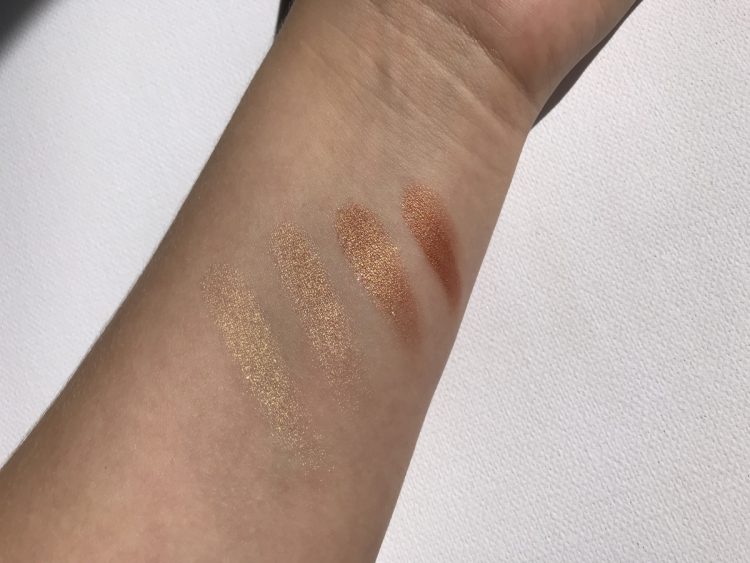 You can do a lot with this palette, you can also use it on your eyes or even do some light face contours if you like warmer shades. The shades do not fade throughout the day and they keep you looking as if you have freshly applied them to your face.
---
-Yes or No?-
This Makeup Revolution palette is so beautiful and I love to use it. You can judge by yourself how these shades are perfect for summer and summer makeup looks. The face looks fresh and radiant. You have my recommendations!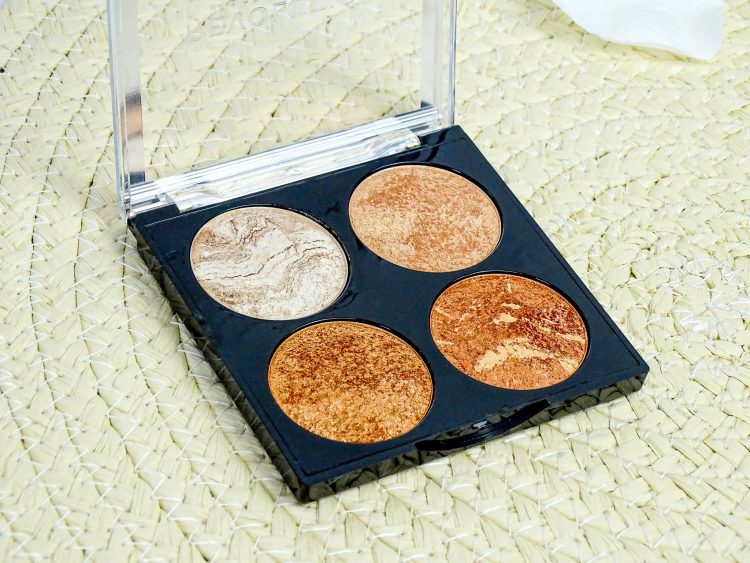 If you are interested, this palette is available on Notino at a price of 38.79 kn, and you get an amount of 4 × 2.2g.
Tell me your impressions if you have tried this product! 🙂
Ana