I have not used the Makeup Revolution palettes for so long, I actually started my beauty journey using their palettes so I wanted to remind myself of their quality. They constantly have something new on the market so I decided to try out a new palette and see if it's practical and good quality.
---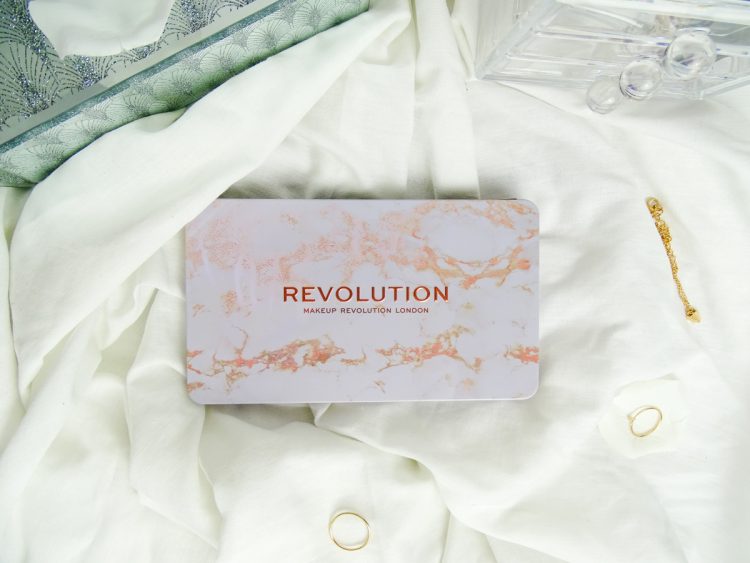 I've been looking so long for an eyeshadow palette that has shimmer and mat colors, that has earthy and bronze colors. A palette that has darker shades and lighter shades with which a daily look and night look can be made. This Makeup Revolution Forever Flawless Eye Shadow Palette Decadent is perfect for my needs at this time.
It has 18 shades and a large mirror, a metal packaging that is very firm and you can't open it easily. The palette contains seven shimmer shades and eleven mat shades. The pigmentation is very good, and it may be even better if you spray a small amount of setting spray on the brush and apply the eyeshadow. On the other hand, the pigmentation is best if you apply eyeshadow with clean fingers, which is the case with most eyeshadow palettes.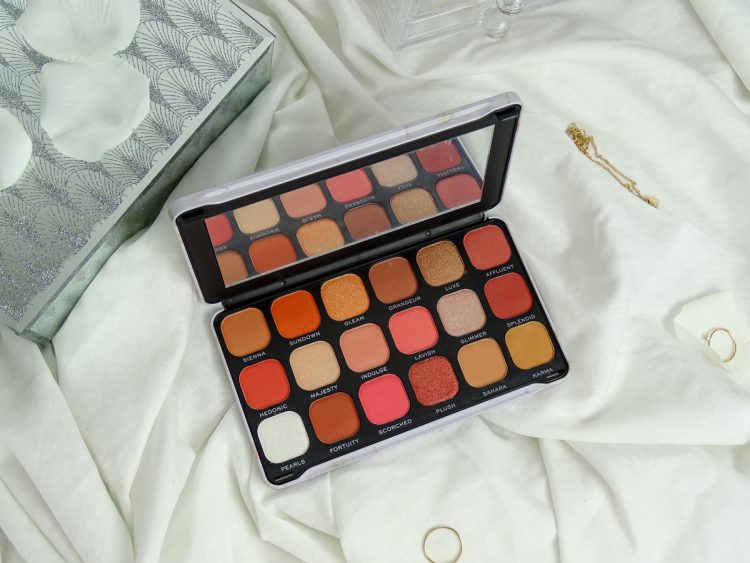 As for blending, I did not have any problems with that. All shades are creamy enough so they can be beautifully blended and do not look dry on the eyelid. Mat shades have a slight fallout, this is more noticeable with darker shades, so be sure to shake the excess off before applying it to the lid. For lighter shades, the fallout is minimal, and there is no fallout with shimmer shades. The shades do not fade after a while and they look great on the eyelid.
You have a really good range of shades in this palette. There are many shades that can be worn on its own – as Fortuity, Plush or Gleam, and look very effective. For a pink look there are shades Indulge, Lavish and Scorched. For an earthy look you can use shades Splendid, Sundown and Sienna. If you add a darker shade to the eye crease, you can turn everyday look into a night look.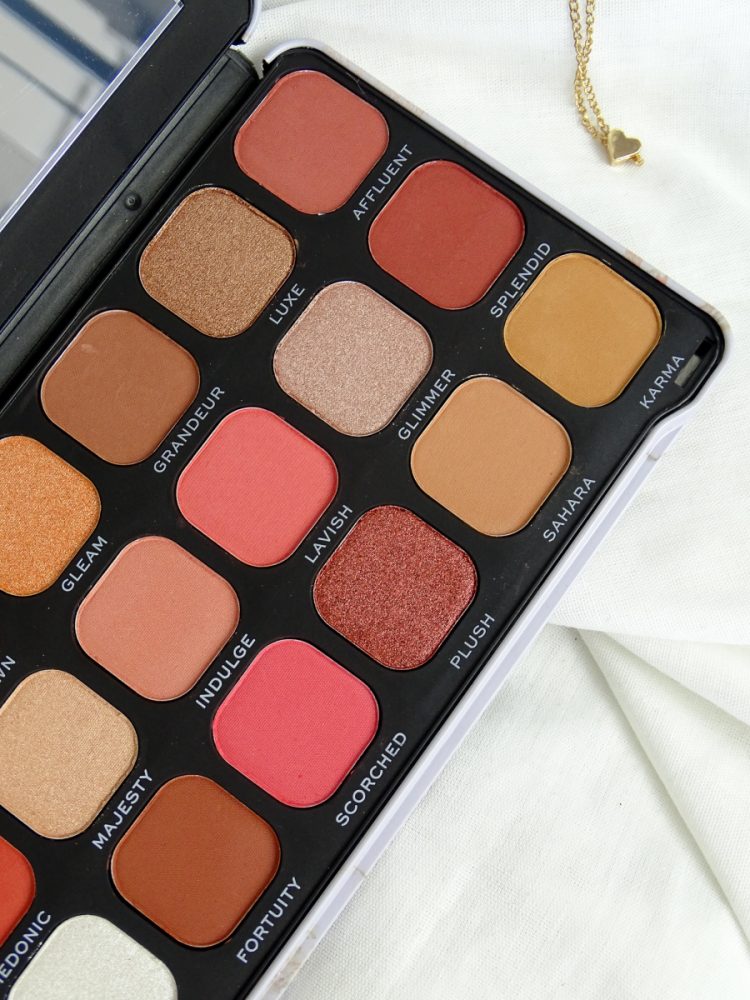 You can see that some shades are almost the same on these swatches, that's the only thing I dislike. It would be better if there were darker shades in the palette, but what can you do.
---
-Yes or No?-
I'm very happy with this Makeup Revolution Forever Flawless palette, the shades are very beautiful and easy to blend. This palette is great for beginners and for those who do not want to experiment with crazy colors. You have my recommendations for this beauty! Invest 97 kn and you get 18 x 1.1g of high-quality eye shadow palette on Notino.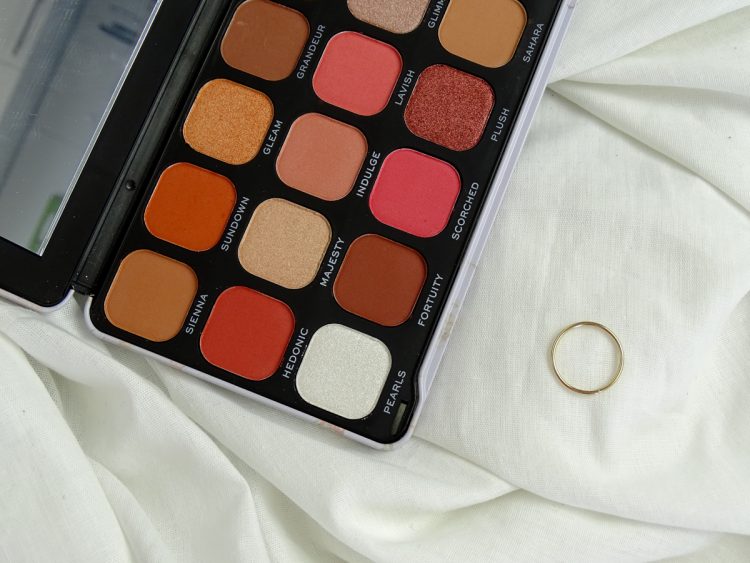 Let me know if you've tried this palette! 🙂
Ana