I'm currently in the phase of trying out new products and I hope to find some new favorites I could write about. I always use the same concealer all over again so I decided to introduce something new to my routine.

---
-MY OPINION ABOUT THE CONCEALER-
I ordered Makeup Revolution Conceal And Define Concealer in the shade C3 from beautybay.com. This is a fairly bright color with a cold undertone but the shade itself looks pink on the swatch. The shade suits my skin tone, it's not too bright for me, just as I like. I applied the concealer on to my whole face and I can say that it has a perfectly solid coverage. This shade is ideal for hiding the bags underneath my eyes, but it's a little too bright for my face.
The concealer is rather thick, thicker than Catrice's liquid camouflage. As I started to blend it in, something bad started happening. I used a sponge and a brush, and I could not really blend the concealer without letting it move from place to place. It is a little easier to blend it with a sponge and it is not so dry that way, but it is almost impossible to blend it nicely. It is worse with a brush because the brush streaks remain, but the coverage is slightly higher because the brush does not absorb so many products as a sponge.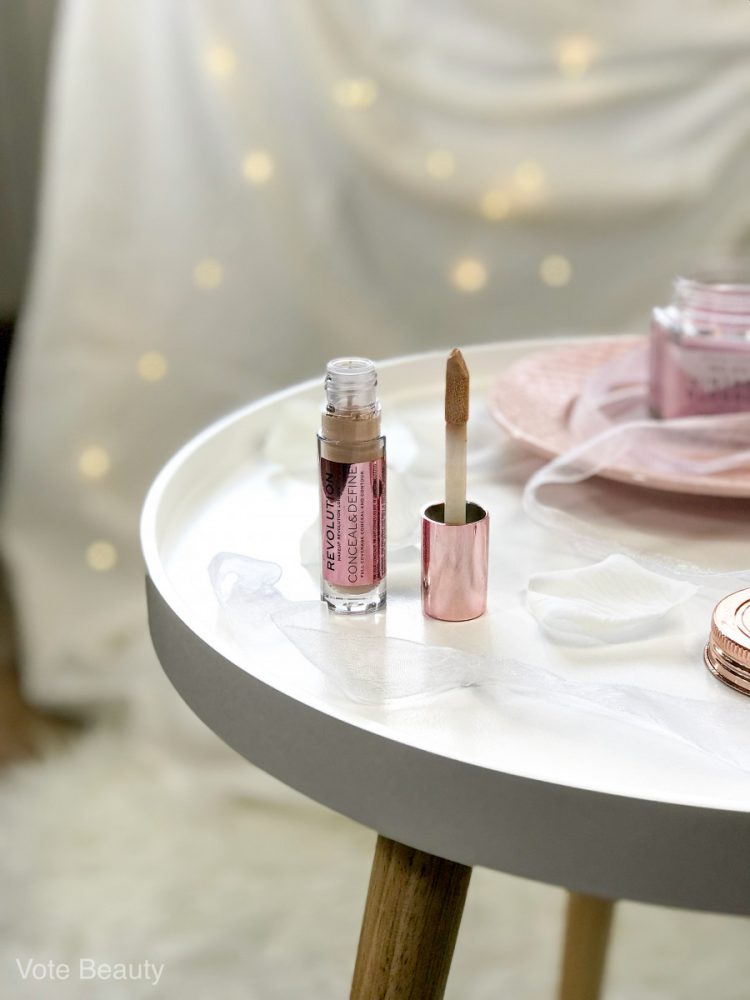 Okay, I thought that my skin is so dry right now because of the cold I had and it would be better if I gave the concealer another chance in a day or two. I will put some oil on the face, better hydrate the skin and be ready to test an excellent new corrector. Everyone is saying it's so good, so how can it be bad at all? I was so wrong, it can be bad for me. I've been testing it for three weeks and I have not been able to come to a conclusion about this concealer that long.
This corrector points out the wrinkles that I DON'T HAVE. I recently had a skin analysis and the API device showed that I do not have wrinkles. It creases the into dry skin immediately and precisely points out your dry area. This may not be seen from a distance, but it would be noticeable to anyone who knows anything about makeup. It seems to be giving me extra bags underneath my eyes and that the blue color of my under-eye area is still peeking through the concealer.
At the time of application, the concealer still looks decent. As soon as I set it with a powder, it goes into my dry areas. The outer corner of the eye is the worst, as if it starts to separate, and that cannot be blended in. After a few hours of wearing it all looks bad and the concealer begins to separate and emphasize the wrinkles. Though, it is not that heavy on the skin considering the amount of concealer you actually need to cover and then fix your under-eye area.
Packaging is the only thing I liked about this concealer and it looks nice. On the other hand, the packaging could be coated with gold and the formula inside the concealer would still be the same. You could bathe yourself with oil, it would not help if you have a dry area around your eyes and want to use this concealer. My eye area is not that dry, it is always moisturized and this is the first concealer I had problems with.
-TO BUY OR NOT TO BUY?-
If you have a dry under-eye area, please do not buy this because you will not be happy with this product. As I said, from a distance the concealer can still get a passing rating but up close does not look good. I have a feeling that it adds me years due to the emphasis of wrinkles and I do not want that in any way. Looks like I'm returning to my beloved Catrice's Liquid Camouflage concealer!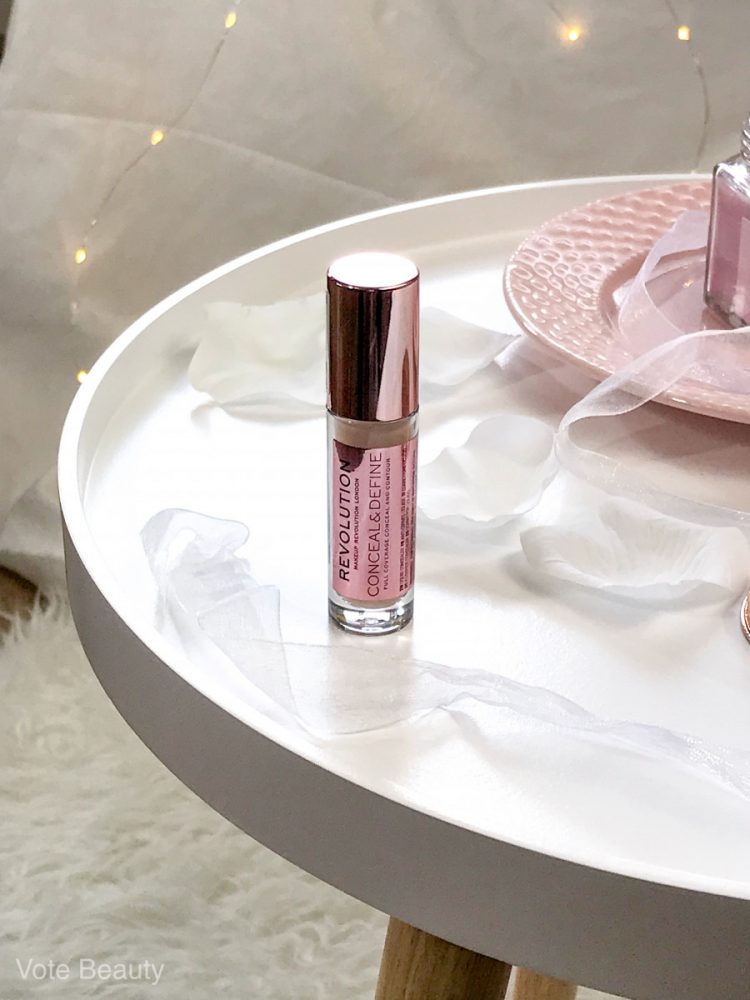 The price of this Makeup Revolution Conceal And Define Concealer is 4.50 euros and you get 3.4 ml of product.
Tell me your experiences with this concealer. I wonder if I am the only one who had a negative experience or have any of you had a similar experience?
Ana