In addition to the products I mentioned on my blog and Instagram, I often use some other products that I have not yet been able to write about. Mostly, those are products that are great for me now while it's cold but I'm not sure how will they act in the spring or summer.
---
-BALEA MARIGOLD CREAM, 250 ml-
Excellent cream for dry and cracked skin, I usually use it for foot care. It is very greasy and harder to rub in because of it, but it really saved me this winter. Sometimes I put it on my hands if I'm very dry and on other dry areas like elbows and knees. I do not know if I will use this product in the summer because I don't like using anything greasy when it's warm, but during the cold days it does the job properly. It has a very intense smell, it initially annoyed me, but now I'm already used to it.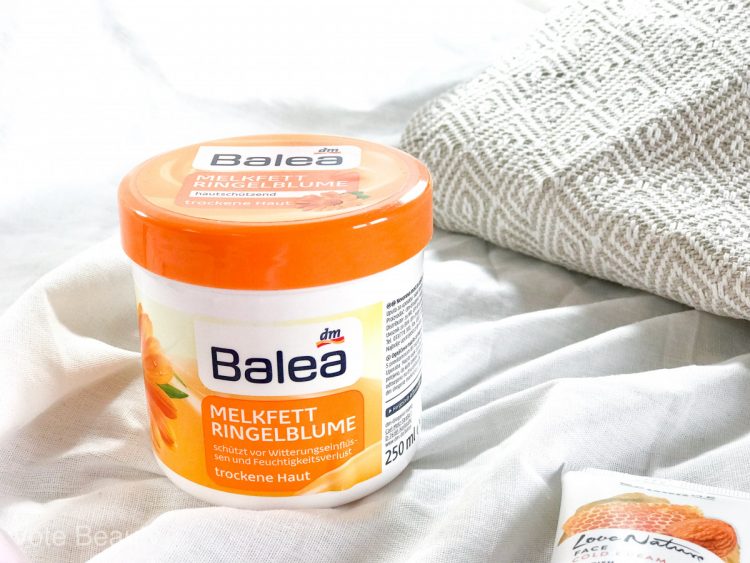 ---
-THE ORDINARY, 100% PLANT-DERIVED SQUALANE, 30 ml-
Whoever invented this product is a genius. I'm using the Squalane the whole winter hard and my skin is very soft and nurtured because of it. In the last few days I had a cold and the skin on my nose cracked from too much nose blowing (you already know how it goes). This miraculous product was the only product that did not burn my skin and irritated the already irritated area. I've already written about it, you can read it here.
-ORIFLAME LOVE NATURE FACE COLD CREAM, 50 ml-
This is a face cream with bee wax and almond oil, it provides excellent hydration and care. Since I have oily skin most of the time, I usually choose water-based or hyaluronic acid creams. This is one of the best creams I've tried lately that it's not water-based. It is not heavy on my face, it really gives it hydration, not extra oil. It has a nice honey scent and it's great for me because I love honey.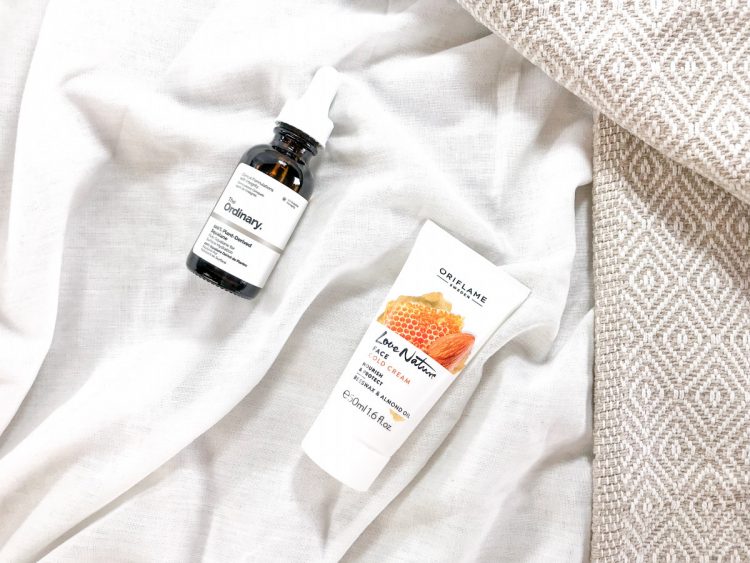 ---
-NIVEA HAIRMILK NATURAL SHINE HAIR CONDITIONER, 150 ml-
It's a spray conditioner that makes it easy to brush your hair after washing and the hair is really shiny after use. I got this conditioner last year for my birthday in August and then I did not like it. It was too greasy and my hair did not look good. I decided to give it another chance and now it's really good during the winter months. It has a mild and powdery scent that remains in the hair for a long time.
-LIDL CIEN PROFESSIONAL KERATIN SHAMPOO, 250 ml-
This shampoo has an excellent price and quality ratio. You you get a shampoo for 2 euros after which your hair looks like you've been to a hairdresser's salon. The hair is really smoother and more beautiful after using this shampoo from Lidl. My scalp is drier now than in the summer, but I'll see how the shampoo will behave with warmer months when my scalp is not so dry. It has a bit of a greasier texture, so maybe it's not suited for someone who has problems with a greasy hair. There is a mild and sweet smell that lasts for a long time in hair.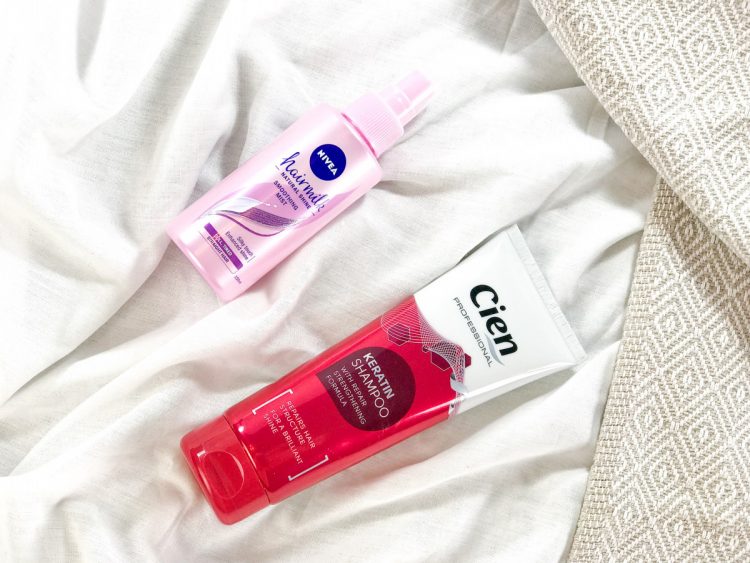 ---
That would be all for now, all of the products that made this winter easier for me. If you have any questions about these products, feel free to ask me. If you have used any of these products, share the experience.
I do not have so much makeup and cosmetics that I can show my favorites every month, so I think that I will do my favorites by the seasons now. If that's okay with you. 🙂
Ana