In one of the previous articles I have announced product reviews from Notino and now I'm bringing you four new products. One foundation, a nail polish, a highlighter and a lip balm. I've tested these products for the last couple of weeks and now my final impressions are here.
Although I've got the products in a collab with Notino, these are my honest impressions about them. The package came in a few days from ordering, and the products were well protected with bubbly wrap. Everything was fine, and every product came in extraordinary condition. My product impressions – learn more below.
---
-L'Oréal Paris

 

Color Riche nail polish, shade 114 Nude Demoiselle-
If I paint my nails, I paint them with a lighter shade because I'm clumsy and darker shades do not look good on my nails. This milky pink shade had me at first glance and I did not make any mistakes when choosing. You need two layers for full coverage and it lasted for five days without any chipping.
I have to say that this is the first nail polish that smells nice after painting. I do not know if I made it up, but I really feel a nice powdered scent ha-ha. I noticed that my nails are not dried out after removing the nail polish and my nails do not break easily. The current price for this item on Notino is 33,39 kn and you get an amount of 13,5 ml.
-L'Oréal Paris

 

Infallible, 24H Fresh Wear, shade 110 Rose Vanilla-
I have no major impurities on my face and I wanted some lighter every day foundation that can be buildable as needed. I chose a shade that is a bit dark for me, but it melts with my skin tone and looks great. It will be perfect when I get a tan. The foundation is so nice on the skin, it smoothes and covers imperfections perfectly. After being applied, it quickly becomes dry and does not transfer.
I mostly wore it for 8-10 hours, my face got a little oily, but it did not look like cakey, it looked like I had a natural glow. I applied it with a brush and a sponge, and the result is the same as with all the foundations. With a brush you get a better coverage and with a sponge you get a more natural look. I do not see the difference when using primers underneath the foundation, it seems to me that the longevity is the same with and without the primer.
It works great with other products and I have not encountered any problems with the application. It does not point out any dry parts around the nose or mouth, which is to be expected as the foundation should suit all skin types. The current price on Notino is 83,93 kn and you get a standard 30 ml.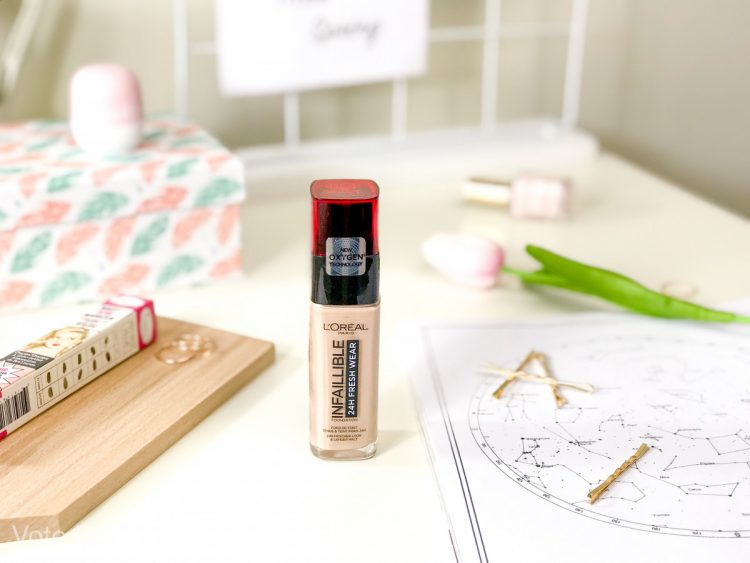 ---
-theBalm

 

Mary – Dew Manizer-
As my skin naturally gets oily really fast, I always avoided highlighters in any form. Recently, my skin is not so oily and finally I can afford to try some highlighter. This is theBalm liquid highlighter and I just do not know how to describe this beauty. It gives such a beautiful and natural glow and can be used on clean skin. The highlight does not fade after a certain time and does not change at all, it looks like it's just been applied to the skin.
It works great in combination with other products, and I think it will last me a long time because the pigmentation is very high and you only need a small amount. It needs to be blended quickly because it seems to me that it quickly dries and flakes can remain on the skin if you don't blend it good enough. It can be applied to cheeks, under the eyebrows, in the inner corner of the eye and even on the lids instead of eyeshadow. A very good price of 54,90 kn can be found on Notino, and the product quantity is 5.5 ml.
---
-Labellino Rapsberry & Red Apple-
I love lip balms and that is the product I use the most. Most of them are all the same to me so I wanted to try Labellino that everyone praises. It beautifully smells like apples and raspberries, so it reminds me of some ice cream ha-ha. It leaves me a bit of color on my lips, acting more like a shiny gloss.
It hydrates the lips really well, but I do mind it leaves a white cast in the middle of my lips. Sometimes the middle of my lips is slightly dry and it seems to get caught up in this dry area. That is the only flaw and it is not that terrible, because I mostly wear lip balms under lipsticks, so that's not even noticeable. Notino has a price of 32,90 kn for this, and the quantity is 7g.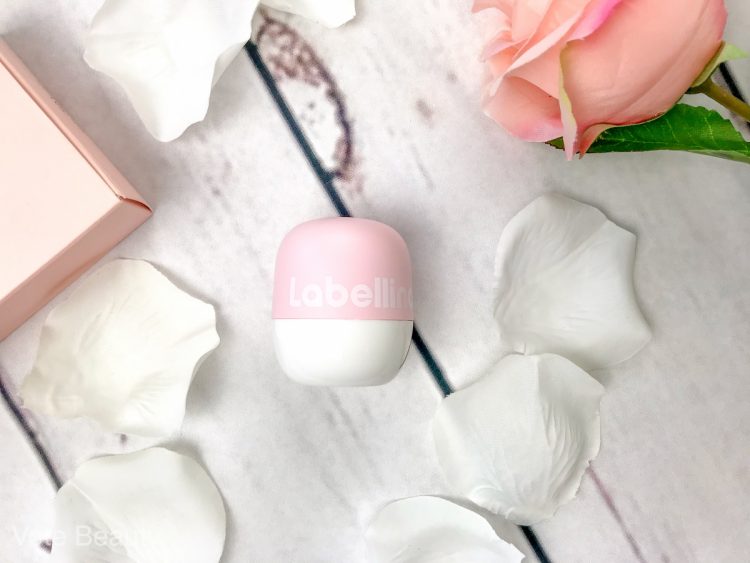 ---
-Yes or no?-
All in all, I was not disappointed with any single product. As my skin type changed, it's not so oily anymore, I could finally experiment a bit more. I have chosen the products I will need now in this warmer period and I have not made a mistake. The combination of these products looks great on me and I already see that I will often reach for them.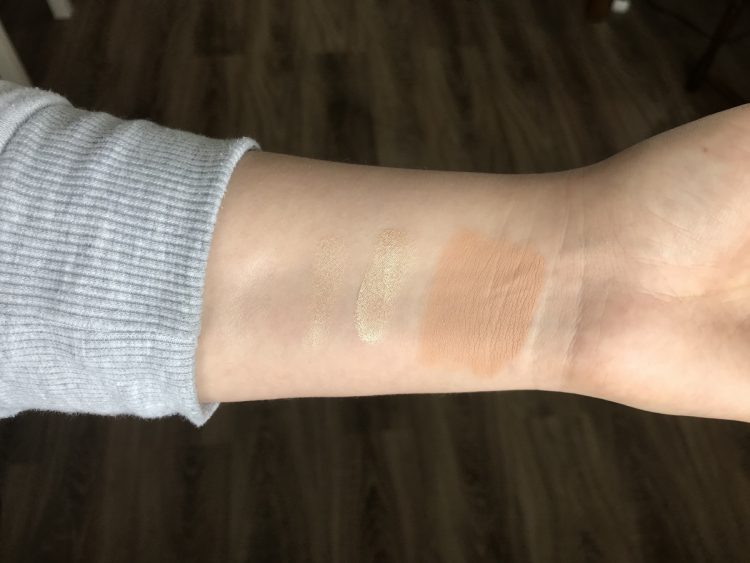 I strongly recommend buying if you are looking for new products. Hopefully you liked this group review and if you have used these products, let me know your thoughts. 🙂
Ana