Do you know that feeling when you put an SPF cream on your face and your face gets oily right away, and the makeup does not really stick to such a surface? That's why we often avoid putting any SPF cream on the face, which is not good at all. More recently, mattifying SPF creams started being in the focus of attention in the beauty industry – a relief for all those who have oily/combination skin.
---
I know, summer is at the door, we all want to be tanned and for that we spend so much time in the sun. In order to protect against harmful UV rays and possible sun burns, before any direct exposure to sunlight, an SPF cream must be applied. Although UV rays may not be visible with the naked eye, they penetrate deep into the skin and can cause great damage. You can also get tanned skin if you use a protective factor cream while protecting yourself from negative consequences.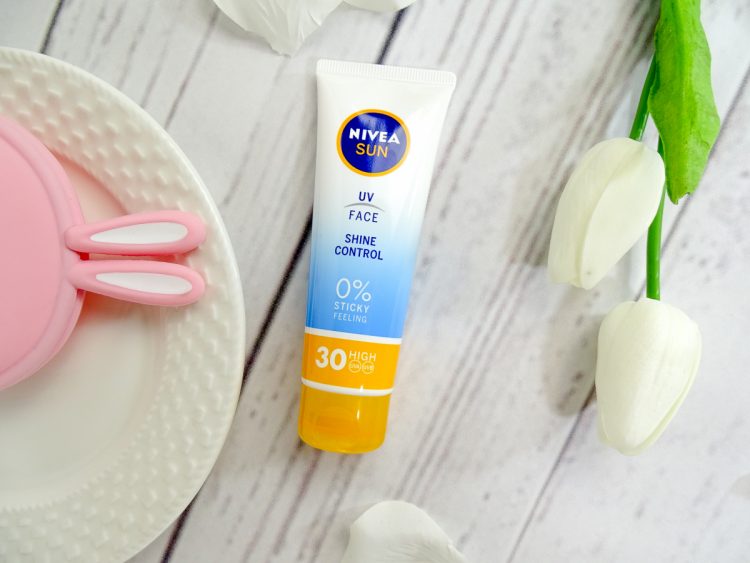 I'm personally pale and I do not need much time to burn in the sun. I was looking for an SPF cream that would not be oily on the skin and that would behave normally under makeup. So, nothing too demanding. I noticed on Notino that Nivea has a new SPF cream and I decided to order it. So today I'm talking about Nivea Sun Shine Control with SPF 30 in a 50 ml package.
After my skincare routine, I put this protective cream in the end. The cream quickly absorbs into the skin and works great with other products. No peeling off and no sticky feel on the face. What is best of all and why I hated classic sunscreen creams – this cream does not leave my skin oily at all. It's completely mattifying and it seems to give me an extra boost of hydration.
I like how it behaves under my foundation and the rest of the makeup, I would say it behaves like a primer. The makeup looked great on my face and I had no problems because of the cream. The only thing I noticed is to wait a minute after applying this cream on the face, just to give it some time to absorb into the skin. I must mention that it did not dry out my skin and it did not make any pimples on my face.
I spent a few days at the seaside, I was exposed to the sun and I still got some tan on my face even though I applied this SPF cream. Although this cream has a high protection factor 30, it is possible to get tanned. To cover the entire face I need an amount of pea grain size, of course you can put even more quantity as needed. The cream does not leave a white mark on the face, it's completely absorbed into the skin.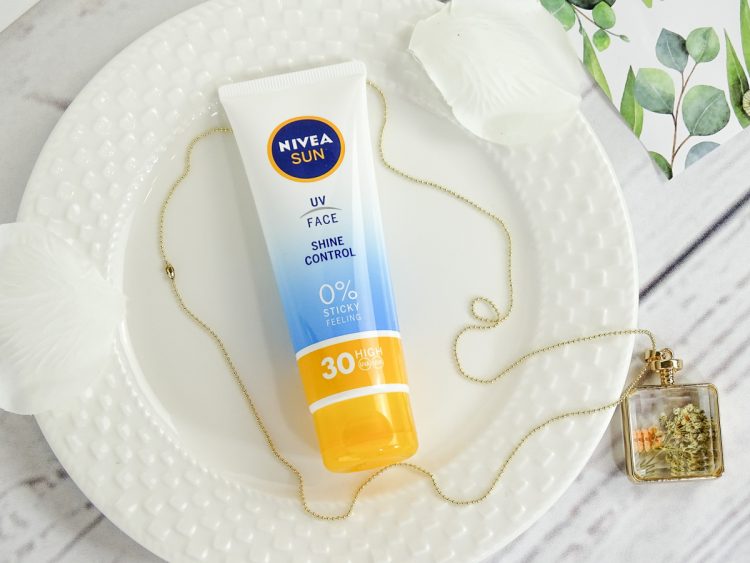 ---
The price of this Nivea cream is 45,90 kn on Notino, and in some other stores I even saw a double price. For a pack of 50 ml, this price is more than acceptable if we take into account that I used the cream every day for the last month and I did not spend half of it.
I was really surprised by the quality of this sunscreen, I did not expect much since I have not found any sunscreen that really fit me. If you are looking for a good sunscreen with a protective factor – this is a great choice!
If you have tried this cream, please let me know your impressions! 🙂
Ana