In addition to Christmas gifts, a holiday makeup look is also essential. I have prepared for you a classic Christmas makeup look with red lipstick and sequins. In addition to the review, at the end of this post I have one announcement for you.
---
As you might have already guessed, today's post is inspired by Christmas and warm colors. I will present you a red lipstick and lip pencil, a gold liquid eyeliner, and a gold highlighter and a pink blush.
Makeup Revolution Retro Luxe lip set, a matte liquid lipstick and pencil in the shade Regal. The shade is red-orange, which looks very warm on the lips and gives a holiday look. The lipstick is very long-lasting, it doesn't budge after eating and it doesn't spill on the corners of the lips.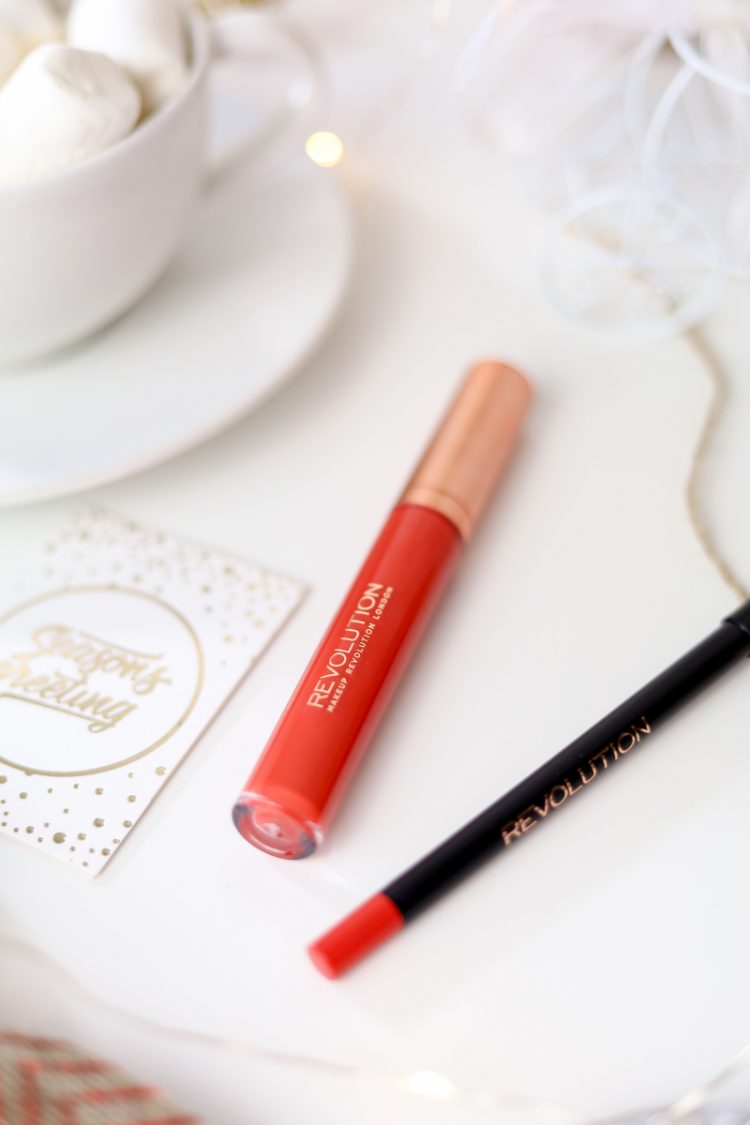 It's buildable and the lipstick can be fixed if needed. The applicator is precise and the product is easily applied to the lips and dried in seconds. It is a matte finish, but leaves a slight shine on the lips so the lips look natural and healthy.
The lip pencil at first seems a bit dry, but when it gets a little warm, it transforms into a creamy formula and a slightly lighter shade than the shade of lipstick. It is very precise and can be worn without the lipstick. It doesn't highlight dry parts of the lips. The only mystery with this pencil is that I have not been able to figure out if the tip of the pen needs to be sharpened or not.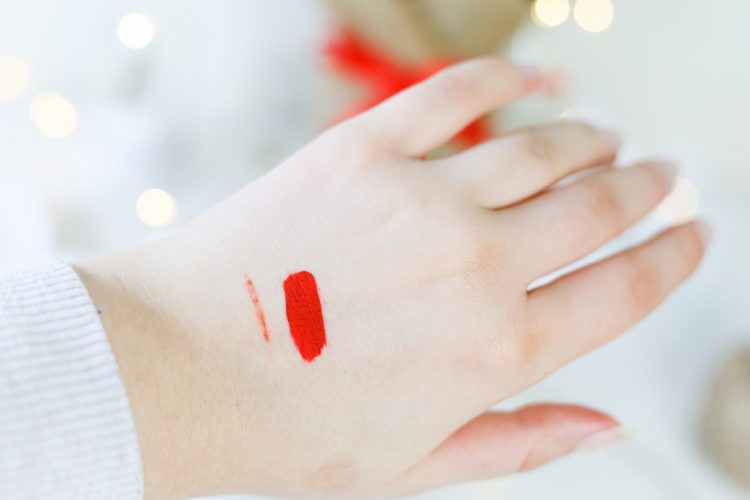 Combined, both products pair really well and last a long time on the lips. They have excellent pigmentation and one coat is sufficient to cover the entire lips evenly.
---
Makeup Revolution Eye Glisten Liquid Eyeshadow in the shade Dreamland, a two-tone liquid eyeshadow. One side contains a pure deep gold shimmer while the other side contains a yellow-gold glitter. The pigmentation of both shades is excellent and the product is evenly applied to the eyelids. It is easy to apply the eyeshadow to the eyelids with a sponge applicator, and I like to blend it further with a brush for a less intense look.
It dries very quickly, in a matter of seconds, and you have to be very quick in blending while the product can still be moved on the eyelid. Once it is dry, the eyeshadow is fully fixated. During the day, it does accumulate in the crease a bit, but I attribute that to the fact that I rarely wear any primer on my eyelids. The shimmer side is a full, rich shade, while the glitter side is just glitter, with almost no tone other than glitter.
---
Makeup Revolution Reloaded long lasting blush in Pop My Cherry, a beautiful coral pink shade. Be light handed when applying this blush as it is very pigmented, a little goes a long way. It is easy to blend and because of its excellent pigmentation, it will last a long time. It's a full matte finish, and the blush does not fade at all throughout the day.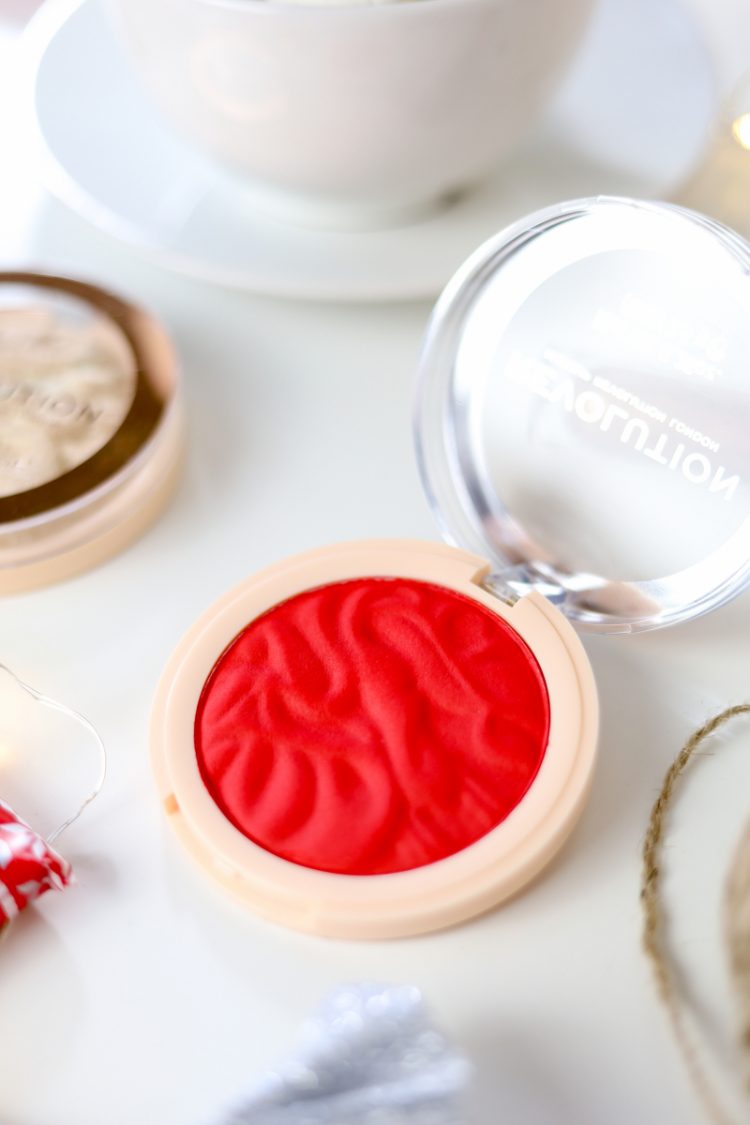 ---
Makeup Revolution Reloaded highlighter in the shade Raise the Bar, a real yellow-gold highlighter. Just because it is not too warm, it is an ideal product to have for the winter and it looks great on a brighter skin tone like mine. It has very tiny shimmer particles that look so natural on the face. Be light-handed when applying, unless you just want that blinding effect ha-ha. It has a silky texture and blends well with the skin. You can put it on the cheekbones, under the eyebrows, in the inner corner of the eye – it looks beautiful everywhere.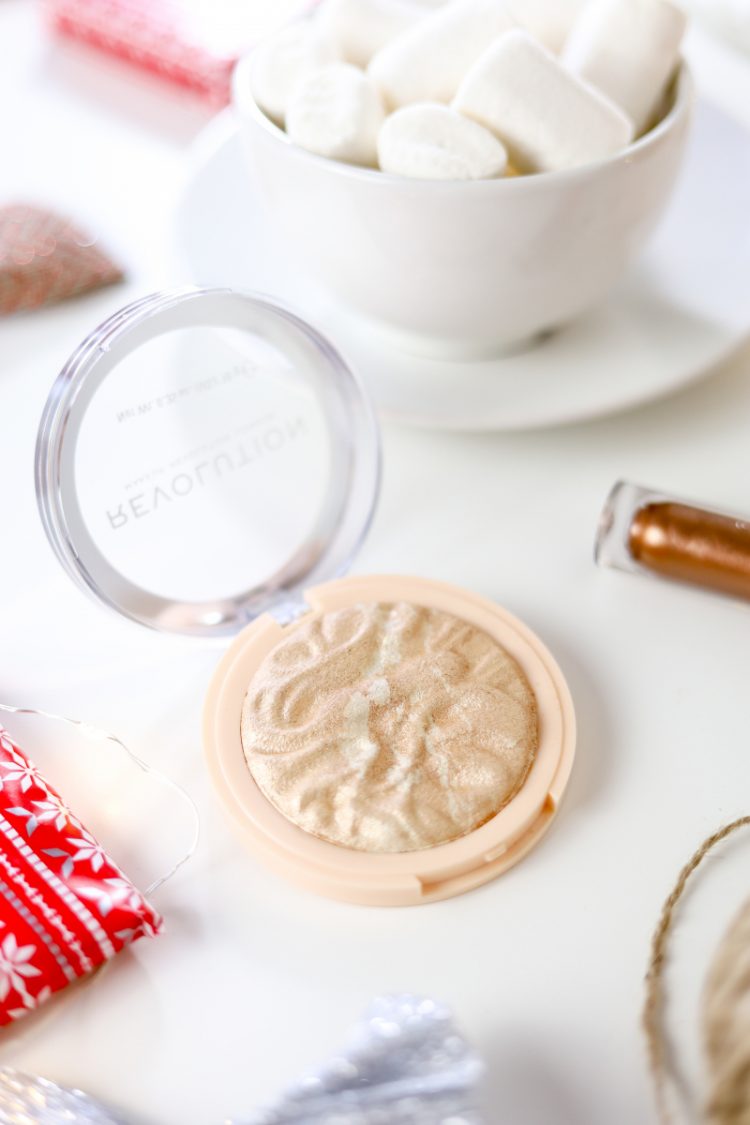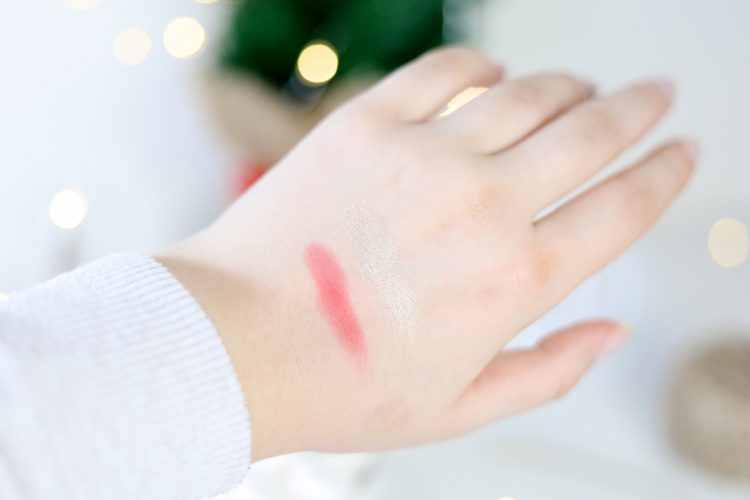 ---
I am very pleasantly surprised with these Makeup Revolution products, it really is a great value for money. In addition to all the high-end and more expensive brands, it's nice to see that good quality make up can be obtained at a good price without going bankrupt ha-ha.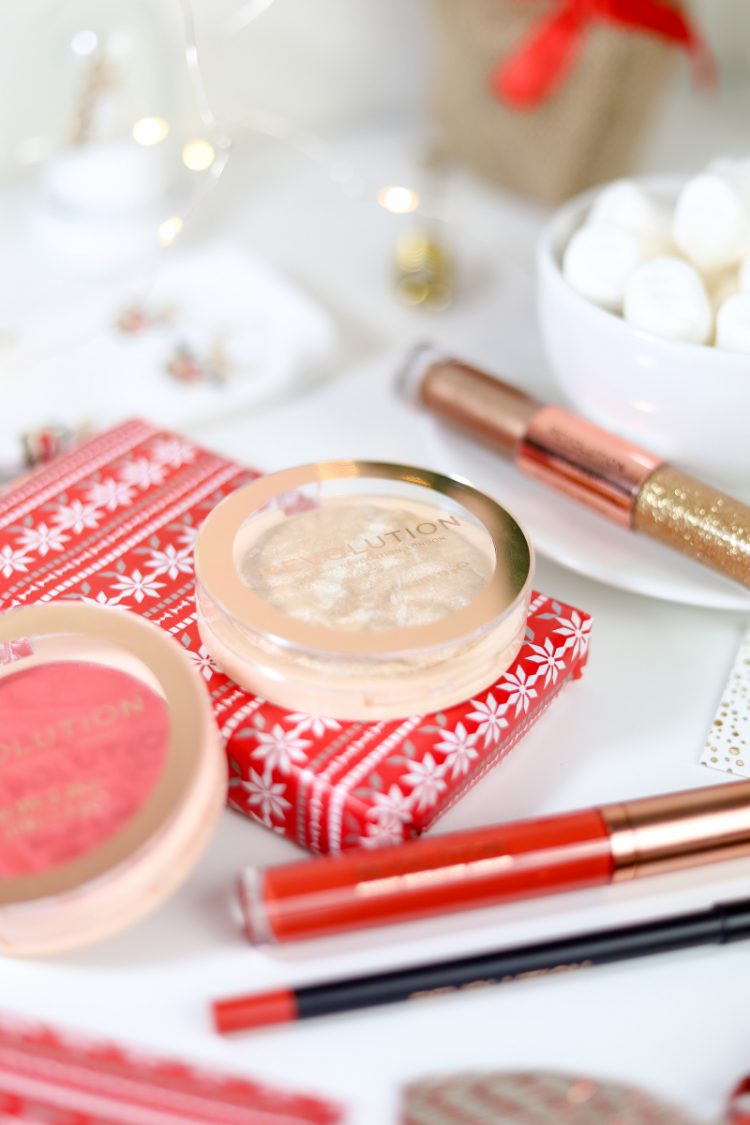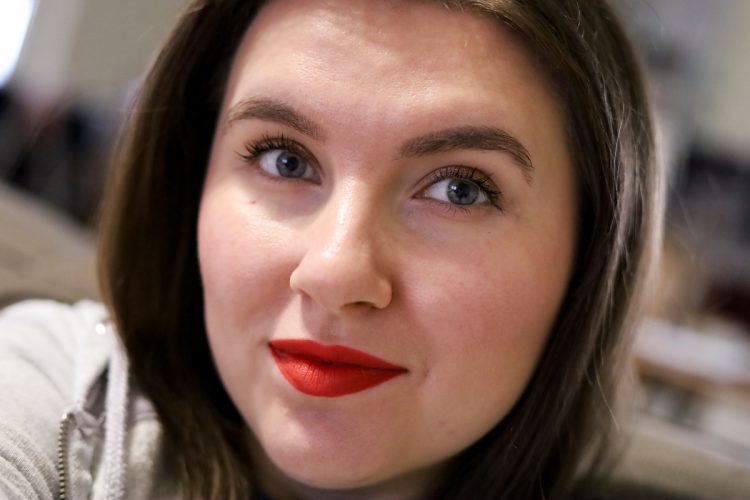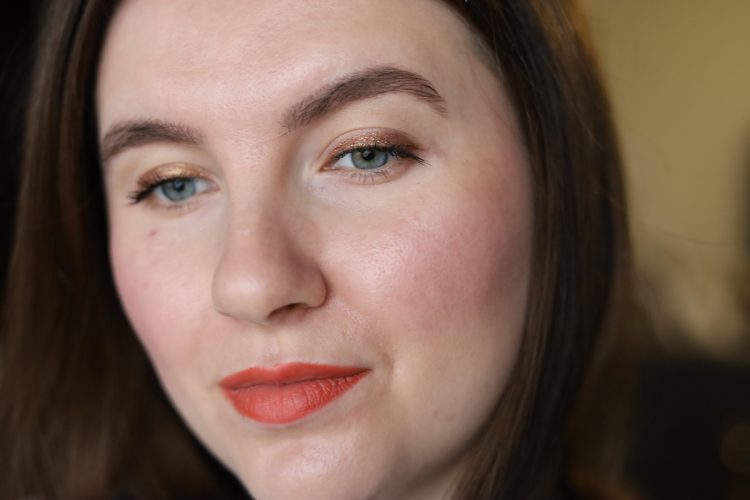 One final note, I teamed up with Notino and on my Instagram profile you can win all of these products you have read about now.
Hurry up, maybe you win everything you need for a holiday look!
Good luck! 🙂
Ana