Less than two months ago I decided to order several The Ordinary products from the Beauty Bay site. It was before Christmas time and my package arrived in two weeks. I ordered four products, and have used them everyday since their arrival. I've been tracking the results and I'll write about those products today. How to use the products and how to get the best results – learn more below.

---
-AHA 30% + BHA 2% PEELING SOLUTION 30ml, 7€-
While using this product I noticed that the appearance of blackheads diminished. AHA (alpha hydroxy acids) removes dead skin cells while BHA (beta hydroxy acids) cleans the clogged pores. All together, it results in a more beautiful and balanced skin and also results in reducing acne. The product had red and thick texture, it is best to use it once a week or only twice a month if your skin is extremely sensitive. Apply two or three drops to dry and previously cleansed skin and hold up to ten minutes as a mask. I used the timer on my cell phone every time, so that the peeling would not be held too long on my face.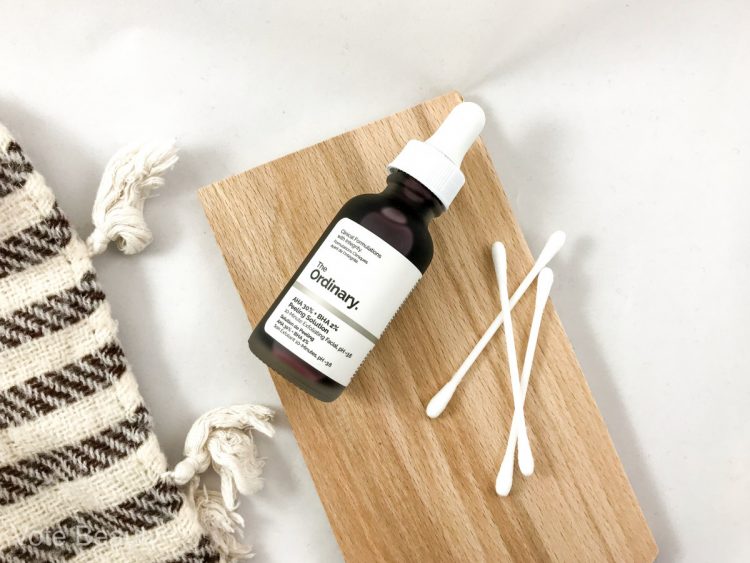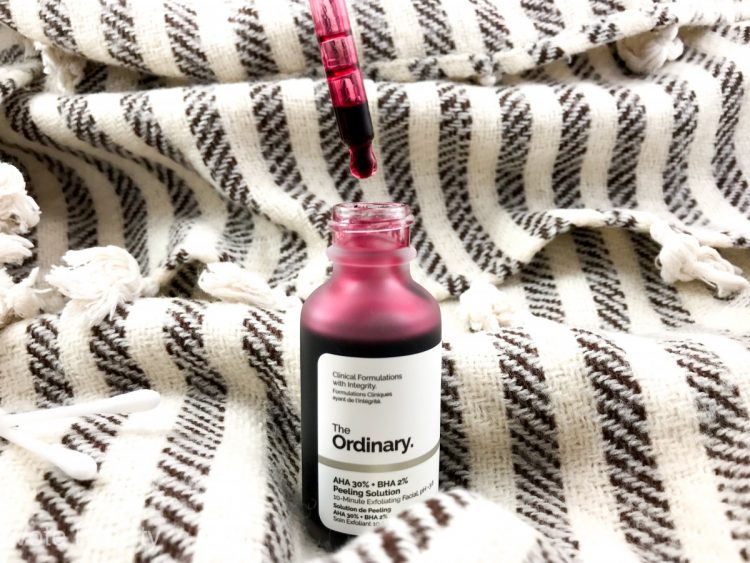 I will point out once again that the peeling should be applied to dry skin, otherwise you might feel it burns your skin. Remove the peeling with lukewarm water and make sure that the area around your eyes is avoided. After use, the skin is soft and the pores are really well cleansed. After the first or second use, the surface of the skin on my face began to noticeably peel off. After all the dead cells disappeared from the skin, makeup and cosmetics seem to look better on the skin.
---
-NIACINAMIDE 10% + ZINC 1% 30ml, 5.5€-
By using this product I noticed that my skin does not become oily as fast as before. It regulates secretion of sebum and helps with clogged pores, thus leading to reduced appearance of pimples and deficiencies. I used it most once a day because I noticed that I was over-drying the skin if I use it in the morning and in the evening. Another positive thing about this serum – it reduces new breakouts and removes them in a day or two. 
You must have had stubborn breakouts that do not want to disappear for a long time, and when they finally do, they leave a dark stain on the skin. This serum takes care of this and immediately suppresses emerging breakouts and removes existing ones. Thanks to niacinamide, the skin absorbs more moisture and improves the protective barrier of the skin so that impurities do not penetrate the pores. Zinc heals damaged skin and improves the production of collagen and elastin.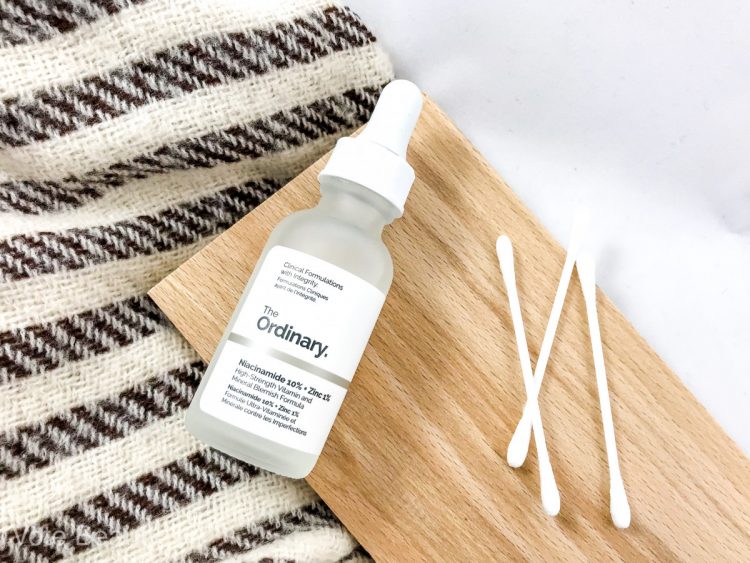 ---
-AZELAIC ACID SUSPENSION 10% 30ml, 6.25€-
Azelaic suspension is, I would dare say, one of my favorite The Ordinary products. This antioxidant is lightweight, it has a creamy texture and mattifies the skin perfectly. The amount of pea grain is sufficient to cover the entire face and it would be desirable to immediately rub it into the face. As you put it on your face, it quickly dries, I would say, and the skin is velvety and soft to the touch. Deeply cleanses the face and prevents the formation of new breakouts due to its antibacterial properties.
After several uses, the skin is brighter and visibly cleaner. Also, it is essential to use SPF if you are exposed to sunlight as azelaic acid increases the sun sensitivity.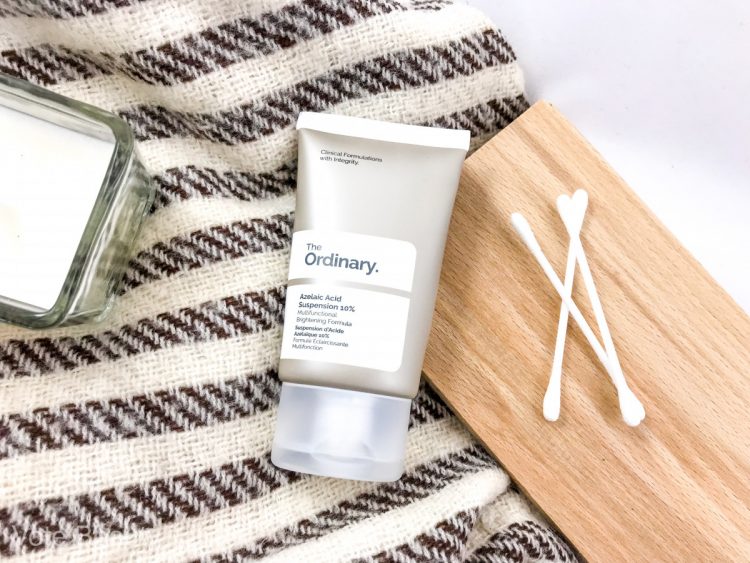 ---
-100% PLANT-DERIVED SQUALANE 30 ml, 6.25€-
As a person whose skin tend to be oily, I'm very careful about choosing facial oils. Squalane is naturally found in our skin, and as we age, the level of squalane decreases and the skin needs an additional intake of squalane so it's not dehydrated. The product does not clog pores and is suitable for all skin types, even oily skin. Two or three drops are applied to the face and this is enough for very high hydration.
By using this product I noticed that my skin was well hydrated and the daily use of squalane reduced the secretion of sebum. I have applied squalane after creams and other water-based products. In the morning, I put a drop of squalane on my face, just enough to make my skin look nicer and softer. In the evening, I put two or three drops, depending on the condition and the needs of the skin.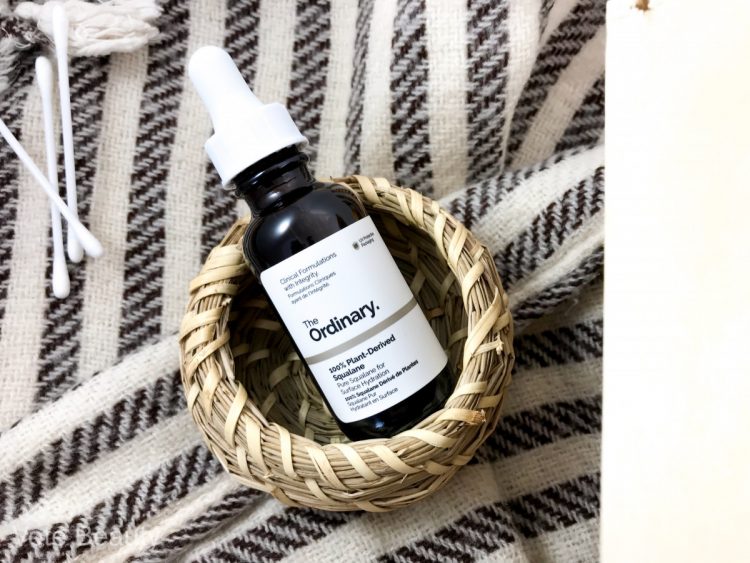 ---
-HOW TO USE THE PRODUCTS?-
In the morning: face wash, water-based product (tonic), azelaic suspension, hydrating cream, spf, squalane (if needed)
In the evening: face wash, peeling (up to twice a week), water-based product (tonic), niacinamide (don't use in combination with vitamin C), moisturizing cream, squalane
Once or twice a week I replaced niacinamide with Eveline Hyaluronic Acid, purely to get a bit more hydration and to rest my skin if I felt it needs a break. This is the way I used The Ordinary products and it proved to be very effective. I've been using the products for almost two months and I spent maybe 1/4 of the packaging.
All products are highly concentrated so 1-3 drops are enough to do the job. If you are new to this and have not used anything except face wash and face creams, I recommend gradually implementing the products into your routine. Replace the existing product every other day with a new product. Read the instructions and do not overdo the amount of product because you can do make serious damage to your skin.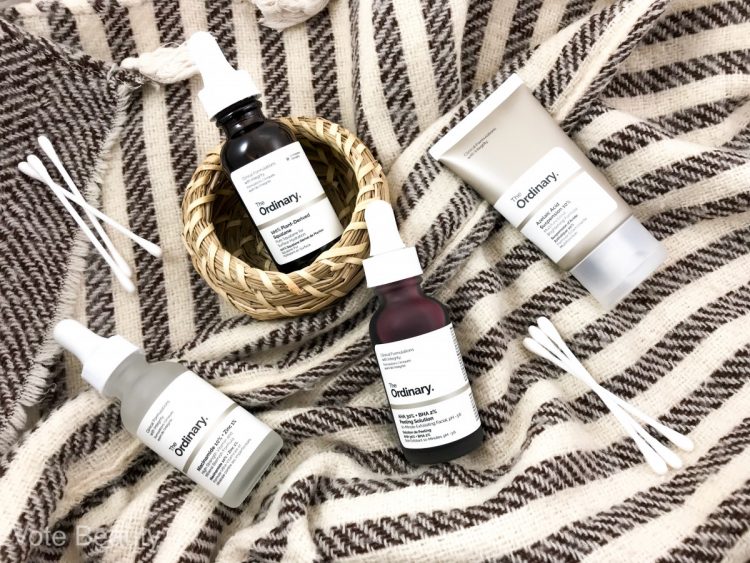 ---
-TO BUY OR NOT TO BUY?-
By reading this article, you've certainly decided already whether you need these products or not. All four products cost together around 25€, and as far as I can see, they will last me for six months. These are very high quality skin care products, the results come pretty quickly with a regular use and you will not go bankrupt if you buy them. If you have extremely sensitive skin, I only recommend buying squalane. If you do not have sensitive skin and want to finally get rid of blackheads and acne scars, I recommend buying all the products.
If you have used these products, I'm waiting for your impressions because I'm really interested in your opinion!
Ana