Thanks to my lovely friend Sandra, I got to try this Benefit Cosmetics Cha Cha Tint mango-tinted lip & cheek stain. This is a 2in1 product made for lips and cheeks, it's a real treat for us makeup lovers.
---
Benefit Cosmetics Cha Cha Tint comes in a girly packaging that looks a lot like nail polish and it's very pretty. At first glance, the mango shade definitely looks like a peachy orange shade, but as soon as I start to blend it – it turns into a baby pink shade with a bit of peach tint. The tint stays on the skin the entire day, it's very natural on the skin and it blends so easily. It's very pigmented, so a little goes a long way.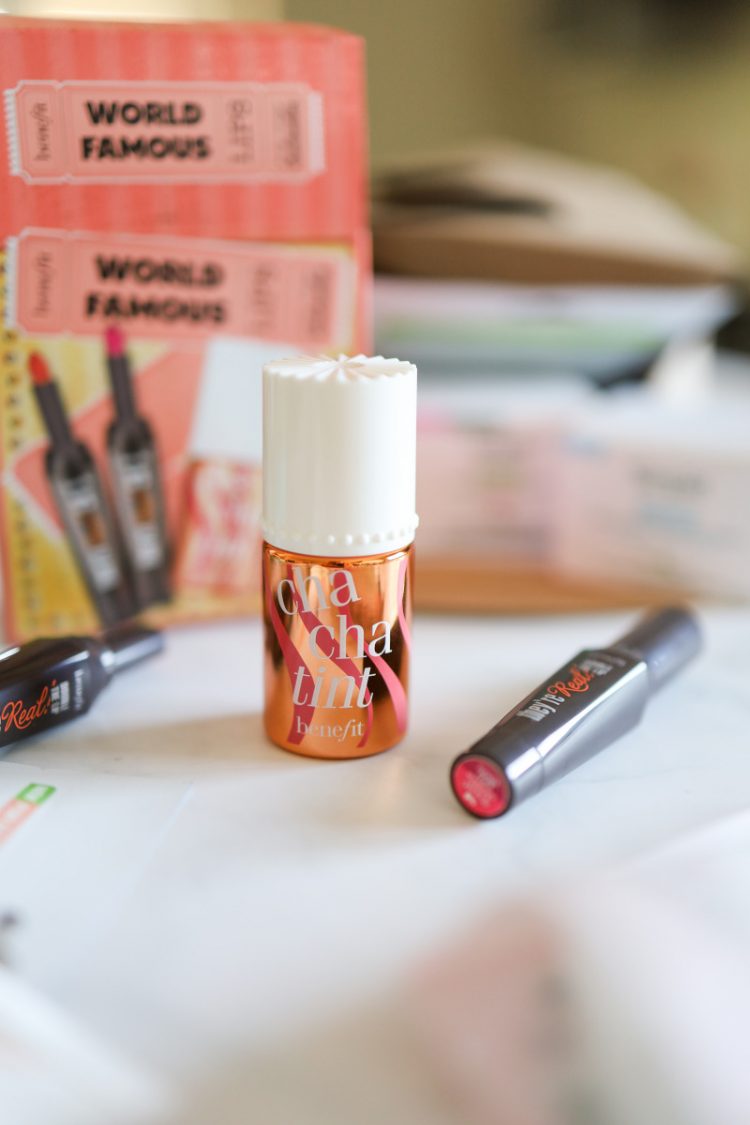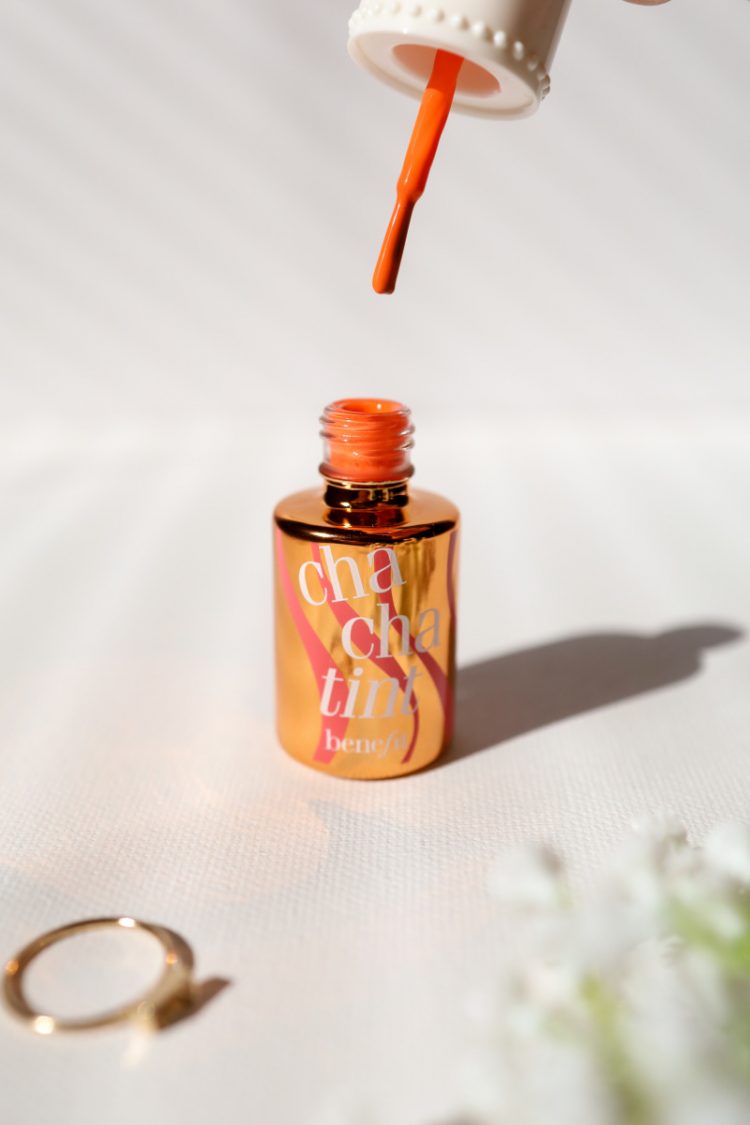 It can easily be upgraded, you just need to slowly add a new layer of tint so it doesn't dry before it blends completely. All in all, a very high quality product and it is no wonder that Benefit cosmetics are so praised.
It doesn't leave any lines or traces of blending even if you apply it with your fingers. I like to apply the tint with my fingers the most, but I would still recommend applying it with a brush or sponge because the tint stays on the fingers after it dries and it takes a long time to remove it from the skin haha.😊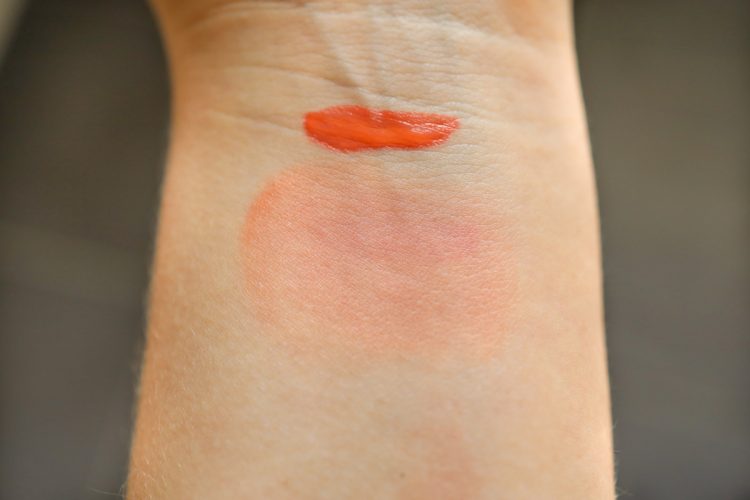 The color is really noticeable on my cheeks, but not so much on the lips because it's very similar to my natural lip color. It comes in a 10 ml packaging that will last a long time because the product is very pigmented. This is my first Benefit product and I'm so happy I got to try this because it's a good quality product. Love it! ❤️
Have you tried this lip & cheek stain from Benefit? Any Benefit recommendations I should try?
Ana