As a greeting to summer and summer manicures, I have prepared a brief review of several shades of nail polish I have been wearing this summer. Some of my favorites are Essie, Catrice and Essence nail polishes that were always on my nails during these past days.
---
As I don't paint my nails very often, when I dare to take that step, I want the nail polish to be applied as easily as possible and to last as long as possible. As a base before applying the actual nail polish, I use Essie Strong Start colorless base coat, which acts both as a base and as a top coat. It extends the duration of my manicure for two days, my nail polish does not crack or chip, it makes the surface of the nail is very shiny and smooth. It looks like I have gel on my nails, but I don't. Also, I have a feeling it nourishes my nails because since I started using it, my nails generally chip less.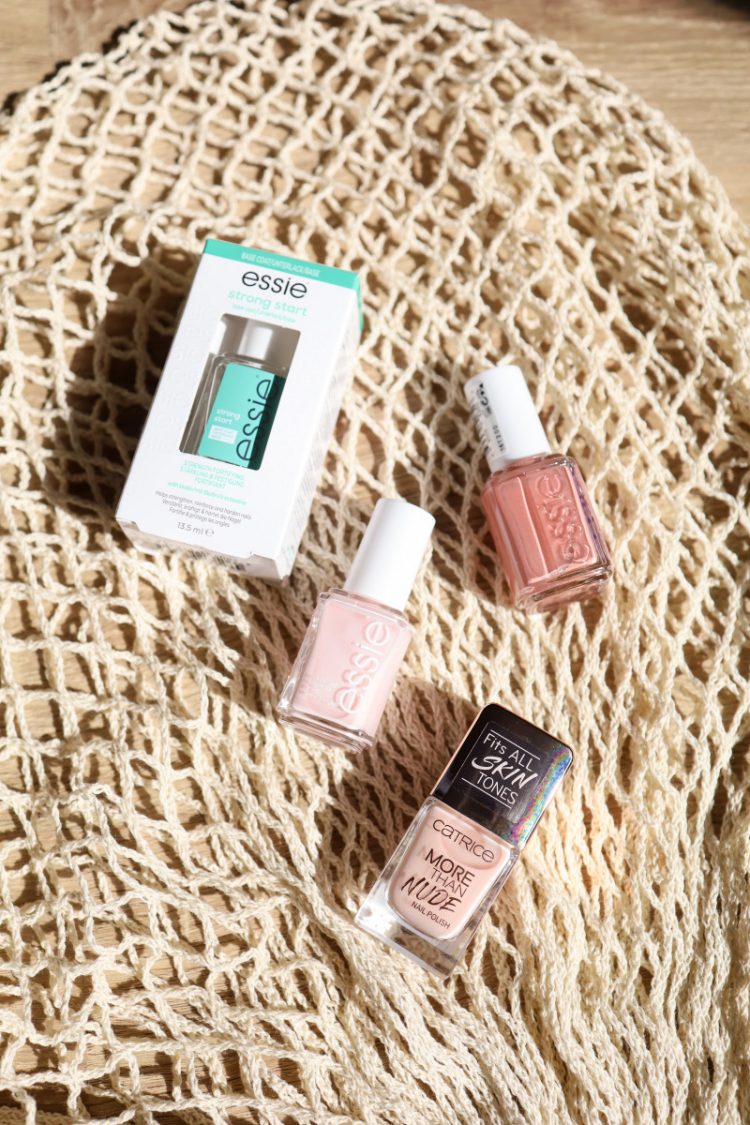 ---
In summer, lighter shades of nail polish are always welcome because they look nicer with tanned skin, I usually chose such nude shades or occasional playful colors as Essie Nails eternal optimist. This shade is a beautiful peach color with a hint of pink. It's so pigmented that one coat of the nail polish is enough for me, and if I want a full color – then I apply two coats. It lasts for five or six days on my nails, with the thought in mind that my hands have been in contact with water a lot lately, so it definitely is long lasting for me.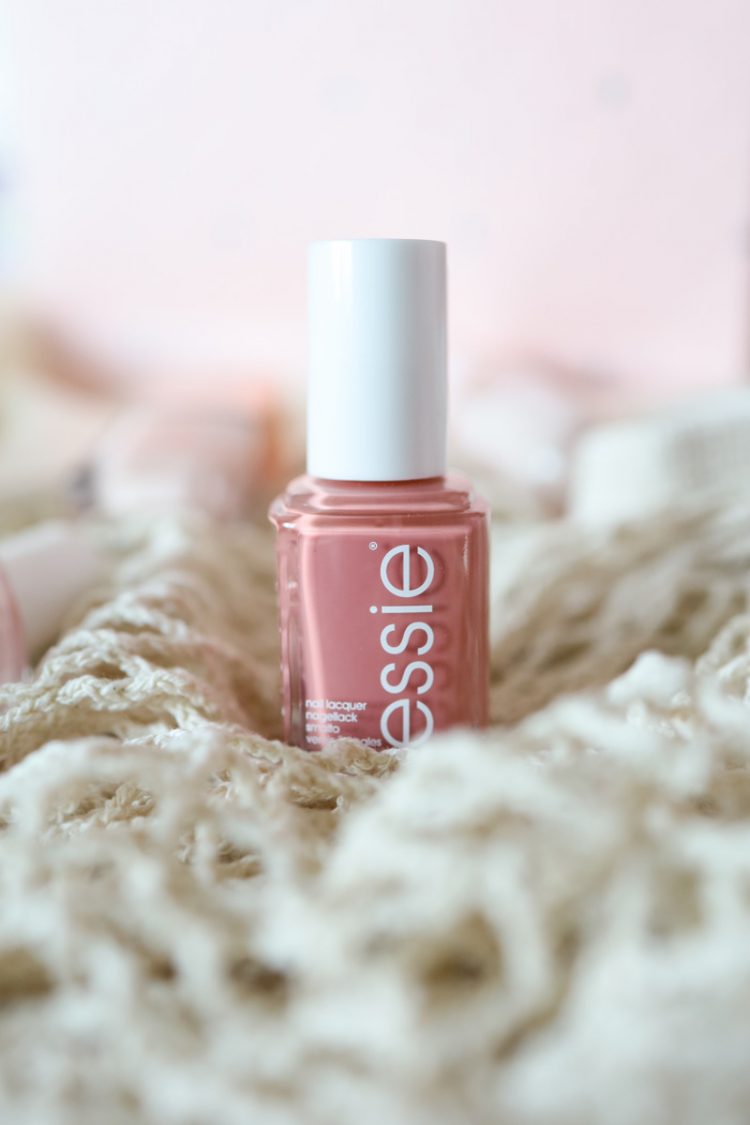 ---
I love nude nail polishes precisely because it's not visible if I make a mistake, and they look very elegant on my nails. In addition, sometimes I like to paint my nails with a warmer shade that draws on mauve or dirty pink because such shades suit me best. As for the nude nail polishes, I have a few favorites here. Considering that Essie is much more expensive than Catrice and Essence nude nail polishes, I hoped that Essie ballet slippers would still meet my expectations. I really like Catrice and Essence nail polishes because of the price and quality, I was totally won over by Catrice More than nude and Essence shine last & go collections.
I have read so many positive reviews about Essie Nails ballet slippers nude milky shade, but I was left a little disappointed. It's not applied evenly and each new stroke of the brush moves the layer of the polish. I have a feeling the formula is too thick and dries too fast to work with. If I apply a completely thin layer, only then can I work with it, but the thin layer looks strange and you can see streaky lines peaking through, so I need at least two coats. A manicure with this nail polish only turned out well for me when I gave myself time and made light brush movements, but 80% of the time the brush strokes on my nails were still visible.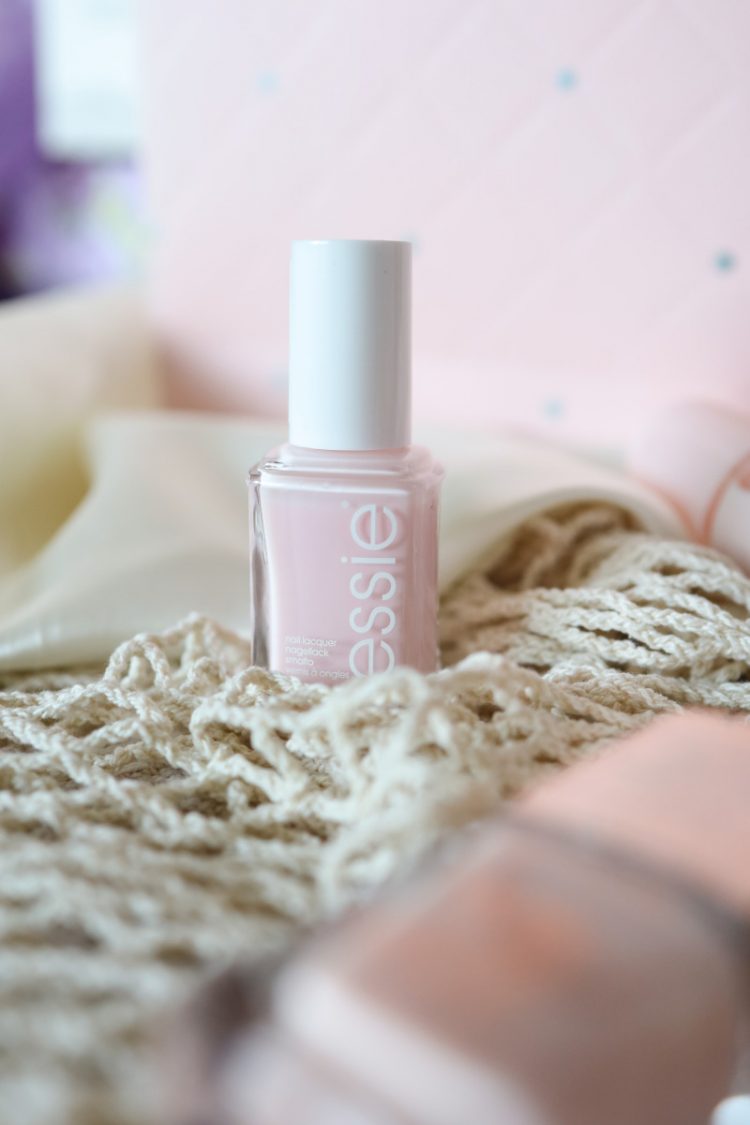 Two good dupes for the Essie ballet slippers shade are Catrice More than nude 06 Roses are rosey and Essence shine last & go 05 sweet as candy. Both nail polishes have almost the exact same shade, only Essence nail polish is slightly more pigmented than Catrice nail polish. They are applied with such ease, without any problems, they're applied evenly and they dry very quickly. With Essence nail polish the manicure lasted me 9 days once, while Catrice starts to chip after 5-6 days if my hands are constantly in the water or if I clean the house. All of these polishes have a flat brush, which is much better for me than a round brush because it covers almost the entire nail and makes it easier to apply the polish.
---
I will definitely try some more Essie nail polishes in the future, but I need to do a little more research into the range and pigmentation of the shades. As for the Catrice More than nude collection, as far as I noticed, these are nude shades that are transparent and give the look of a French manicure. If you are looking for full pigmentation, I suggest you skip this line and invest in another nail polish. You can find all the listed products on Notino, they currently have a lot of discount brands, including Essie nail polishes.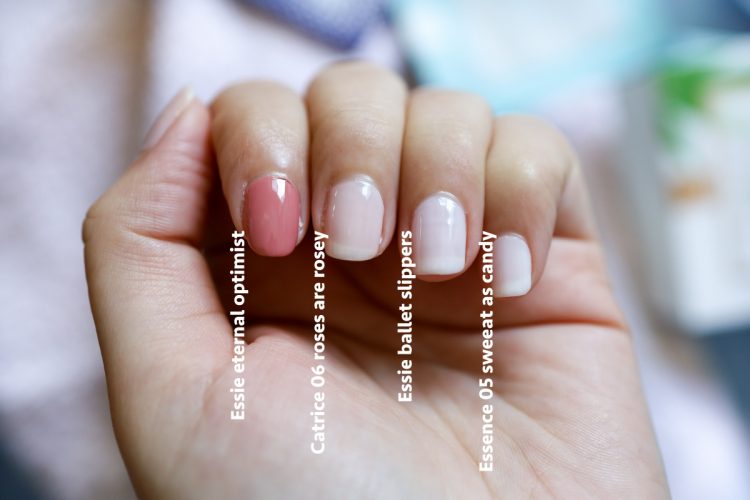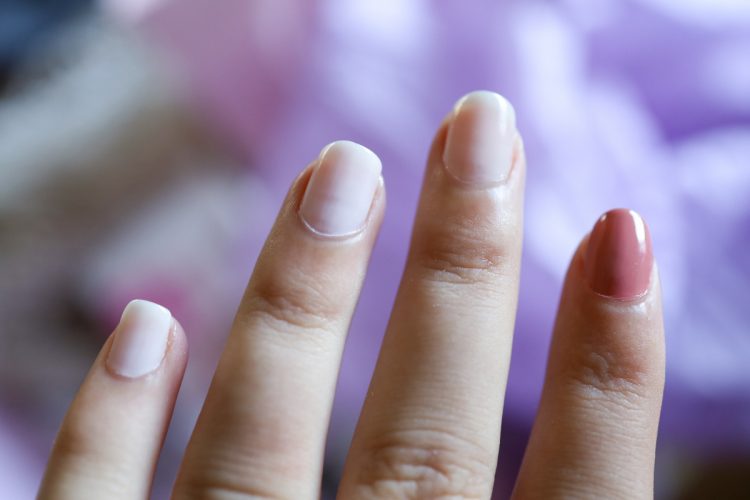 Essie Strong Start base coat 13,5 ml – 70 kn
Essie Nails 23 Eternal Optimist 13,5 ml – 64 kn
Essie Nails 6 Ballet Slipers 13,5 ml – 64 kn
Catrice More Than Nude 06 Roses Are Rosy, 10,5 ml – 26,10 kn
Essence Shine Last & Go! 05 Sweet As Candy 8 ml – 12,90 kn
Have you tried any Essie nail polish? If so, let me know which is your favorite shade.
Ana