Rose is an excellent antioxidant that strengthens the skin, stimulates the growth of new skin cells, helps reduce inflammation and hydrates the skin. If you also like the rose scent in cosmetics, you are in the right place. In collaboration with Notino, I have prepared some products for today where the rose is the main star.
---
Roses were one of the ingredients that were highly respected and often used throughout history, especially in Greek and Roman culture. Roses were even used in medicine to treat headaches and various ailments because the rose was believed to have an astringent and anti-inflammatory effect, they also made baths with rose petals. The cities were decorated with bouquets of roses, and the beds were sprinkled with rose petals. Back then, the rose was very expensive and available only to the wealthier, later available to all people. Cosmetics and perfumes with roses began to be produced, rose ingredients were even used in food, in the preparation of various teas and beverages.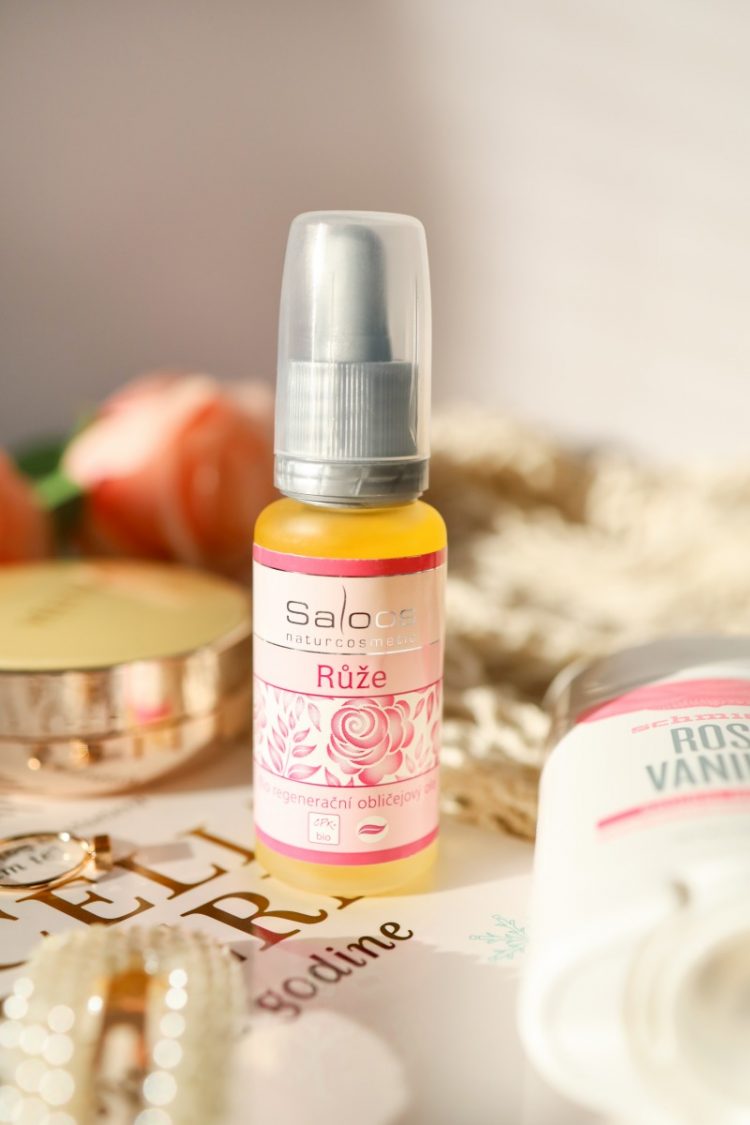 Rose in cosmetics is still highly valued today, rose extracts prevent premature skin aging, nourish dry and tired skin and are also suitable for acne-prone skin. Rose oil is obtained through the process of distillation from the petals of two types of roses: Bulgarian and Indian. One gram of this oil requires about half a ton of petals, so rose oil is considered the most expensive essential oil in the world. Rose water was created as a by-product of the first phase of oil production, it can be used as a toner for hydration or as a face mist for refreshing the skin.
---
The intoxicating scent of roses is of course not for everyone, I personally always loved the scent of roses and I don't mind at all because I'm used to it. To rule out the possibility of skin irritation, I recommend doing a patch test before using. For autumn and winter days, I also like perfumes with the scent of roses because stronger and more sensual perfumes suit me in that period. I had the opportunity to try two rose based products: Saloos Bio Regenerative Face Oil and Schmidt's Rose + Vanilla Solid Deodorant, now I'm going to give you brief impressions of the products.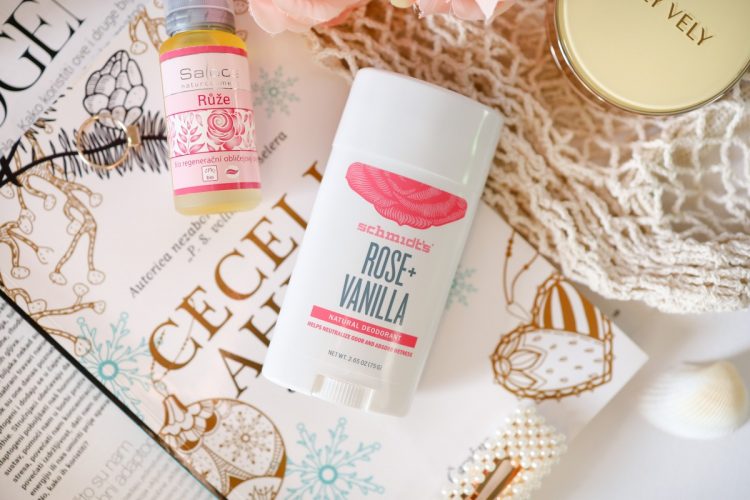 Saloos Bio Regenerative Rose Face Oil has come in really handy for me in these colder days. I put a drop or two of oil on the skin after applying my moisturizer, for a little boost of care and hydration. My skin is nicely nourished, the oil is quickly absorbed into the skin and it doesn't make my skin look oily at all. I also like to apply rose oil on my body because it smells really nice, but the scent evaporates quickly from the skin. I did not notice any skin irritation, quite the opposite, only good benefits. Be sure to do a patch test before use so you can rule out the possibility of any irritation. 20 g, 56,75 kn
Schmidt's Rose + Vanilla is a solid deodorant without alcohol and aluminum, it protects me from unpleasant odors all day and gives me a feeling of cleanliness. The product first needs to be kept momentarily on the skin so that the formula warms up in contact with the skin and spreads more nicely on the skin. I don't have a problem with excessive sweating, so this kind of deodorant keeps everything under control all day. I also lightly smell that sweet rose scent with a hint of vanilla throughout the day, which I really like. In addition to this version of deodorant with rose, other scents such as bergamot, jasmine tea and coconut are also available. 75 g, 51,50 kn
---
Do you like the scent of roses in perfumes or cosmetics?
Ana