I have been using the Pore minimising fluid from the Afrodita Professional line for about a month and a half, it suits my combination acne prone skin very much. It contains salicylic acid, witch hazel extract and the Amazonian complex, all together reducing excessive sebum secretion and mattifying the skin.
---
Salicylic acid removes dead skin cells, has anti-inflammatory effects and effectively fights blackheads. Witch hazel extract is a soothing astringent that visually reduces pores, also has antibacterial properties and it's very successful in treating acne and pimples. In addition, this fluid also contains niacinamide which regulates sebum secretion and brightens dark spots.
Afrodita Professional Pure Skin Solution Pore minimising fluid comes in a gel formula, but you can feel a slightly oilier and thicker texture under the fingers, which provides great hydration to the skin. It's lightweight and doesn't make the skin oily, the pores look clean and that is very important to me. It doesn't clog my pores, but keeps them clean with the help of salicylic acid. The fluid is light on the skin, it doesn't tighten the skin and I don't feel it on the skin at all. It has a light greenish scent that evaporates quickly and the scent is not overpowering.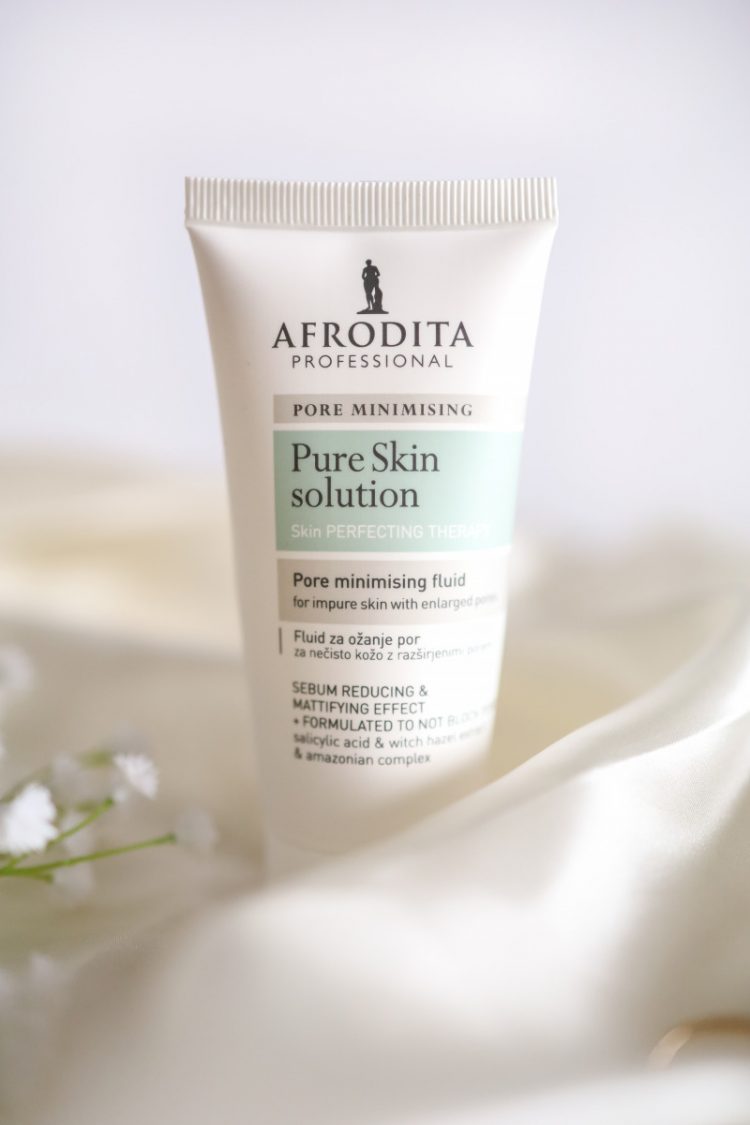 I use it on my face and chest, it reduces the redness of my acne and speeds up the healing of existing acne. This texture and formula is great for my combination acne prone skin, it slightly mattifies my skin and the makeup sits nicely on a smooth base like that. It didn't dry out my skin, I initially used it every 2-3 days and later started using it more frequently when I saw how good it was to my skin.
It's immediately absorbed into the skin and I can easily apply any other product on top of it, if needed. There's no pilling, no feeling of heaviness or tightness on the skin. I usually like to use it in the evening because I don't wake up oily skin in the morning, I simply have a healthy glow on my face. I apply it on its own and it gives me enough hydration, after the fluid I don't apply anything else.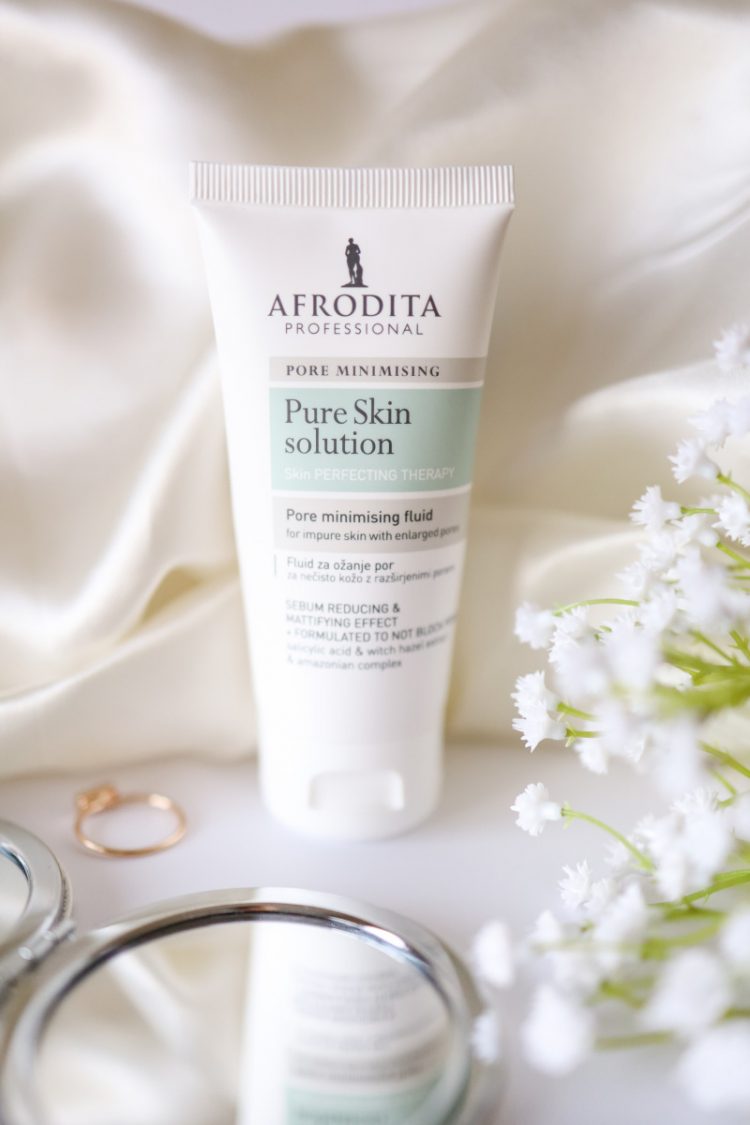 ---
All in all, this fluid pleasantly surprised me. It's perfect for me the summer time when I have to keep the sebum production under control, otherwise my pores easily clog and acne appears. I like how it mattifies my skin, but the skin still has that healthy glow. I believe it would also suit oily skin, while it might be to strong for dry skin due to the possibility of dry out the skin.
Finally, one important piece of information, Afrodita Professional products can be purchased only at the Afrodita webshop and in the Afrodita Shop & Beauty Centers in Zagreb – Vlaška 41, Frankopanska 7 and Galleria Business Center Iblerov Trg 10.
Have you tried any product from Afrodita Professional line? 🙂
Ana