Recently, I'm more into natural cosmetics and two brands have particularly caught my attention. These are Lavera and Apivita brands, and you can read about their products today. Since natural cosmetics can sometimes be of higher price range, I chose products that are very affordable and accessible.
---
-Lavera Purifying Facial Toner-
Lavera tonic with ginkgo and organic grapes is made for combination and oily skin, I use it after cleansing my face and this is a step I do not skip. Excellent tonic that refreshes the skin and restores moisture. It shrinks the pores a bit and it makes a very good base for applying other skin care products. It contains alcohol from certified organic agriculture but does not burn the skin.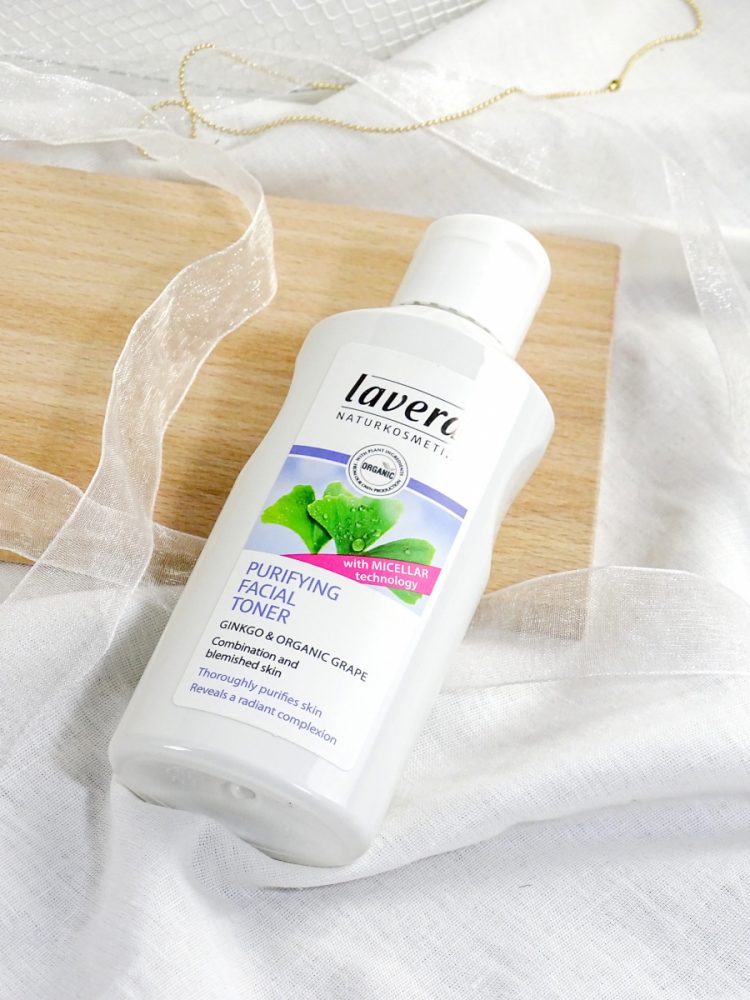 I have a combination skin type, but this tonic is not too strong for me and does not dry out my skin. The tonic is composed of tiny particles of micelles that, as a magnet, attract impurity and thus deep clean the skin. A small amount of product should be applied to the pad and gently massaged into the skin. 125 ml, 65,91 kn
---
-Lavera SOS Blemish Control Mint-
Lavera Bio Mint acne treatment comes handy when you have unwanted guests on your face and want to get rid of them. It contains salicylic acid, zinc and mint from organic agriculture, and these are the best allies when it comes to eliminating acne. This product reduces redness and soothes the skin and, within a few hours, visibly reduces acne. A small amount of product should be applied to the affected area and allowed to dry. 15 ml, 51,45 kn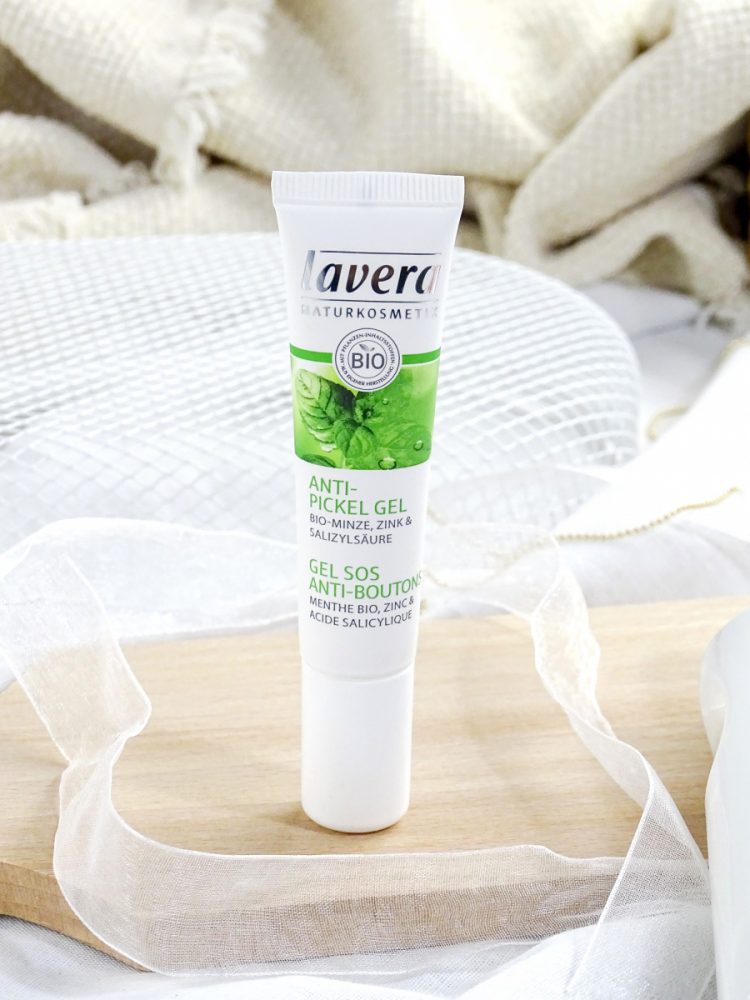 ---
-Apivita Express Beauty Green Clay Mask-
Apivita Express Beauty Green Clay Deep Cleansing Face Mask is one of the few face masks that really does what it should do. The main ingredients of this mask are green clay and propolis, propolis that has an anti-inflammatory effect while green clay is great for deep pore cleansing. For radiant and more beautiful skin, we also have chamomile, aloe vera and wheat protein in the ingredients. It also contains lavender essential oil which soothes and strengthens the skin. Instead of water, this mask contains Greek Mountain Tea, a very powerful antioxidant that helps the skin cope with oxidative stress and external factors.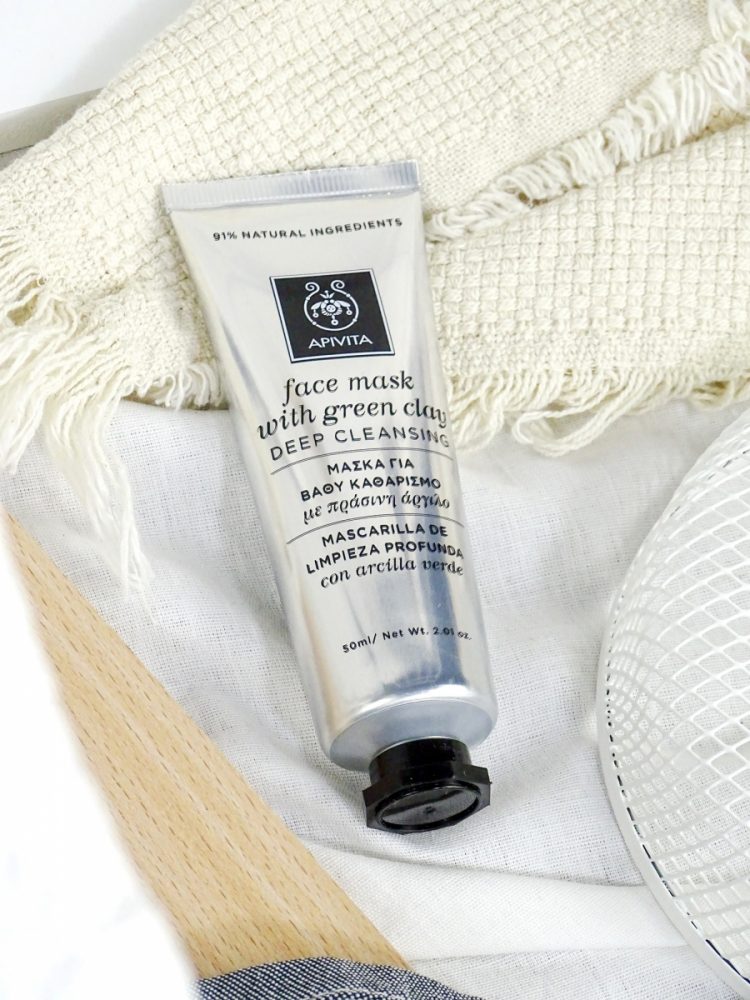 This green mask should be applied in a thin layer to a clean face and you should leave it on for 10 minutes. After rinsing the mask with lukewarm water, the skin is soft and the pores are really deep cleaned. For the first few seconds after application, I had the feeling that the mask tingles my skin, but that feeling did not last long. It removes excess oil from the face, does not dry out the skin, and fights stubborn blackheads very well. It visibly cleanses the face and after using the mask, you can really see that the pores are beautifully clean. 50 ml, 87,90 kn
---
-Apivita

 

Herbal Propolis Cream-
Apivita Herbal Propolis Regenerating Cream for topical treatment saved my skin in this cold weather. It helps in healing smaller cuts and has an antiseptic properties. It cures damaged skin, it's great for skin that suffers from eczema and it reduces itching and irritation. The cream is orange in color and leaves an orange tint on the face. For this reason, I mostly used it in the evening or during the day only if I was home all day.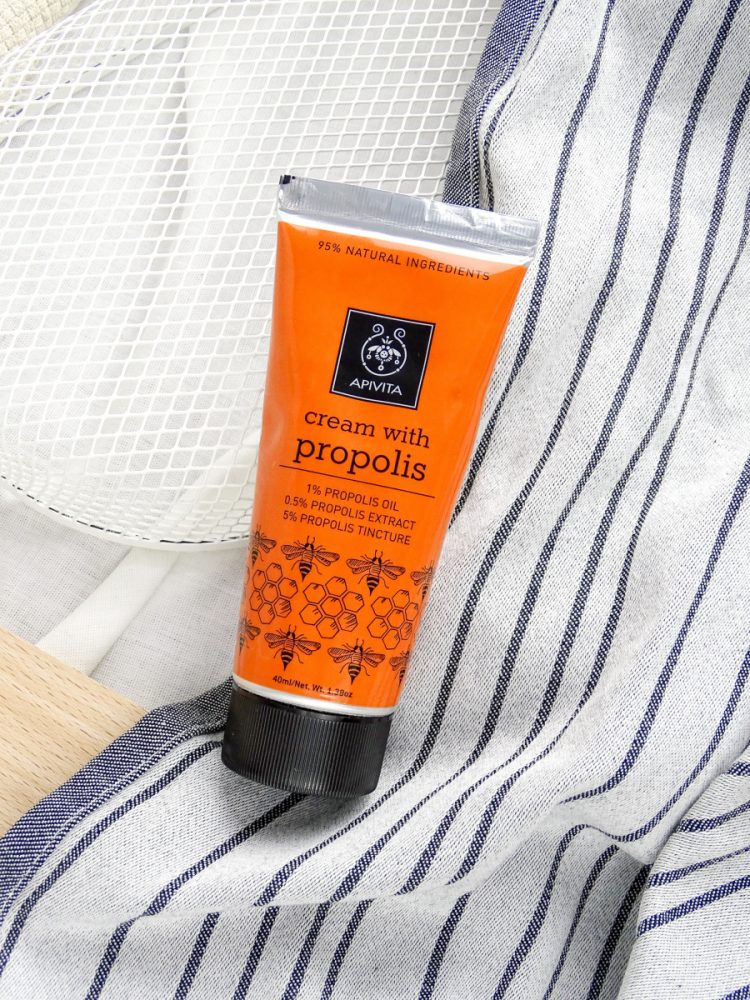 I had some irritation around the mouth area and this cream cured it within two days, I struggled with it weeks before. For the most part, I used the cream as needed, putting a very small amount in the desired area. It is very moisturizing and will come in handy over winter. 40 ml, 63,90 kn
---
-Yes or No?-
These products are great because they can be used in combination without any problems and the textures do not interfere with each other. I like products that do what they are supposed to do and that I don't have to constantly think about how certain product behaves in combination with another product. I am very pleasantly surprised by the quality of these products, and I would also say that their price is very affordable.
I highly recommend to everyone with combination skin type to try these Lavera and Apivita products, and I will definitely explore the rest of their products as well. All products are available on Notino.
Have you tried these products before? 🙂
Ana