You must have noticed that in the last few months, I have talked more about preparative cosmetics than decorative cosmetics. Makeup is my first love and the reason why I started this blog at all, but over time I realized that skin care was equally important. I will do my best to keep an equal ratio of makeup and skincare on the blog in the future. Today's post is all about Artdeco foundation and compact powder.
---
We all love a good foundation, don't we? How to choose a proper liquid foundation at all? When choosing a foundation, pay attention to details such as texture, coverage, skin type and choose the right product accordingly. It's not a bad idea to look for a review or video to see what that foundation looks like, and even better if the person reviewing the product has the same skin type as you. You can apply the same principle when choosing a foundation or powder shade.
Today I'm talking about two Artdeco products – a liquid foundation and a compact powder. Artdeco Perfect Teint Foundation in the shade 12 Soft Vanilla is a liquid oil-free foundation that has medium to high coverage. I'm very pale, especially in the winter, and this neutral shade is perfect for my skin tone. It covers the redness really well and evens out the complexion. It has a very liquid and dry texture and dries very quickly on the skin. The powder should be blended very quickly after application to the face as it dries very quickly and can no longer be handled when dried.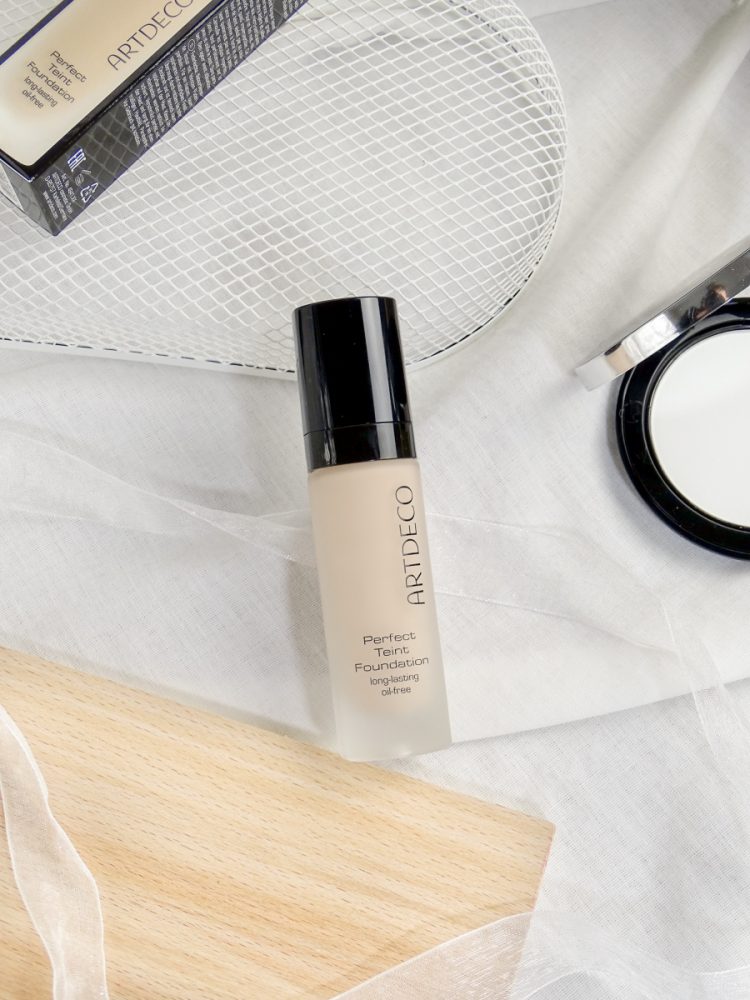 After a while, it starts to disappear from the skin, especially in the area around my nose because I'm constantly blowing my nose. All of this still looks good from afar, but as soon as I get closer it looks like I forgot to apply the foundation in the area around my nose. I would say that the texture of this foundation is too dry and it emphasizes pores and dry parts of the skin.
Yes, it mattifies the skin perfectly in the first two or three hours of application, but after it all goes sideways and the foundation doesn't look perfect anymore. I applied it with both a brush and a damp sponge and ultimately I got the same result at the end. With a sponge, it looks really good and natural at first, while a brush gives more coverage. With a sponge, though, you have a little more time to blend because the sponge adds some moisture. It all looks the same at the end because the foundation slips from the skin anyway. This foundation is not made for my combo skin, but I think it would be good for people with oily skin. 20 ml, 123,36 kn
---
The other product I tested is the Artdeco Setting Powder Compact transparent setting powder. I used this powder in combination with a few liquid foundations and on clear skin and I can say that it looks really nice. It's transparent, doesn't have any color, so I don't have to worry about it oxidizing and it blends in nicely with the rest of the makeup.
It absorbs excess oil really well and it's not heavy on the skin. I don't even feel it after application, which is very important to me. It fills and smoothes the pores, it's also supposed to be waterproof. I like to set my liquid foundation with some powder, the rest of the powder products are easier to blend and I love that velvety look.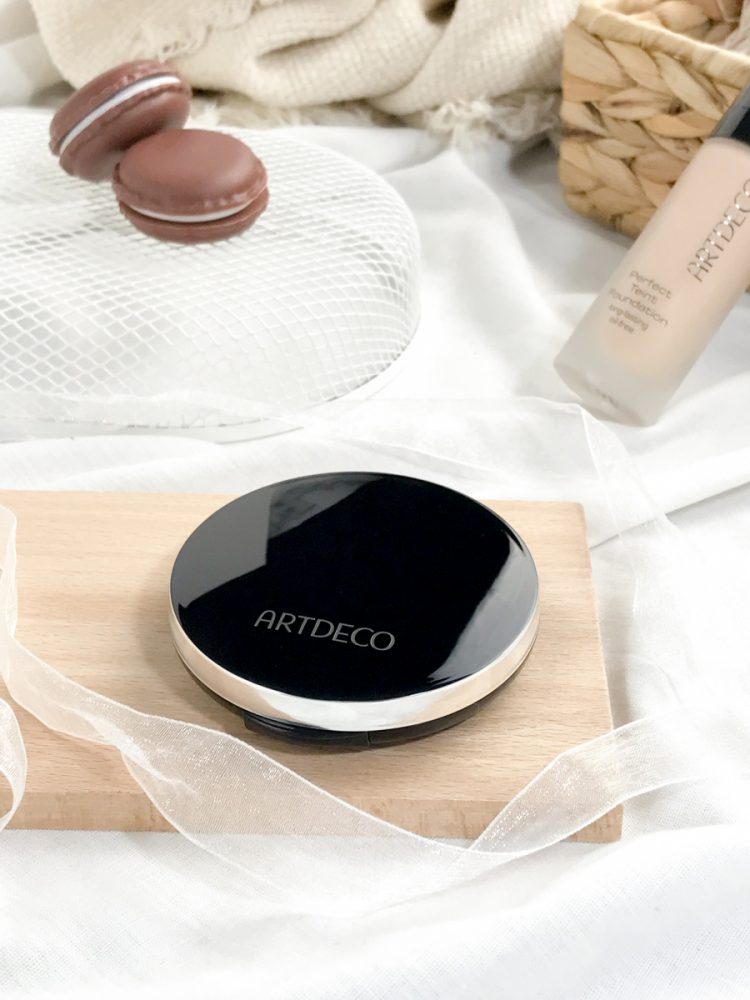 This packaging really looks gorgeous, and it is also very practical. The powder lid opens with a firm grip of a button and cannot be opened by itself, which is extremely practical if you are going to travel somewhere and carry the powder with you. Plus, it has a mirror that is not blurry, but crystal clear. 7g, 154,80 kn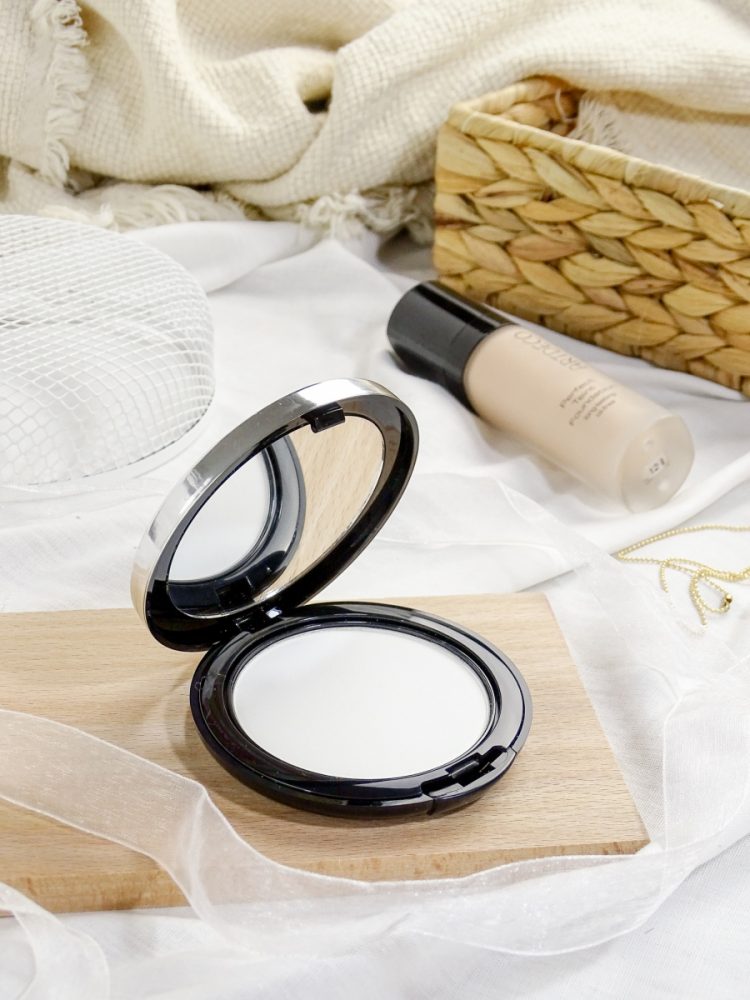 ---
I personally do not need a heavy duty foundation that has a high coverage because I love the natural look and I don't have any major imperfections on my face. I always choose lightweight foundations and powder that look natural and blend nicely with the skin. Unfortunately, the Artdeco Perfect Teint Foundation liquid foundation is not made for combo skin like mine. On the other hand, Artdeco Setting Powder Compact is an excellent product for mattifying and smoothing the skin.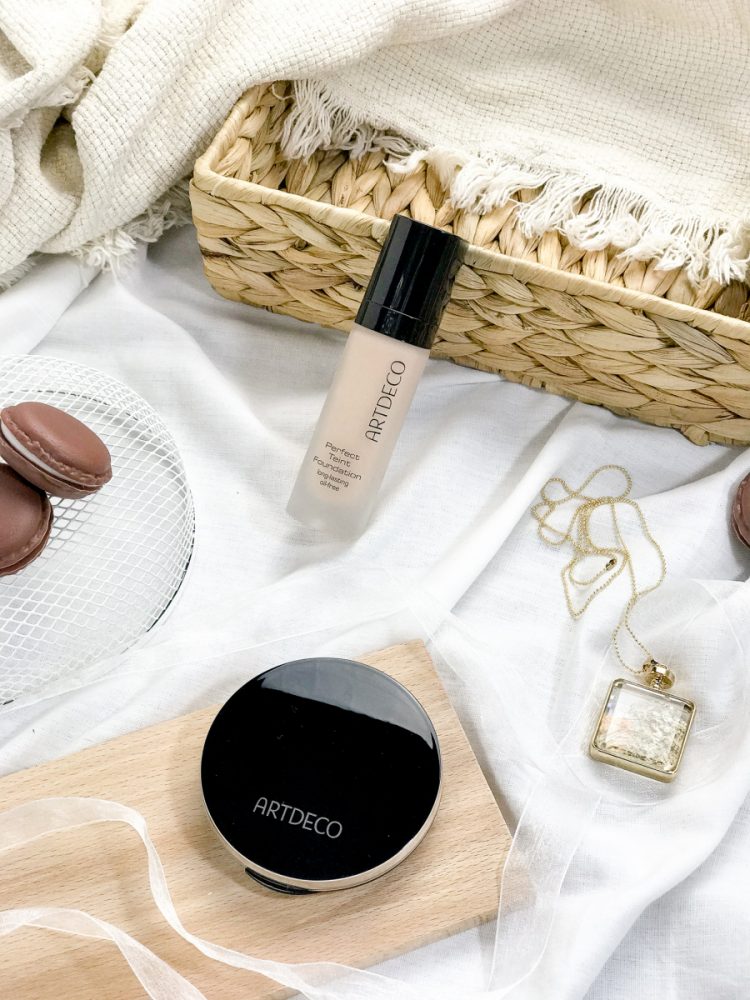 There is no magic trick to finding the perfect foundation, just trying it out until you come across the perfect one. If you order online, be careful when choosing shades and look for all the possible swatches. If you decide to buy your foundation online, Notino has a really large selection of foundations and shades.
Have you tried these products before? If you have a combo skin type, tell me what is your favorite liquid foundation! 🙂
Ana