During these winter months, I am always reaching for gentle and nourishing products, both on my face and body. So this time I decided to try out whether aluminum-free deodorant really works and whether thermal water can improve skin condition.
---
For ease of use, I prefer spray deodorants so this time I chose La Roche-Posay Physiological spray deodorant. It is designed for sensitive skin and it contains no aluminum, alcohol or parabens.
Instead of aluminum, this deodorant is enriched with magnesium oxide, which has four times the absorption power and is highly effective in neutralizing odors.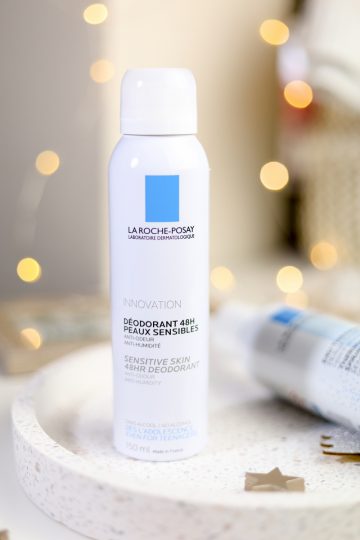 It also contains allantoin, a calming ingredient that's good for the care of irritated and sensitive skin. Allantoin is extracted from the comfrey plant, which is known for its anti-inflammatory and healing properties. In addition to allantoin and magnesium oxide, it also contains zinc, which protects the skin and kills bacteria.
It has a very mild scent and I simply feel fresh when I apply this deodorant. It leaves a feeling of cleanliness on the skin all day long and protects against unpleasant odors. It's very important to me that my spray deodorant does not leave any stains on the clothes. This product does not do this and that is a big plus. It does not irritate my skin, it is very calming and gentle to the skin.
---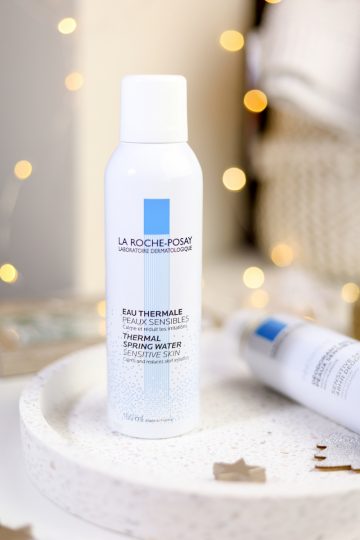 During these winter days, I like to give my skin as much hydration as possible, and La Roche-Posay Eau Thermale thermal water has been a major help. It is suitable for all skin types, even for sensitive skin. This facial thermal water contains a high proportion of mineral salts that have been scientifically proven to have soothing and antioxidant effects.
It's enriched with selenium, a very powerful antioxidant that protects the skin against antioxidant stress and environmental influences. It soothes irritations, refreshes the skin and provides the skin with an additional source of hydration. Ever since I started using it, my skin looks nicer and clearer.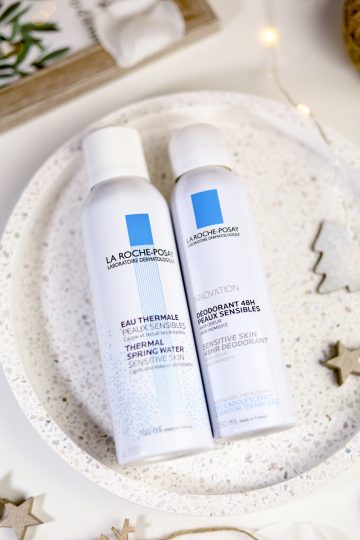 This thermal water was a real help to me while I struggled with the cold and my irritated skin. It soothes the skin nicely and I used it instead of a toner. Gives a fine mist that spreads evenly across the face. It can also be used as a makeup setting spray or as refresher during the day.
---
-Yes or No?-
I can say that I am very pleased with both products and they finely adapted into my routine. I love products like this, which are easy to use from the start, without any problems. You won't regret trying them. 🙂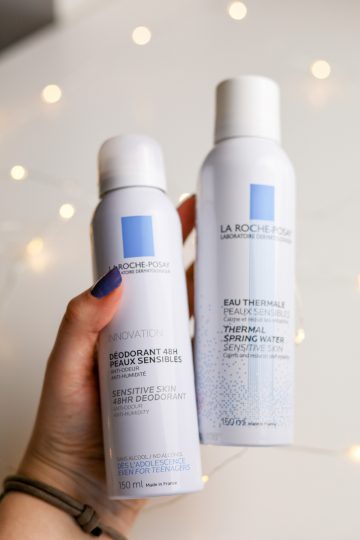 La Roche-Posay Physiological spray deodorant – 150 ml, 79,30 kn
La Roche-Posay Eau Thermale thermal water – 150 ml, 66,90 kn
You can find both products on Notino.
Ana