I want to share with you some of my skincare favorites that I use during these colder days. My skin is particularly sensitive to temperature change and cold weather so I have to give it a lot more attention than usual.
---
What can we do to protect our skin from external influences such as cold and dry air? Coldness and dry air, in my case, are often one of the main culprits of my skin being dried out in some parts. In addition to treating the skin from the outside, it is also important to bring nutrients into the body. So, drink plenty of water to stay hydrated on the inside and consume healthy foods and vitamins that will boost your immune system.
In winter months, my skin always needs special treatment. I often stay indoors where the air is so dry and this does not suit my skin. My protective skin barrier is compromised at times and I have to work on upping my hydration level. I have my skin care routine ready with FOREO and other proven products to help keep my skin in good shape during this cold period.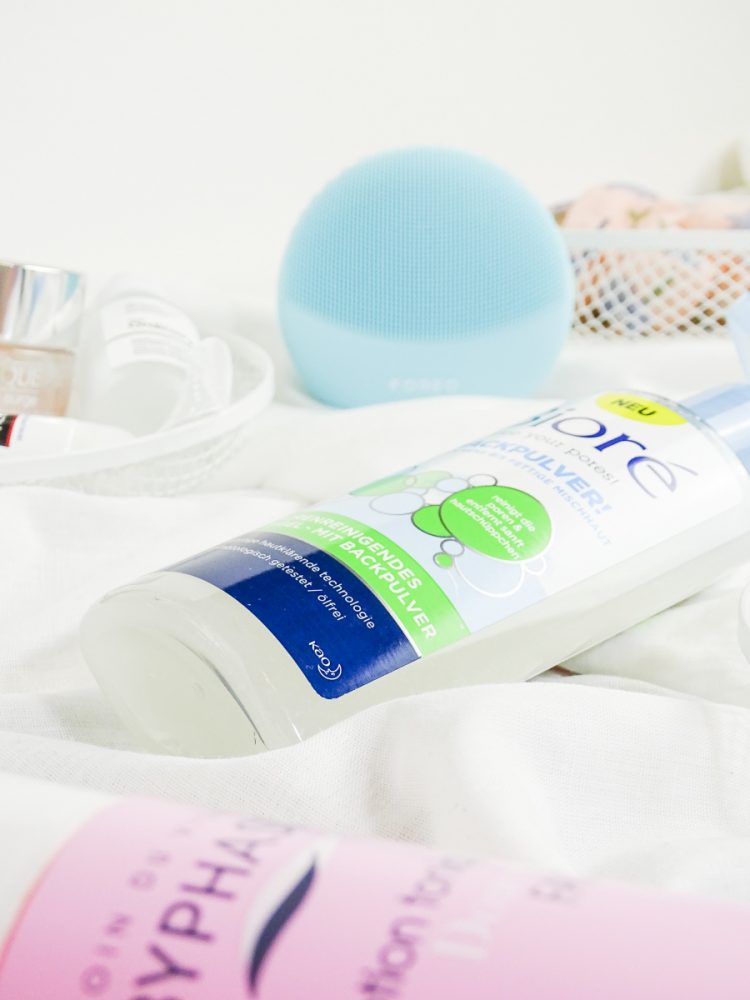 For cleansing my skin, I use the Biore Baking Soda cleanser, which gently removes excess oil from my face and it contains salicylic acid so it also helps fight acne. It has fine exfoliating particles that perfectly cleanse the skin without drying out the skin After cleansing with this gel, the skin is visibly cleaner and more radiant.
With this cleansing gel, I use the FOREO LUNA mini 3, a smart face cleansing device that works on the principle of t-sonic pulsations. The device gently cleanses the skin, with a gentle facial massage that gives better circulation, and the skin is radiant and softer after use. I like how it cleanses the pores of all the impurities that have accumulated throughout the day, and it perfectly removes makeup residue from the skin. After some time of use, I noticed that my pores were no longer as visible as before. The occurrence of blackheads has diminished, which is why I'm particularly happy with this device.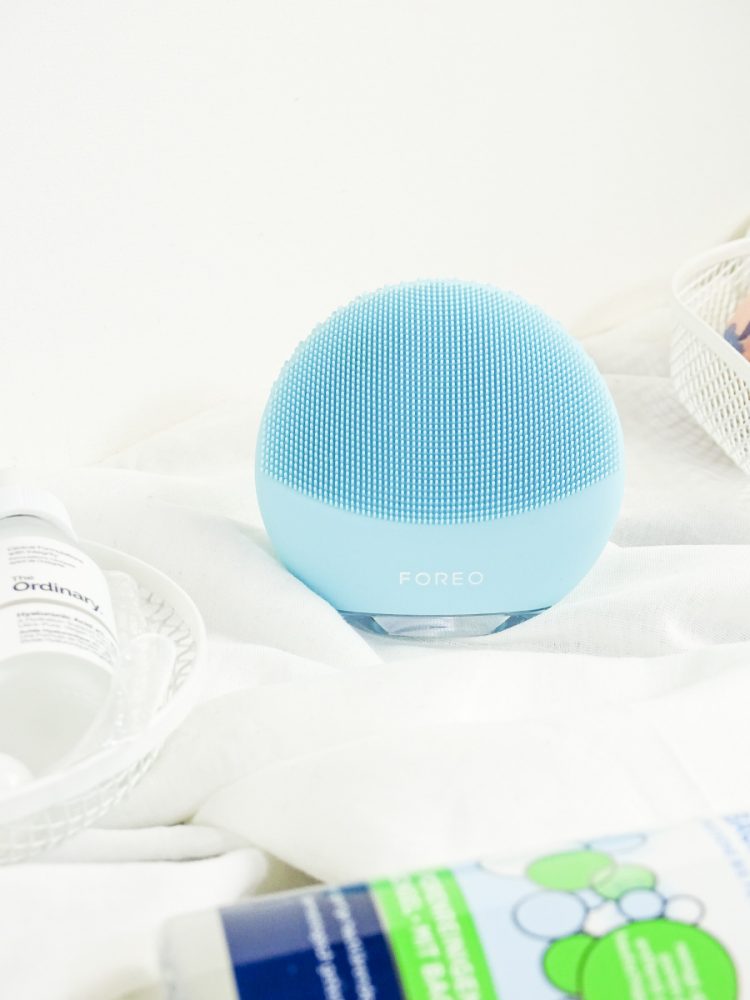 The FOREO LUNA mini 3 facial cleanser is very unique because it connects to the FOREO for you app and can be managed through the app. In the app, you can adjust the cleansing intensity as well as the duration of the face cleansing itself. You can read a detailed review here.
After cleansing my face, I apply the Byphasse rose water tonic that I have been using for years. It is a very gentle alcohol-free formula, suitable for all skin types and helps whenever my skin is dehydrated for some reason. I reach for this product every time my skin needs rest. I'm in love with rose scents so that's also one of the reasons I love this product.
Hyaluronic acid is one of my favorite ingredients for deeply hydrating the skin. I currently have The Ordinary Hyaluronic Acid 2% + B5 in my collection and it's a great companion in this cold weather. It absorbs quickly into the skin and prepares the skin nicely for application of other products.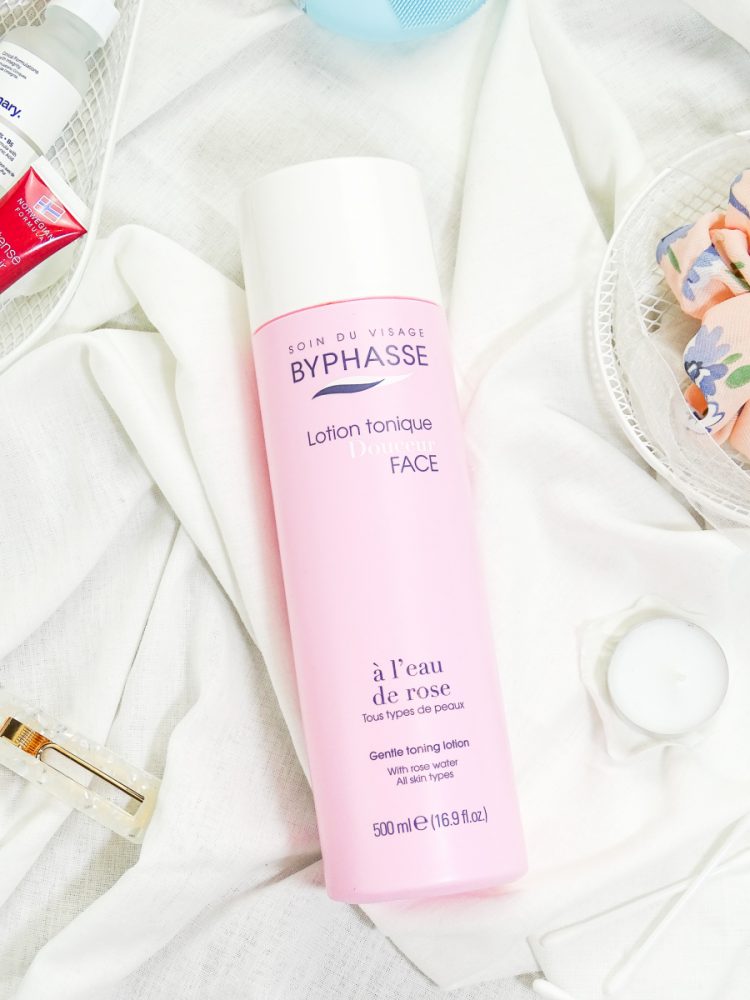 The last product that protects my skin from dehydration is the Clinique Moisture Surge 72-Hour face cream with aloe vera and hyaluronic acid. This cream gives my skin a feeling of relief, does not tighten the skin at all and gives a fresh look to the skin. The cream intensively moisturizes dehydrated parts of the face and returns them to normal.
I can't forget to nourish my lips, I don't want them to get all flaky and chapped. For that purpose I use Neutrogena Norwegian Formula Intense Repair, a nourishing lip balm. It is lightweight and non-greasy, yet very nourishing and a great lipstick base.
---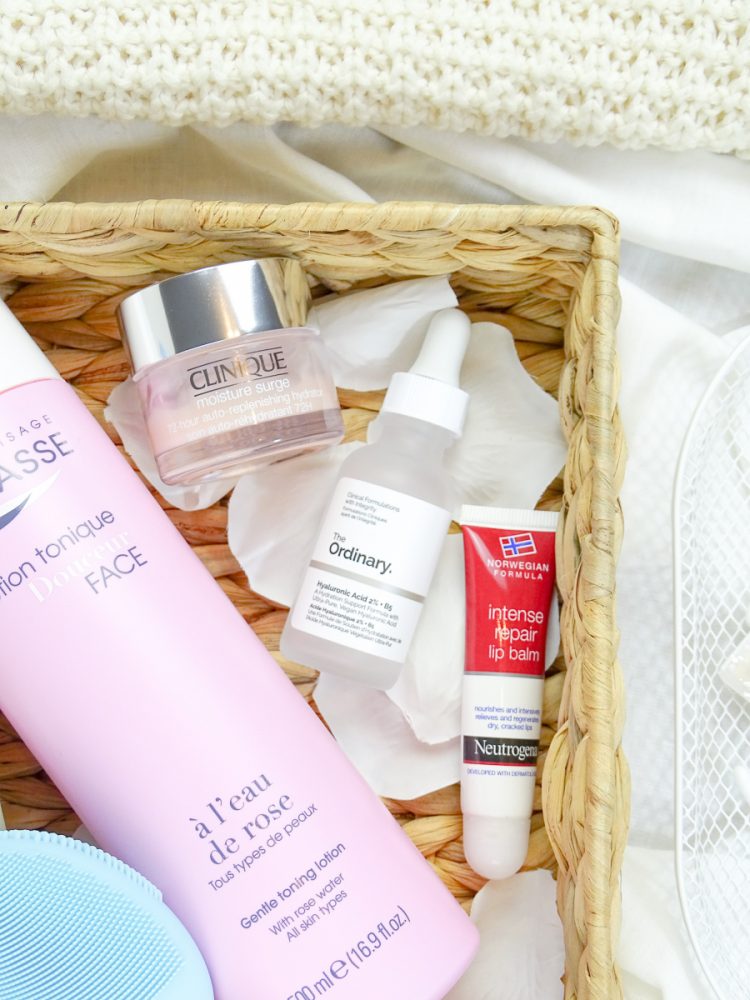 I've been using some of these favorites for quite some time, and some of them I only discovered some a few months ago. They fit in perfectly with my skincare routine. The most important thing for me is to remove any impurities with the FOREO device and subsequently moisturize my skin really well. It's a simple skincare routine, yet very effective.
How many steps do you have in your skin care routine? Have you used any of these products? 🙂
Ana