Hello everyone! Today you'll be able to read about my favorite makeup products, my holy grails I would say. I use these products the most, there are others I like the same, of course, but mostly I use these listed down below. I decided to show you one product  from each category (face, lips, eyes, eyebrows, etc.), so let's get started!
FACE
The first favorite is L'Oreal Infallible Mattifying Base – primer. I apply the primer before the foundation, I put it on my T-zone where my pores are most visible. It smooths the skin and the foundation looks definitely better on the skin. It has a sillicon texture and it melts with the skin immediately. The primer doesn't work wonders, the face isn't going to be blurred as if you're using Photoshop, but it does a pretty decent job in smoothing the skin and filling the pores.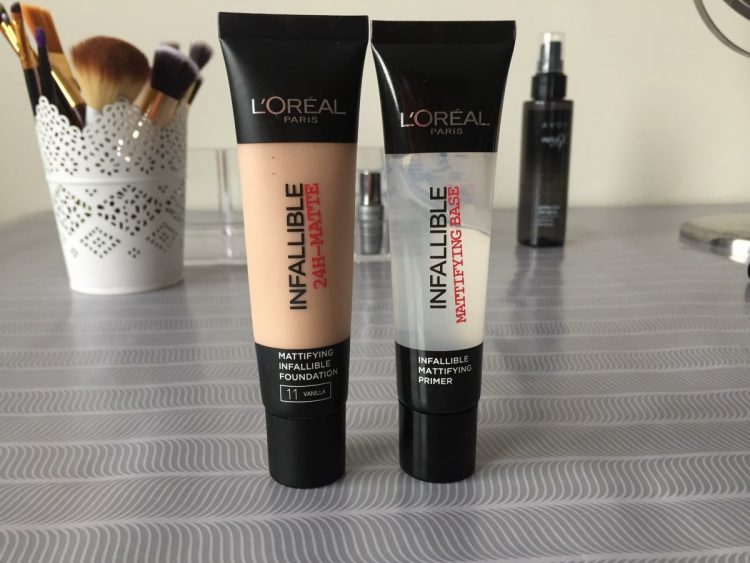 It's time to mention L'Oreal Infallible 24H-Matte foundation. I got it in the Tester Box, Croatian beauty box, and the shade 11 Vanilla that I got is awesome! This foundation is perfect for me, it dries quickly after you apply it and it looks like you don't have anything on your face. It has a matte finish and it doesn't even need to be set with a setting powder. It really looks nice on the skin. The foundation and the primer seem to work the best combination for my oily skin.