Hello everyone, I'm Ana. For starters, I wanted to make a post in which I'll introduce myself to you, guys, show what I like and what you'll be able to read on this blog. I'll leave a couple of photos down below so you can see what I look like and what I like to wear. I'm 22 years old, I study journalism, I love cosmetics and everything that has to do with it. I love neutral colors, classic looks and nude lips. Sometimes I go bold and throw on some color but I rarely get out of my comfort zone. Lately I'm really into dark colors, something weird is happening to me, I don't know what 😀
I often wear some of these types of looks:
Why I started this blog? I wanted a place where I can talk about what I love with the people who are interested in it. I imagined it as a virtual diary full of reviews and looks. A place where I would share my tricks or learn new ones from others.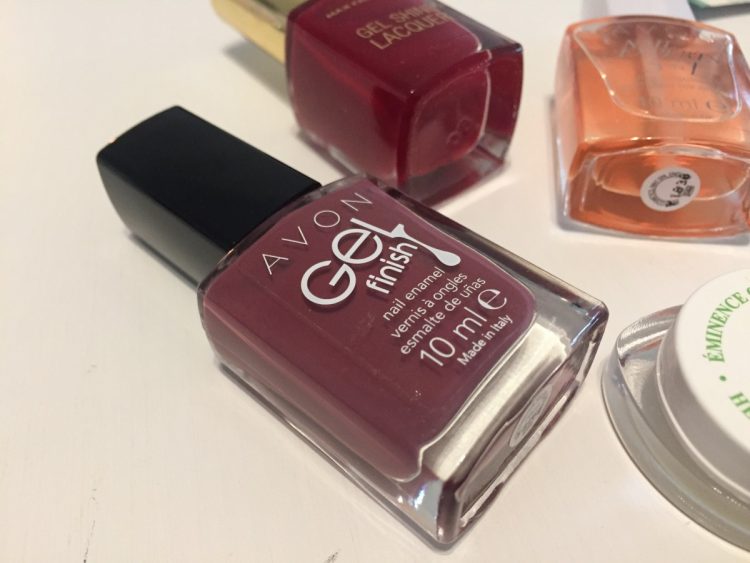 What you'll be able to read here?
Everything – reviews, looks, hauls – everything related to my cosmetic world. A fashion post might wind up here sometimes, ha-ha we all have some good dressing days that we want to share with the rest of the world. I haven't finished any makeup artist course or something like that, everything I'll write here is based on my own experience, so apply my advices at your own risk.
Since I was a teenager, I have been struggling with acne. Not that much now, though, but occasionally  I still have trouble with acne. Anyone who went through/is going through that phase in their life, knows how big of a torment it is. According to that, we'll all help each other here so we could be better, physically and mentally. 🙂
Also, I love to catch sales and deals in stores and online to save my money so I will also share that with you. I track most deals and sales, sometimes I find it overwhelming, and maybe weird for somebody, but I think I am not the only one. I'm not, right? 😕 I love to catch excellent products at reasonable prices, so I will write about them here, on Instagram or Facebook in case I bump into something that is vital for everyone. 😀
You can contact me through my e-mail [email protected] if you are interested in something or even easier, leave a comment under the post and I will answer. So, if you're interested, ladies and gentlemen, continue following this blog. I hope we have a great time. 🙂
Ana