Two skincare products which I can't go without are a face cream and a hand cream. Especially during the winter when I spend a lot of time indoors where it's heated. In order to cope with dehydrated skin, I tried two Bioderma products.
---
I have a combination skin type, also acne prone and sometimes dehydrated due to cold and dry air. Combination skin type is a combination of two or more skin types, and the most common indicators of combo skin are: oily t-zone and enlarged pores on that area, normal to dry cheeks and the rest of the face.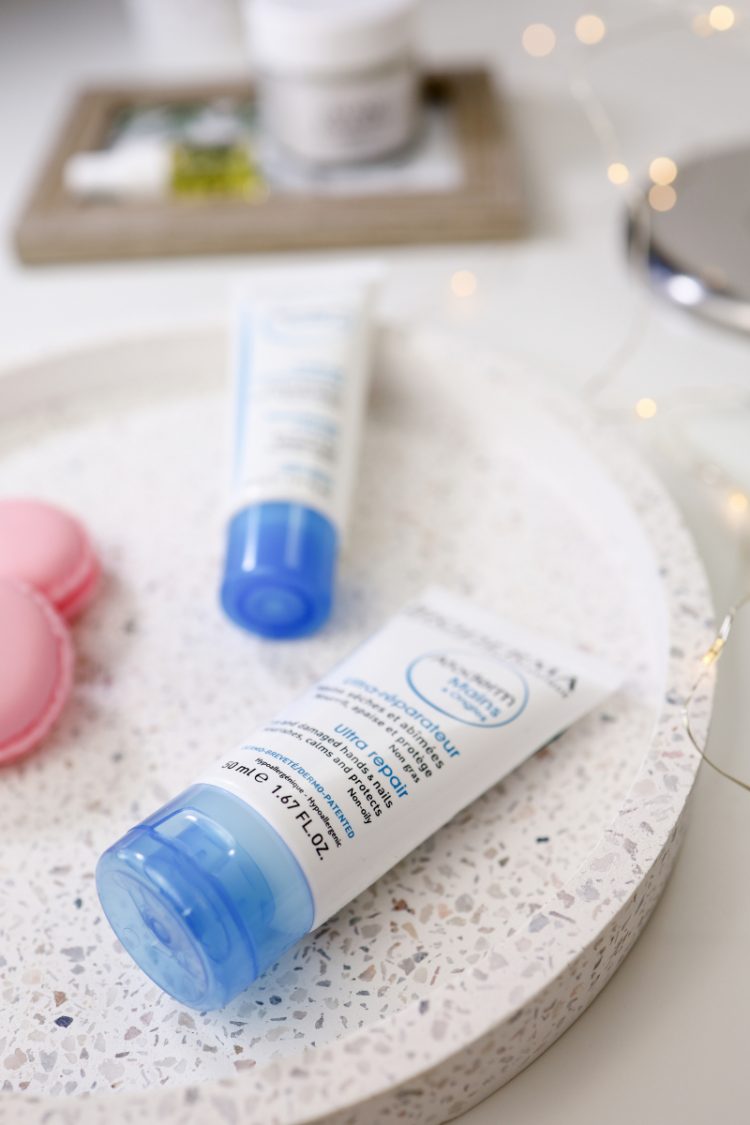 Treating combination skin type may be complicated, but not impossible. You need to find a balance and use products that will not clog the pores on the oily part of the face and products that will hydrate the dry part of the face nicely.
---
For the past few weeks, I've been trying out the Bioderma Atoderm Nutritive, a nourishing face cream because I felt I needed something richer than usual. The cream is meant for dry skin, but it suited my combo skin really well this winter.
It is very rich and a slightly thicker texture, but it does not clog pores or cause acne. It has absolutely no odor, which is an added plus if one does not like perfumes in face creams. I like how it nourishes the skin and gives it all the care it needs. Most often I used it as a night cream and in the morning I woke up with very soft skin.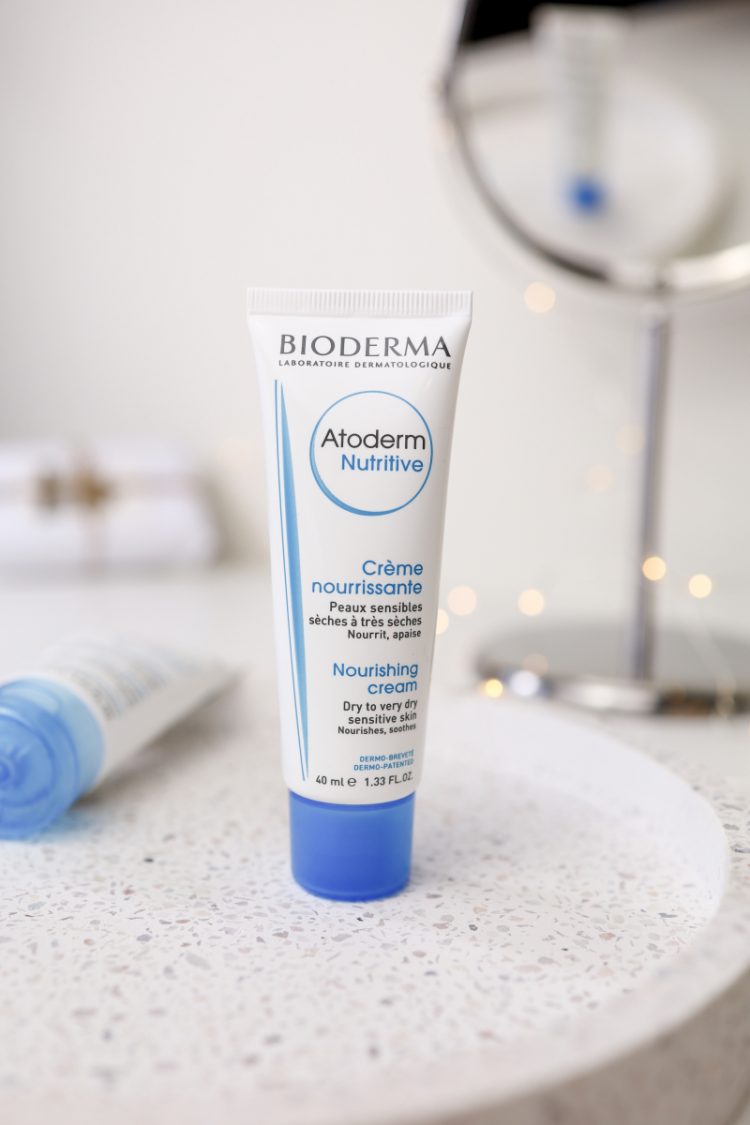 When I used this Bioderma cream during the day, I noticed that my makeup sits really well on it. The driest areas around the nose and lips are moisturized perfect. Being of a greasier texture, it leaves a slight glow on the face, but nothing too heavy. It contains shea butter and avocado oil, two moisturizing ingredients that are very suitable for soothing dry skin.
Due to its thick texture, the packaging will be quickly used up and that is its only flaw. More than a grain of peas is needed for the whole face, and sometimes more than that.
---
Another product I can't go without in the winter is a good hand cream. I love hand creams and always use them after washing my hands. I just can't handle the feeling of dry hands and tightening of the skin, I have to apply some hand cream immediately. The Bioderma Atoderm hand cream is made for very dry, sensitive and atopic skin, it nicely moisturizes and protects the skin from external influences.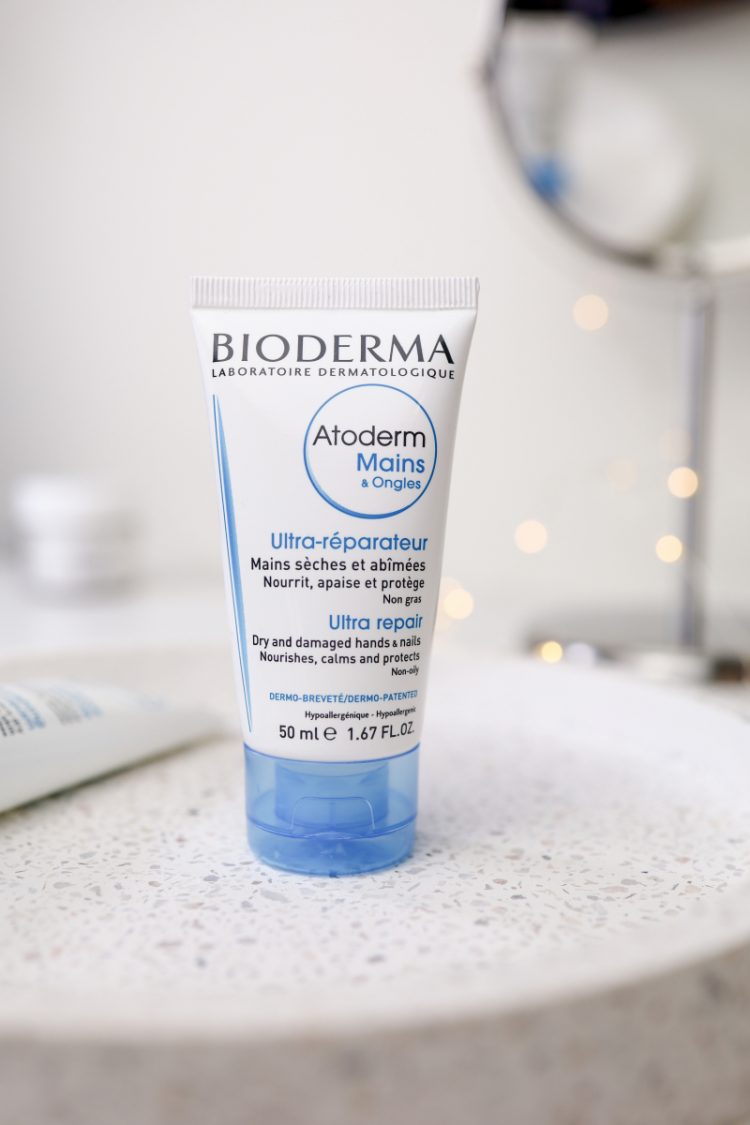 After applying this cream, the hands are simply soft and silky. It is not greasy at all and absorbs quickly into the skin. With this cream, there are no cuticles and no cracked skin. While the face cream has no odor, this hand cream has a slight odor. The smell is very pleasant and almost imperceptible until you get your hands close to your nose.
Most often I carried this cream with me in my bag. It fits into every bag because of the small packaging and I always need a hand cream when I'm on the go. On the other hand, a small pack of 50 ml is not so practical as it will be used up very quickly.
---
-Yes or No?-
Bioderma Atoderm Nutritive face cream is a true helper in moisturizing the face, while Bioderma Atoderm hand cream makes sure your hands are always smooth and soft. I wish the hand cream would come in a larger packaging because I can literally use up those 50 ml in a week, if not before ha-ha.
I really liked both products and I recommend you to try them out if you are looking for similar products. You can find them on Notino as well as other skin moisturizing creams.
Bioderma Atoderm Nutritive face cream: 40 ml, 79 kn
Bioderma Atoderm hand cream: 50 ml, 39,10 kn
Have you tried these products? What's your favorite face/hand cream?
Ana