How to get beautiful and nourished hair without going to the hairdresser every day? Aside from the regular trimming of the hair ends that you have to do in a salon, hair care at home also plays a big role in achieving beautiful and healthy hair. At home, you can achieve a hair salon look with only a few products and some patience.
---
A few months ago I wrote about my dandruff struggle and I finally put an end to it. I threw out everything that irritated my scalp, aggressive shampoos and kept the products to a minimum. I use shampoo, conditioner and hair styling cream as my hair care products. Sometimes I put oil or a hair mask on my hair and try to use as little dry shampoo as I can.
I start my hair care routine with L'Oreal Professionnel Serie Expert Inforcer hair shampoo. This is a shampoo for restoring damaged hair, it strengthens the hair and reduces hair breakage. It contains Biotin and Vitamin B6, which strengthens the hair, so this shampoo is perfect for anyone struggling with hair loss like I do. It foams really well, has a pleasant scent and I only need one shampooing to make my hair clean. 300 ml, 66 kn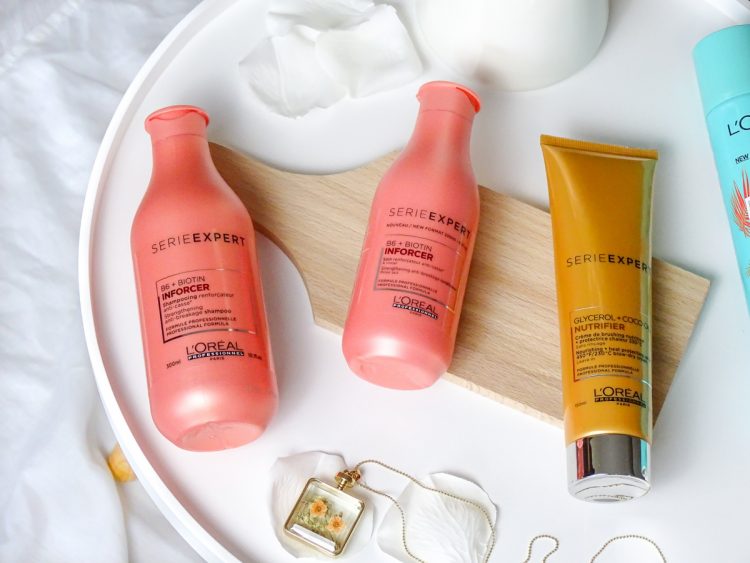 When I rinse my shampoo, I apply L'Oreal Professionnel Serie Expert Inforcer hair conditioner to the ends of my hair. This hair conditioner prevents hair breakage and protects against negative external effects. Perfectly moisturizes dry ends and leaves hair silky and soft afterwards. My hair is not tangled afterwards and I can comb it easily. 200 ml, 83.70 kn
After washing my hair, I apply L'Oreal Professionnel Serie Expert Nutrifier, a nourishing and thermo-protective cream. It protects hair from heat up to 230 ° C and provides additional hydration and gives the hair a beautiful shine. It's perfect for dry hair and the hair looks healthy and shiny after using this cream. This is essentially a hair styling cream, after applying it, I dry my hair with a hairdryer and style it with a brush. My hair looks like I came out of a hair salon and I don't even have to straighten it because it is already so smooth and tamed. 150 ml, 83.10 kn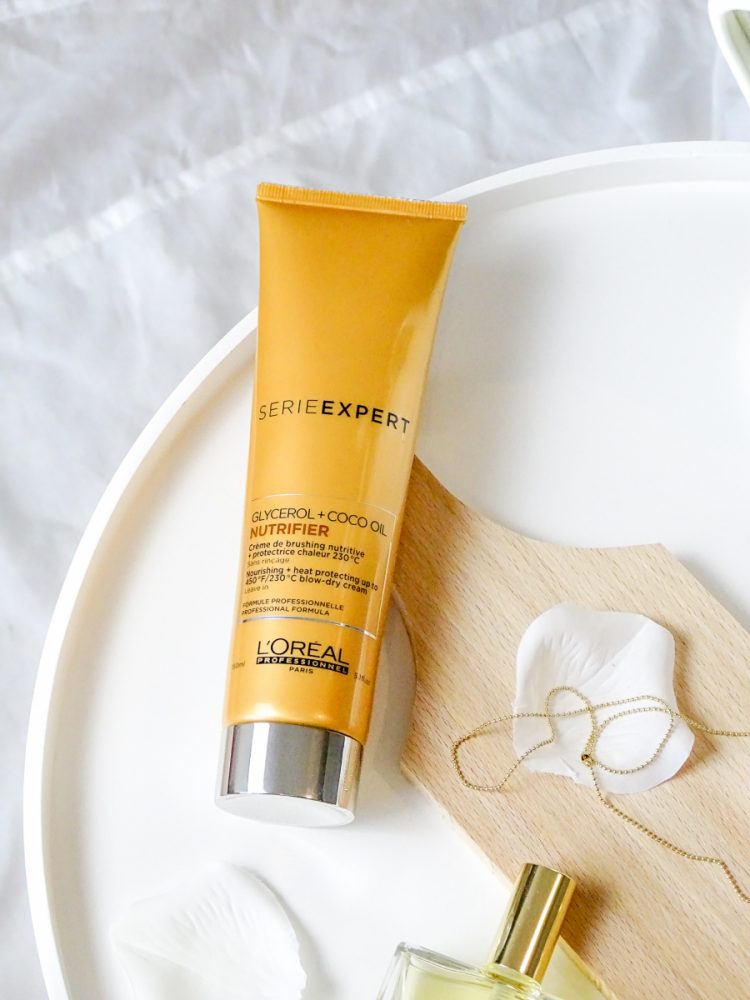 I wash my hair every 2-3 days and in the meantime use a dry shampoo if necessary. I currently use L'Oreal Paris Magic Shampoo Tropical Splash Dry Hair Shampoo that leaves no white residue. The shampoo should be shaken well before use and then applied to the hair at a distance of 30 to 50 cm. It absorbs excess oil from the scalp, but it seems to me that it really needs a fair amount of shampoo to absorb the excess oil. 200 ml, 43.01 kn
I have to point out that using these products does not make my hair extra oily, depending on what I do and how active I am. The products do not make my hair heavy and it looks great even the second or third day after washing.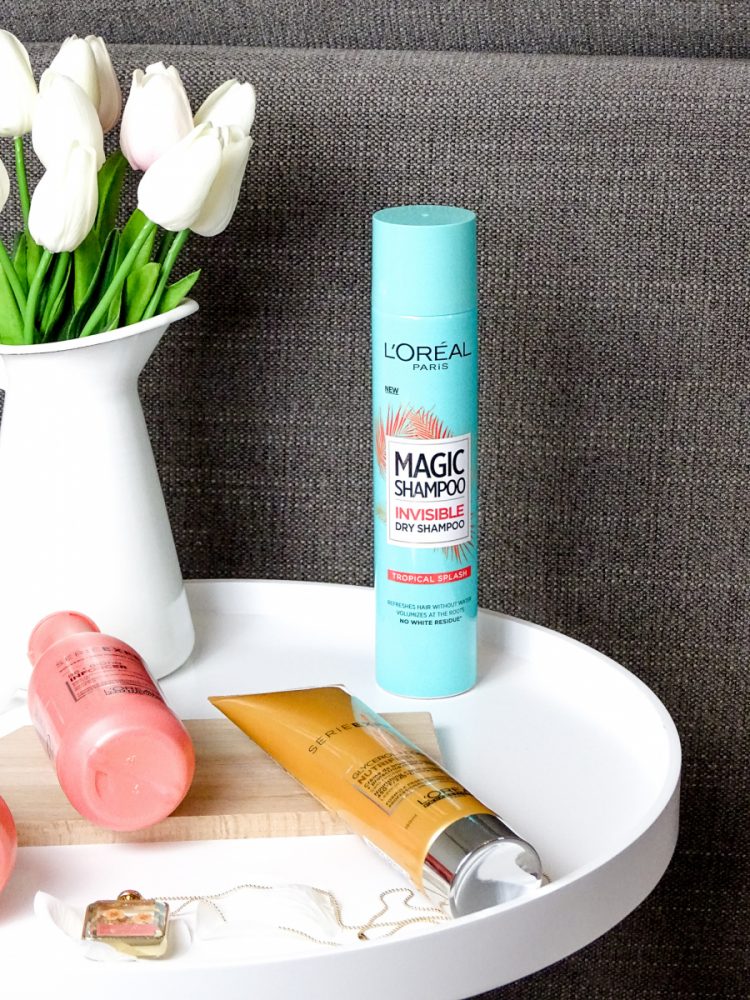 ---
-Yes or No?-
This combination of shampoo, conditioner and styling cream – agrees with my hair at this time. The products are very gentle and do not dry out my hair or my sensitive scalp, they smooth my hair and I no longer have much trouble with baby hairs that are unmanageable sometimes.
The dry shampoo is the same as all other dry shampoos. It absorbs excess oil from the scalp and I get a day or two more without washing my hair. To me personally, it's nothing special, but it's a good option when don't have time to wash your hair.
I like that you get a smaller amount of conditioner because I always use the shampoo first and then I have a leftover conditioner. Then I have to buy another shampoo and I'm left with an old conditioner and so on. I prefer to have a conditioner and shampoo from the same line.
This kind of hair care routine takes very little time, it is not complicated at all and it gives very good results. You can find all of the hair products and additional information on Notino.
How do you take care of your hair? Which products do you like to use?
Ana