Home remedies for skin care are nothing new. We can make use of everything we have at home and make our own affordable and highly efficient products. Most of the ingredients we will use are within your reach and you can find them in your kitchen.
Below I'll show you three homemade recipes I use for skin care and budget savings. I found the recipes online and adapted them to my own needs and possibilities.
---
Face mask
As I have an oily skin, I'm constantly looking for products that would reduce the oil secretion and mattify the face. A few months ago I used Biodema Sebium Global face cleanser and a face cream from the same line. These products dried up my skin so bad, I felt like the skin was not mine, as if I had a mask on my face and all the skin would peel off at any moment.
I tried to repair the damage with hydration masks and various oils and nothing helped me. Then I decided to make my own face mask, I simply mixed honey and sugar together. This simple combination gave me hydration and skin moisture.
two tablespoons of honey

two tablespoons of granulated sugar (can be white and brown sugars)

optionally you can add a small amount of olive oil
I applied the mask for several days in a row until the skin condition had improved. When using this mask, avoid the surrounding eye area. Firmly close your eyes while rinsing with water to prevent sugar particles from coming into your eyes.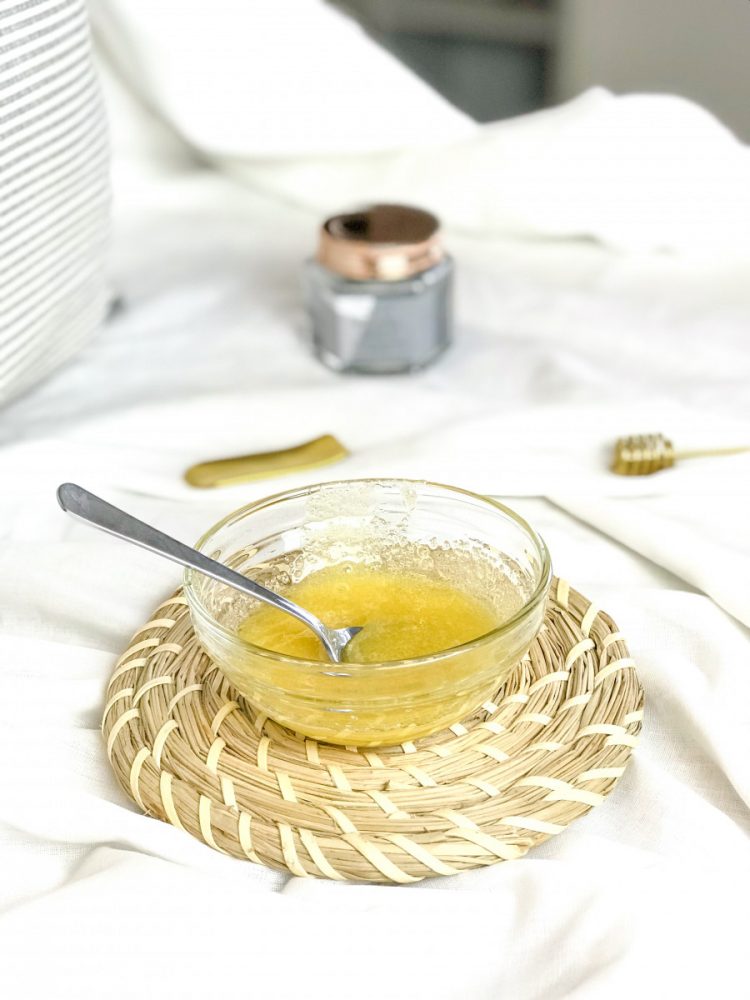 ---
Lip scrub
During low temperatures and bad weather conditions my lips require extra care besides balsams. This simple lip scrub will make them soft and remove all the dead cells. The texture should be thicker than the previous one and amount of the ingredients will be slightly different.
half a spoonful of honey

two tablespoons of granulated sugar (can also add baking soda)
Use circular movements to scrub your lips and rinse it with warm water. Lipstick or balm will look better on your lips after this step.
---
Body scrub
I stopped purchasing already made body scrubs, none of them really worked for me so I had to look for the alternative. This peeling will help fight cellulite and prevent water retention in the body. The skin will look tighter and healthier.
half a cup of grounded coffee

half a cup of olive oil or coconut oil (can be a combination of both)

one cup of granulated sugar

optionally add a teaspoon of honey for better hydration
I used the scrub during the shower, and my skin was soft and smooth afterwards. It's the most efficient on the lower part of the body.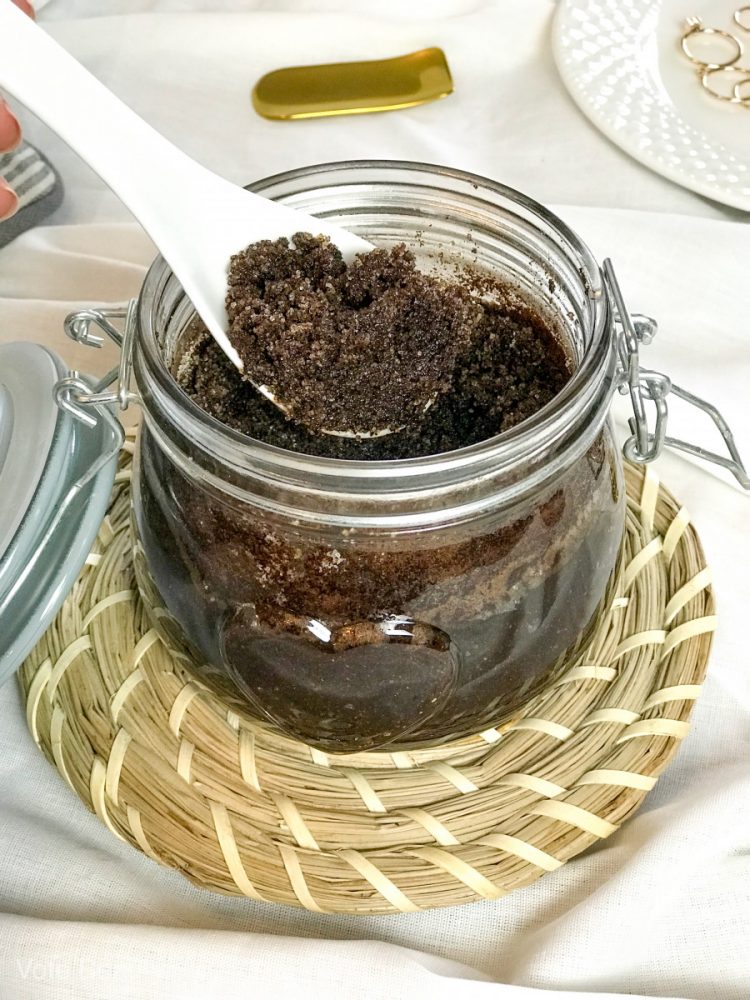 ---
You do not have to follow the recipe 100%, only adjust the texture you want to achieve. If you see the mixture is too thick, add more liquid ingredients. If you think it is too liquid, add more solid ingredients. You do not have to spend the mixture right away, you can use it for a few months.
If you try any of these recipes, let me know how it turned out and if you like it.
Ana