In the last few weeks I have had the opportunity to test dermatological skincare brand called Biomed Organics. These are natural cosmetics without parabens, mineral oils and alcohol, and the brand doesn't test the products on animals. The ingredients come from fruits and various plants, some of them avocado and argan oil, fruit acids and Shea butter.
---
Biomed Organics products don't contain any harmful ingredients, they detoxify the skin and protect the skin from harmful external influences. This brand promises visible results after only a few weeks of use, with nearly 80 skincare products on offer. I am going to introduce you to a few products which were very easy to fit into my skin care routine.
-FORGET YOUR AGE anti-wrinkle eye cream-
The main active ingredient in this eye cream is Phycojuvenine, a brown seaweed extract that helps fight wrinkles and promote collagen production. Hyaluronic acid also helps fight surrounding wrinkles, making the skin firmer and plumper.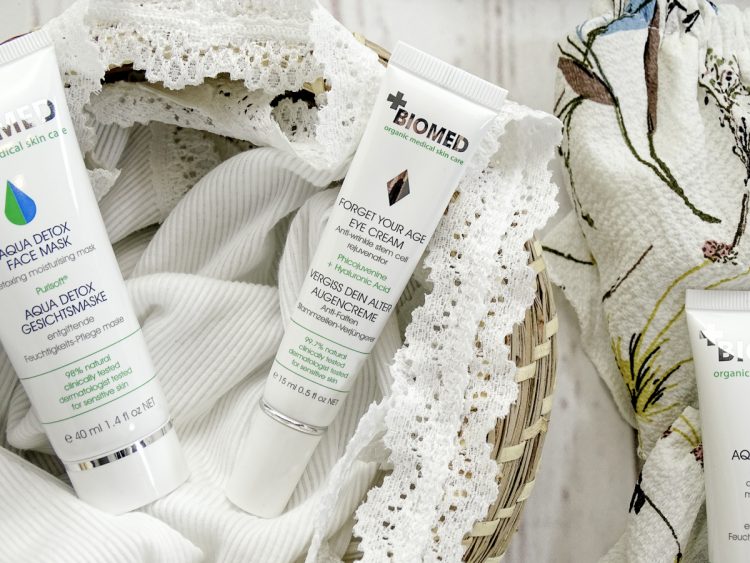 By using this cream regularly, eye wrinkles can be reduced by up to 30%, which I definitely noticed. My eye area looks fresh and moisturized, and the makeup looks better in that area. I have a feeling that my entire eye area is firmer and smoother. 15 ml, 20e
---
-AQUA DETOX MASK-
Face Mask with Vitamin E, Clay, Almond Oil, Aloe Vera and Purisoft Peptides. It cleanses and protects the skin from environmental influences, cleanses the pores and reduces sebum secretion. I like masks that contain clay because they help me fight acne and blackheads, but sometimes they can dry out my skin. This mask has no skin drying effect and no burning sensation as it contains no alcohol.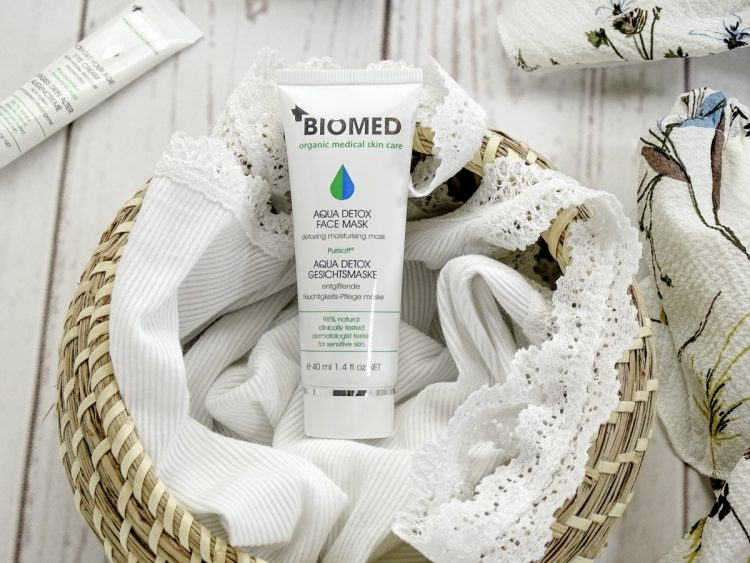 With this mask you get everything you need for radiant skin – hydration, pore purification and detoxification. Apply a thick layer of this mask once or twice a week, keep the mask on for five minutes and rinse with lukewarm water. After using the mask, the skin is very soft and visibly cleaner. 40 ml, 15e
---
-AQUA DETOX SERUM-
Next I'm talking about a face serum with the citrus acid and Purisoft peptides, that's great for acne prone skin like mine. Purisoft peptides protect the skin from external influences, and citrus acid treats uneven complexion and helps purify pores and reduce wrinkles. After a few weeks of use, my skin is smoother, cleaner and brighter.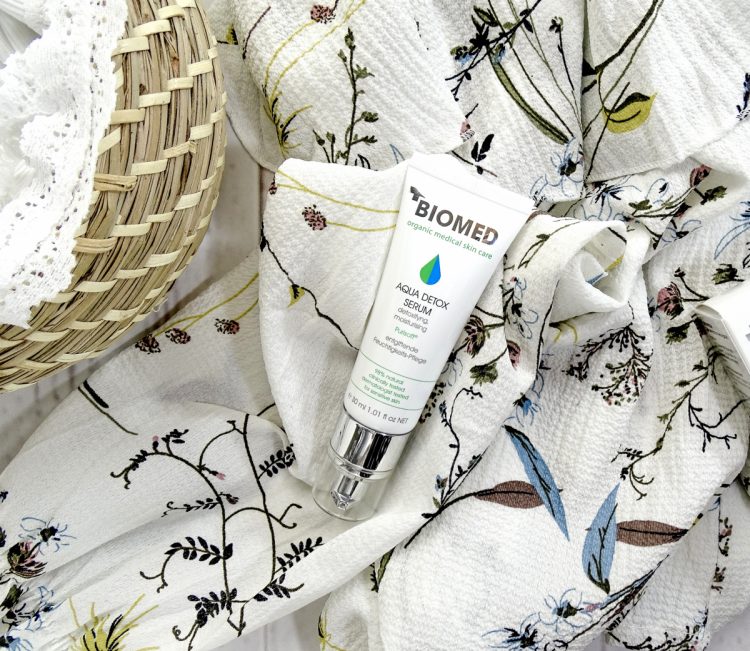 My pores have shrunk and my pigmentation and blackheads seem to have diminished since I used this serum. The texture of the serum is quite thick, so you need to press the pump harder and turn the pump towards the palm of your hand to apply serum to your face. 30 ml, 20e
---
-AQUA DETOX 24H face cream-
It's a very hydrating cream with shea butter, argan oil, avocado oil and aloe vera – a soothing and nourishing combination for sensitive skin. It also contains rosehip oil, which activates the skin's regeneration process, regulates sebum secretion and removes dead skin cells, thus improving skin texture.
I have noticed that my facial skin is softer than usual and the cream is so moisturizing that I do not need any additional products to apply after the cream. The skin does not look greasy but healthy, and it simply has that "inner glow" present. 50 ml, 20e
---
-YES OR NO?-
I had enough time to test the products really well before writing this review and in this case I can say that the price really justifies the quality. You can really see the difference in my skin condition before and after using Biomed Organics products. It's important to me that all products in my collection work well with each other and these products really do blend in my skincare routine.
I am very pleasantly surprised by the quality of these products and I cannot wait to try what else this brand has to offer! You have my recommendations for this serum, mask, eye cream and face cream.
Also, I have a 30% discount code for you if you want to try out these products: BLOGVOTE
How do you feel about these products? If you have had the chance to try these products, let me know your impressions! 🙂
Ana