More than ten years ago I started to fight with acne. I was about 13-14 years old and had no knowledge of skin care, let alone acne treatment. First, I bought some products at the pharmacist's recommendation, and then I looked for the help of a dermatologist. So, I'm not medically educated, but I can say that in those 10 years of struggle I have accumulated a lot of experience that I hope will help at least one of you.
---
-WHERE TO START?-
For starters, I have to emphasize that this is a long lasting process, the skin condition will not improve overnight. Sometimes months are needed to see some results, and maybe even years. From personal experience I know that there were tears and frustration and happiness, but in essence you only need good will and – patience. Sometimes it will seem that a certain product is doing a miracle on your face and that it will solve all the problems, and then in a couple of days there is a reversal of the whole situation and the situation worsens.
Sometimes we simply cannot affect on all the factors that contribute to the appearance of acne, no matter how much thoroughly you rub your face and bath it with expensive creams. Sometimes it's just pure genetics that we cannot change, and the most common cause of acne is a hormonal imbalance, both in puberty and later. In addition, add a bad diet and you have the perfect recipe for acne. 
Some people also have some health issues that affect the appearance of acne, especially girls who are struggling with polycystic ovary syndrome and need to take hormonal pills for treatment purposes. I was personally struggling with this and I can say that I've seen the reduction in acne only after I started drinking Belara pills.
Regular facial hygiene and the use of acne-prone skin products play a major role. Also, a good diet with the reduction or even completely cutting off sweets and snacks can help a lot. We all love chocolate, but we need to see what's the root of the problem and reduce the consumption of sweets. With all I've already said, there are several other ways you can reduce the appearance of acne.
---
-VERIFIED INFORMATION-
Ten years ago, there were no beauty blogs where you could read some good advice, and the internet was full of unverified information. I used to do all kinds of DIY recipes, but nothing worked. Although I never went to extremes, I mostly tried to find some natural solutions but unsuccessful. People, be aware of who you are listening to and what you are reading. Do not blindly accept every advice that someone's recommending.
A dermatologist prescribed me a cream (with a bunch of other chemicals) from which my face literally burned and was terribly peeling off. With every movement of my lips, my skin would fall off, not to talk about how uncomfortable and painful it was. I suffered for a few months, "because that's what it takes," and then I never went back there.
-AVOID HAND CONTACT-
As much as we think that our hands are clean, our hands are actually full of bacteria because we are in touch with everything during the day, and some of these bacteria remain on the hands after washing. Classic hand lean on your face can bring you more harm than good. Forget face-touching, digging and extracting pimples. I know that sometimes you can not help yourself and that you would like to extract everything you see, but do not. Do not do this because you will get an infection and scars, not a clean face.
-PROPER SKINCARE-
Here I will list the basics that every person who is struggling with acne should have. For starters, a good gel to clean the face that will remove oil without extra drying like Himalaya Neem Cleansing Gel. The next step is a tonic to give moisture back to the skin and remove any remains of makeup and impurities. The last step is a moisturizing cream that will mattify your face and keep the appearance of acne under control.
Put a face mask for 1-2 times a week, and you can also do facial scrubs that will help purify the pores. If you have more severe inflammation, you can help yourself with niacinamide. Invest in a good facial cleanser, sponge or a cleaning brush, it will clean the skin better than your fingers. To conclude, you really do not need to use 44556 products to keep acne under control.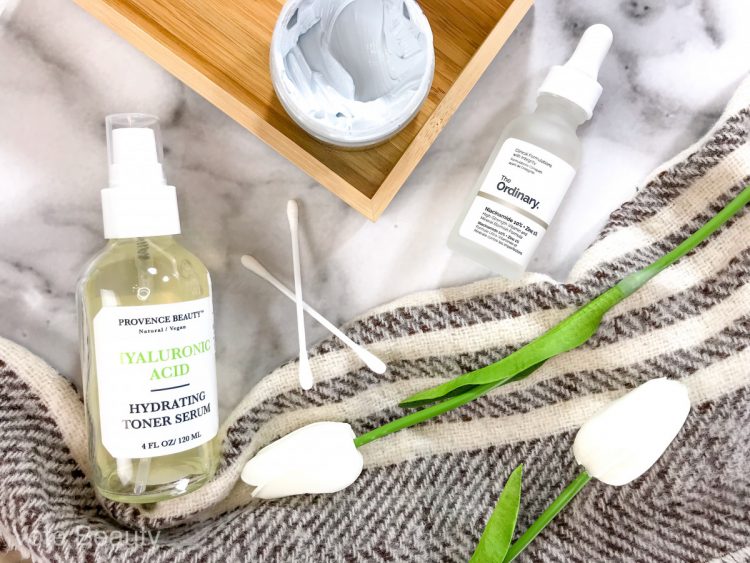 -USE OF SUITABLE PRODUCTS FOR ACNE-PRONE SKIN-
Acne-prone skin is usually oily or partially oily, combination skin type as we like to call it. Use products that are designed for this skin type. Do not use dry skin products, because you think your skin will get more oily if you use products for oily skin type. The skin is oily because it lacks hydration and is trying to make up for what you do not give it to her. Over the years, I realized that aggressive products may be effective and give a result more quickly, but they usually dry out the skin. Try to use mild products, then your skin will not be irritated and painful, and you will get the desired effect over time.
-AVOID MIRRORS-
We like to look ourselves in the mirror, see how our clothes fit or how our makeup looks. We also like to see how our face look and if we see some impurities – we will try and pick them out. I have noticed that I'm less tempted to squeeze a pimple if I do not see it. If I do not see in the mirror, I do not know that it's there, and I'm not gonna pick out on my entire face. Therefore, in-depth viewing in the mirror happens two or three times a day for me, when I wash my face, while put on / take off my makeup and when I do my skin care. I disassociated from looking in the mirror during the day and I have no longer a desire to extract my acne.
-TAKE YOUR MAKEUP OFF-
I know, you've heard it many times, but it's never a bad thing to repeat. Regular and thorough makeup removal prevents the accumulation of bacteria that are on the skin during the day and thus reduces the possibility of inflammation. Makeup does not damage the face if it is thoroughly removed and in 80% of cases it is not responsible for the appearance of acne. I always remove my makeup with some makeup remover, with micellar water. After the micellar water, I clean my face with a face cleansing gel. And remember, the micellar solution is not water and will never replace water. The skin should breathe and you have to give it time to recover, especially if you are dealing with acne.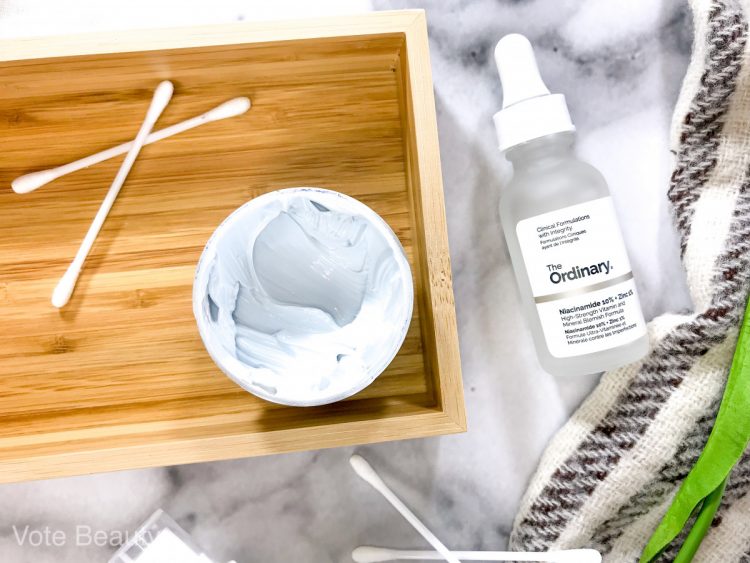 -CHANGE YOUR PILLOWCASE AND YOUR TOWEL-
Why is this necessary to emphasize? Because the pillow is the nest of bacteria on which you put your face on. During the night, we sweat on the pillow, our hair falls out and everything is on the pillow. If you are in the middle of a heavy inflammation and lie down on such a pillow, there is a possibility that your skin will only get worse. Also, do not use the same towel that you use for your hands and body and do not share the towel with other household members.
-INFORM YOURSELF-
The Internet is one very big place where you can find everything. From how to bake a chicken to how to properly use certain products. Find out about a particular product, find other opinions and experiences and in most cases you can save a good amount of money from other people's experience. Inform yourself about the products that are prescribed to you by dermatologists and do not be afraid to ask someone for advice. Do not pay the name of the brand, but pay for the quality of the product you are buying. It is your money and your right to buy / not to buy the product for 6 or 20 euros.
-BEAUTY COMES FROM THE INSIDE-
This is one of those sayings you are bound to hear at every step, but it is true. I often thought that everyone was looking at me because my face was so red and laughed at me and whatever. The truth was that I myself created complexes about my skin. Nobody was interested in my acne, in my head was a big X over my face because I was always fighting with acne and I thought people despise that. Real friends will hang out with you and love you regardless of the amount of acne you have on your face!
---
-LISTEN TO YOUR SKIN-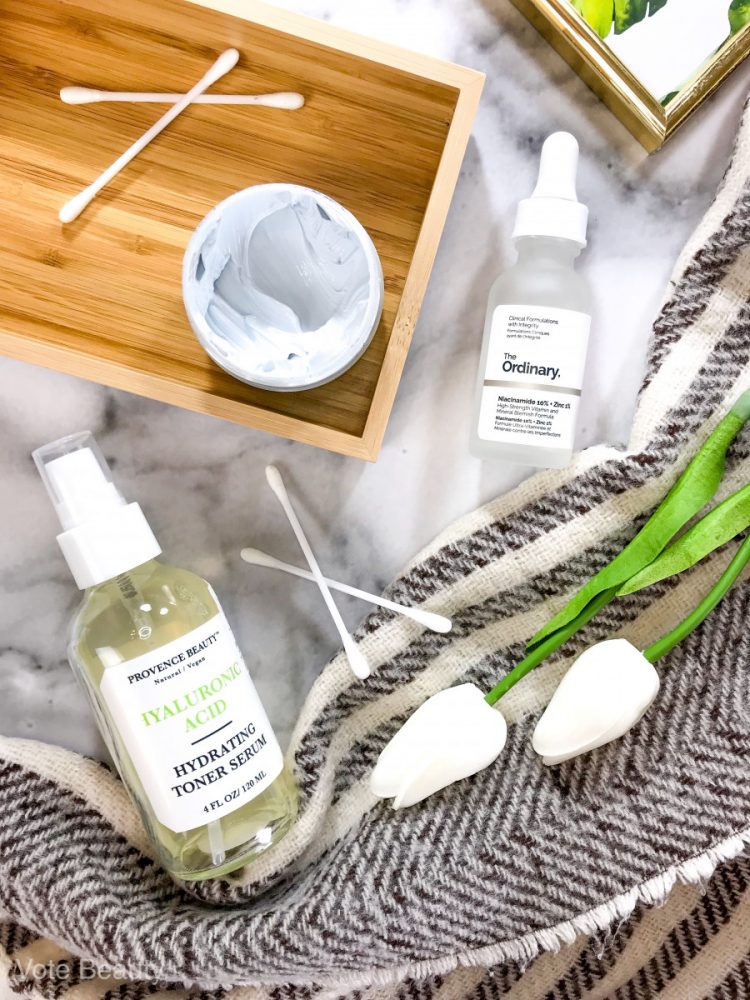 To conclude, I want to say that you do not give up. Today, after more than ten years of acne fighting, I can finally say that I'm happy with my skin as it is. It was a period in time when my skin was clean for months and then my acne came back. There was a time when I could not possibly get rid of it no matter what I did. Now I know what products I need to use and in which order, I know which products do not suit me and which products are responsible for my present skin condition.
Listen to your skin and nurture it according to its needs. Prepare for a lengthy process and inform yourself along the way. Do not fall into a variety of marketing tricks where you're promised a clean face after two weeks. I'm impressed if someone actually has managed to get rid of pimples in such a short time, I would love to meet him. Include these few steps into your skin care routine and you will see results. Feel free to contact me for advice, I'll help as much as I can and know. Good luck!
Ana